Is Kody Brown Ready For Baby No. 19? 'Sister Wives' Star Debates If He's Prepared For Another Child After Saying His Youngest Has 'The Logic Of An Idiot'
It looks like one of Kody Brown's wives wants to add another seat to their unconventional family's dinner table — but not if Kody has anything to say about it!
Article continues below advertisement
On the Sunday, April 11, episode of the reality show that follows Kody's life with his four wives — Robyn, Christine, Janelle and Meri — the family patriarch discusses the possibility of having another child with Robyn, something that she is longing for.
However, Kody, who already shares a combined 18 children with his wives — five of whom he shares with Robyn — remains at a stand still on whether or not he is ready for his 19th tot.
Article continues below advertisement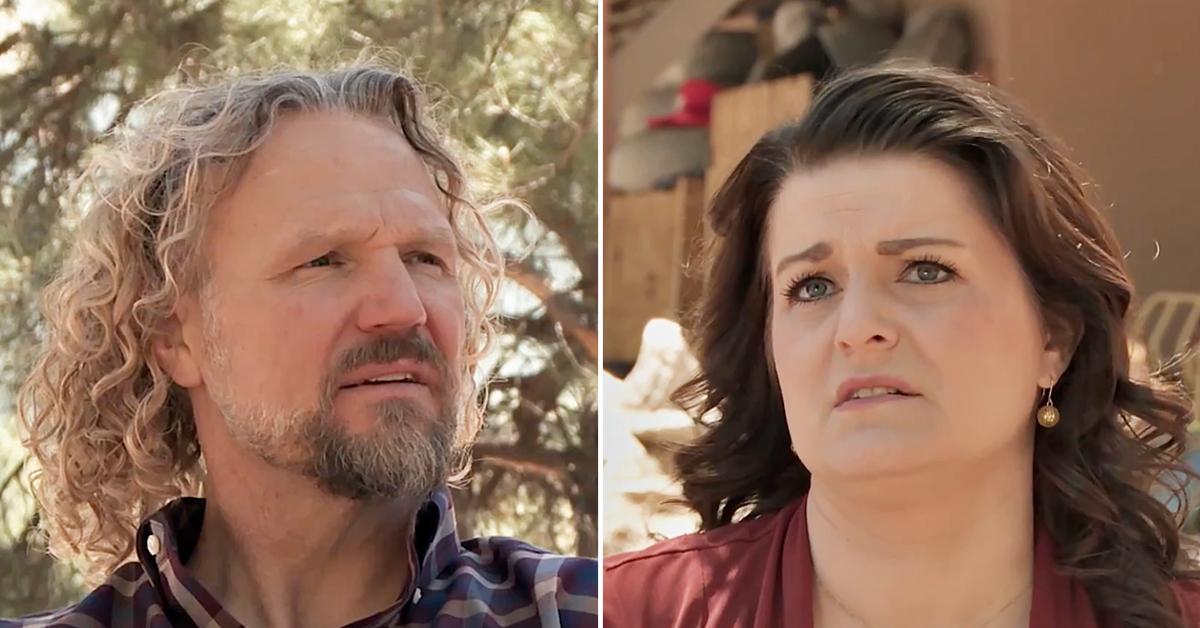 "I'm caught in a conundrum, completely. This is what I've always done," he candidly said to Robyn. "I've always been fathering and having special experiences with little people 'cause they're just sweet."
Article continues below advertisement
Kody shares youngest child Ariella, 4, and Solomon with Robyn. They also share children Dayton, Aurora and Breanna, from her previous marriage (Kody adopted the trio).
Article continues below advertisement
"I'm pretty sure that I've been having kids for 26 years," he continued. "There's this real joy about having a little one."
And while he said raising little Ariella has been "just a wonderful experience," Kody isn't sure he is ready to do the whole parenting thing again, as their youngest is still causing trouble.
Article continues below advertisement
However, Robyn insisted that their little girl has been getting better, which Kody refuted.
Article continues below advertisement
Ariella "is a night owl. She doesn't like to go to bed. And she's active through the night," Robyn said in her confessional, while Kody insinuated in his confessional that he's at a breaking point with trying to put her down. "Ariella's jumping on the couch trying to find out how high she can go," he explained.
Article continues below advertisement
"If I looked in the mirror, I would just see this guy that looks like bloodshot eyes, hair's just frazzled," Kody continued, adding: "I'm literally having a hard time keeping my head from wobbling."
The father-of-18 admitted that Ariella's constant energy is taking a toll on him. "It's mental exhaustion," Kody, 52, confessed. "You're arguing with a 4-year-old who has the words of a 10-year-old and the logic of an idiot."
Article continues below advertisement
Despite Kody's resistance, Robyn, 42, admitted that she doesn't feel she is done having kids. "Women talk about that feeling of like, 'Oh, I'm done.' I've never really got that," the mother-of-five said to Kody during their talk.
Article continues below advertisement
"You know when you're young and you're just thinking about having children and people will say, 'How many kids are you going to have?' I would always say, 'Just as many as I'm supposed to have. As many as I've made promises to,'" she explained before getting emotional.
"It is, it's a big deal to me," she added, as she began to cry, "to make sure all my babies are here with me. That's all."