REALITY TV
'I Know My Worth': 'Sister Wives' Star Meri Brown Breaks Her Silence After Kody Reveals They 'Quit Dating,' See Each Other 'Once In A Blue Moon'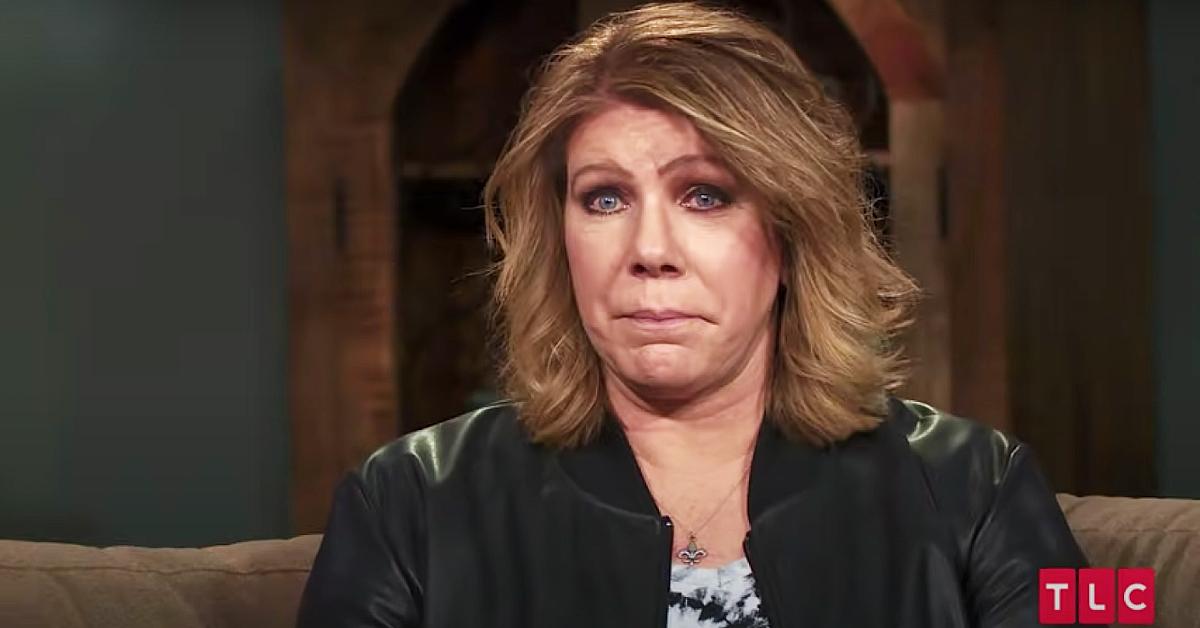 Article continues below advertisement
After the Sunday, March 21, episode of Sister Wives, where Kody Brown revealed he sees first wife Meri "once in a blue moon" because he quit pursuing her, the 50-year-old took to Instagram to address the recent revelations regarding their marriage.
Article continues below advertisement
Alongside a smiling photo of herself standing between two trees, Meri began her lengthy post by sharing a quote: "'I know my value, anyone else's opinion doesn't really matter' — unknown." While she thanked her fans and followers for offering their advice and guidance, Meri shut down further commentary about her life, explaining that she is capable of making her own decisions.
Meri said she knows people have "their own opinions" about her from watching her life via the reality show, and that many "people want the best for me," before stating that she knows her own "worth" and "value."
Article continues below advertisement
"I know what's in my heart and my head," and "I know what my convictions are," she continued, noting that she's a "strong and capable woman, capable of making her own decisions, not based on money, not based on religion, not based on feelings."
Article continues below advertisement
She reaffirmed to her followers that she is "not a quitter" while sharing that everyone is entitled to make their "own choices and decisions."
The TLC star said she's "grateful to every single one of you who are kind, compassionate, and supportive" and to "those who reach out in kindness trying to share a kind word and a supportive voice."
Article continues below advertisement
While she understands that many people are offering her advice based on their own "values," "life experiences," and perspectives about her, Meri emphasized that "each person has their own set of values and standards they live by."
"You have yours, I have mine," she wrote. "Just because mine are not the SAME as yours does not mean I lack in self love, self worth, self esteem, or make me a fool," she continued, adding that she is aware that the public tries to place these labels on her "on a daily basis."
Article continues below advertisement
"That is not the Meri Brown that you think you know. I know my value. I know my worth. That's what you should know," Meri concluded her rant.
As OK! previously reported, Meri and her sister wives, Janelle, Christine and Robyn, have been living in separate homes in Flagstaff, Ariz., since the start of the pandemic — with only Kody, 52, traveling between the homes. And while the past year has been a challenging time for Kody and most of his wives, not seeing Meri wasn't much of a change for him.
Article continues below advertisement
In the most recent episode of Sister Wives, Kody and Meri opened up about their tumultuous marriage, with Meri explaining that her husband "doesn't typically come to my house very often," and "basically is just going to be going between Janelle and Christine and Robyn, that's typically what he does.
Article continues below advertisement
"Just calling it like it is," she added.
Kody acknowledged that he barely sees his first wife, as they "quit dating and that's just probably because I quit calling her to say, 'Let's go do something,'" Kody said, adding that "there's just been nothing going on between me and Meri."
Article continues below advertisement
The complicated couple wed in 1990 and welcomed Janelle and Christine into their plural marriage in 1993 and 1994 respectively. Meri agreed to divorce Kody so he could marry Robyn in 2014, four years after she joined the Brown family.
Sister Wives airs Sundays at 10/9c on TLC.