COUPLES
Are Jennifer Lopez & Alex Rodriguez Staging Their Photo Opps? They Want To Appear As The 'Perfect Couple' After Split Rumors, Source Spills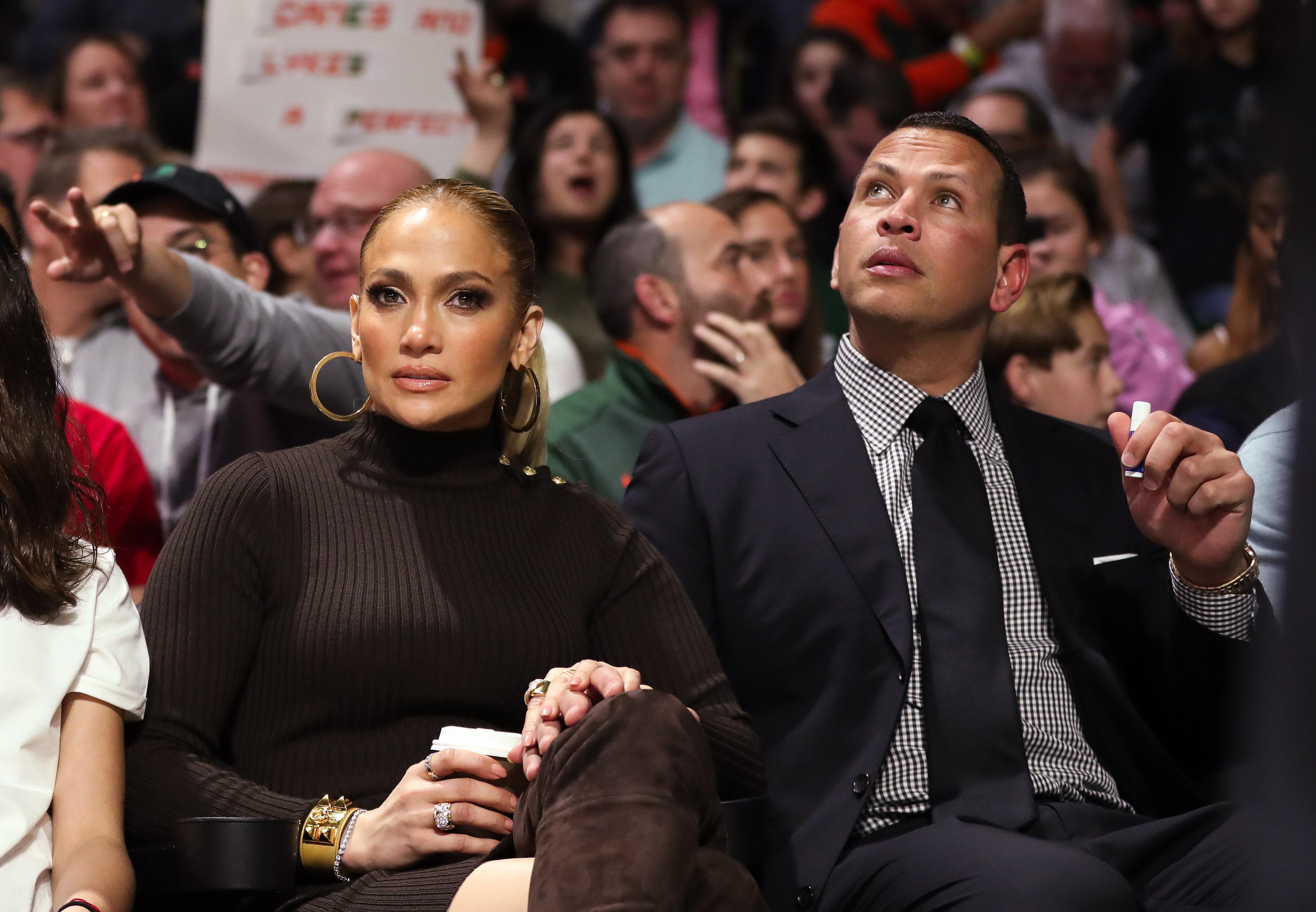 MLB icon Alex Rodriguez landed in hot water with fiancée Jennifer Lopez after rumors swirled that the former baseball pro had been involved with Southern Charm's Madison LeCroy (LeCroy has continuously denied any wrongdoing, while sources close to Rodriguez previously said he doesn't even know her).
Article continues below advertisement
Still, the scandal seemed to derail his engagement to the Latin superstar. Amid the drama, Rodriguez jumped on a plane and flew down to the Dominican Republic — where Lopez is currently working on a film — to hit the refresh button on their rocky relationship.  
Pictures shortly emerged of the pair all lovey-dovey and kissing after their reunion. But now, an insider is claiming "their makeout sessions are totally staged," and when "no one is looking, they tone it down."  
Article continues below advertisement
The source continued: "They want everyone to believe they're still the perfect couple," but in reality, Lopez "feels humiliated and is struggling to forgive Alex" for his rumored indiscretions.  
Article continues below advertisement
As OK! previously reported, Lopez and Rodriguez declared they were making their relationship work amid reports that the two had called it quits, and a source exclusively dished to OK! that the power couple are wasting no more time and "moving full speed ahead" with their wedding plans, adding that a surprise wedding "could happen in the next few weeks."  
The news of an apparent quick marriage ceremony came shortly after OK! learned that Lopez decided to make her relationship work with the former New York Yankees player as a "business decision."
Article continues below advertisement
"You don't get to be the biggest star in the world without paying close attention to every detail," a source dished to OK!. "Jen is hands-on with her career and her personal life. She knows the truth and that is all that matters. But let's just say Alex won't be liking reality stars' thirsty pictures on social media anymore. He is on a very tight leash." 
Article continues below advertisement
A pal close to the duo exclusively told OK! that the athlete began dating Lopez as a "career move," but now behind-the-scenes he is "begging Jen to not end the engagement" because she "has literally changed his life." 
Article continues below advertisement
"Because of Jennifer he is meeting with Presidents at inaugurations and walking red carpets at the Met ball. Alex was rich and famous before Jennifer, but now he is more famous than he has ever been — and richer, too," the source explained. "He is more powerful when he is attached to her, while Jennifer's power wouldn't diminish if he went away." 
Life & Style's April 12 print edition was the first to report on the couple faking their photo opps.