EXCLUSIVE
Stormy Daniels Declares It's 'Exhausting' To Always Be Asked About Alleged Affair With Donald Trump: 'I Wish He Would Go Away'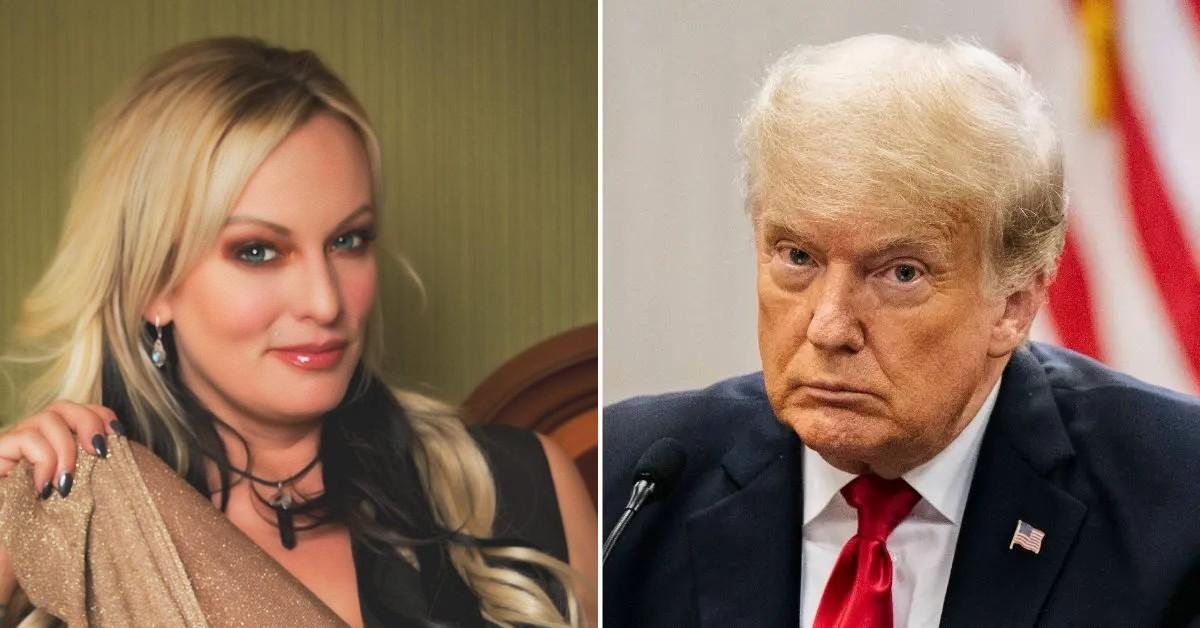 Though it's been 17 years since Stormy Daniels and Donald Trump allegedly had an affair, the world is still fascinated by the incident — except the former stripper.
"It's exhausting and eye rolling, but it's not surprising, especially since he's still around. Every time he pops out, I wish he would go away," the 43-year-old exclusively tells OK! while promoting OUTtv's new show For The Love of DILFs. "But you know what? If it keeps my name out there and helps me promote things like For The Love of DILFs, maybe that is why I was put here. I hope seeing Trump naked was not for nothing. I can hopefully spin it and bring attention to other things, like this incredible new show."
Article continues below advertisement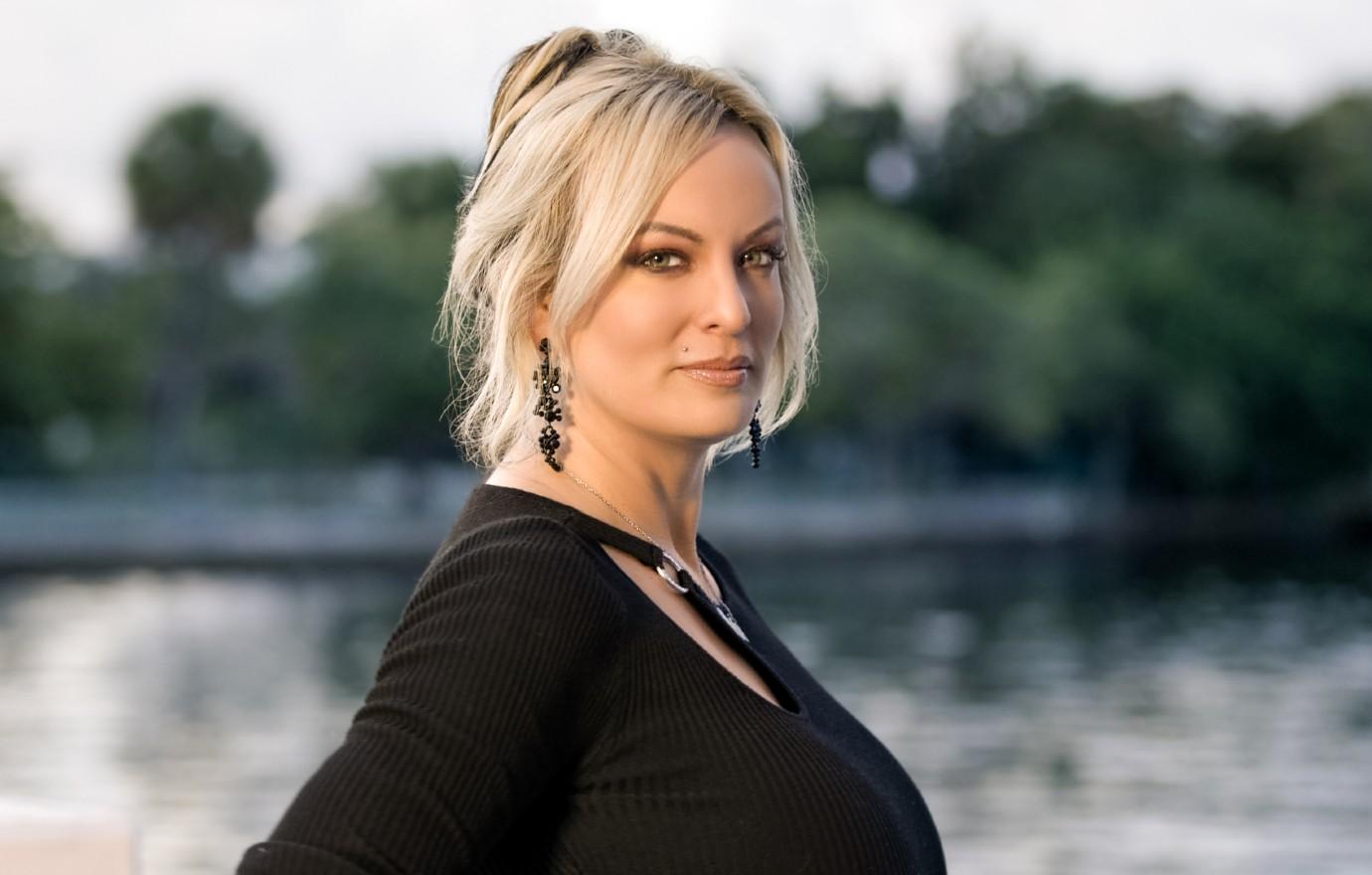 "I am not going to sit here and act all holier-than-thou. I did get paid, the check cleared, thank you very much," the former stripper, who made headlines when she claimed she and Trump met in 2006 while attending the American Celebrity golf tournament in Lake Tahoe and later got down and dirty, adds. "But like I said, I can bring awareness to other important things."
One of the reasons the actress signed on to do the reality show, which premieres on Tuesday, January 31, is she wants to change people's views about certain groups. "The contestants on this show had some very important and frank conversations — it doesn't matter what your sexual orientation is. The things that made this show different and struck a chord is yes, it's the first show showcasing gay men and does so in a way that isn't just the stereotypical one dimension version that a lot of people have of gay men. I can identify with that from being a porn star where people just see big boobs and blonde hair — that one character. I am that, obviously, but I am more than that. A lot of people are not familiar with accepting gay people or trans people, who are also human beings."
Article continues below advertisement
The blonde beauty hopes that by appearing on this new series, some of her haters and fans will join in, too. "I want them to watch so they can trash me — who cares? I used to say that when I did stand-up. I know half of you are here to hope that I fail and look stupid, but you paid anyway! I am hoping I can bring in a different set of viewers and a new pair of eyes to this community. They will be pleasantly surprised by what they see and learn."
Article continues below advertisement
As for how Daniels deals with the naysayers, she has an interesting tactic. "We all know Twitter is my favorite sport. The trolls can't go anywhere if you agree with them. A lot of times I disagree with them and then they go away. I also learned that people are entitled to their own opinion even if it sucks," she says.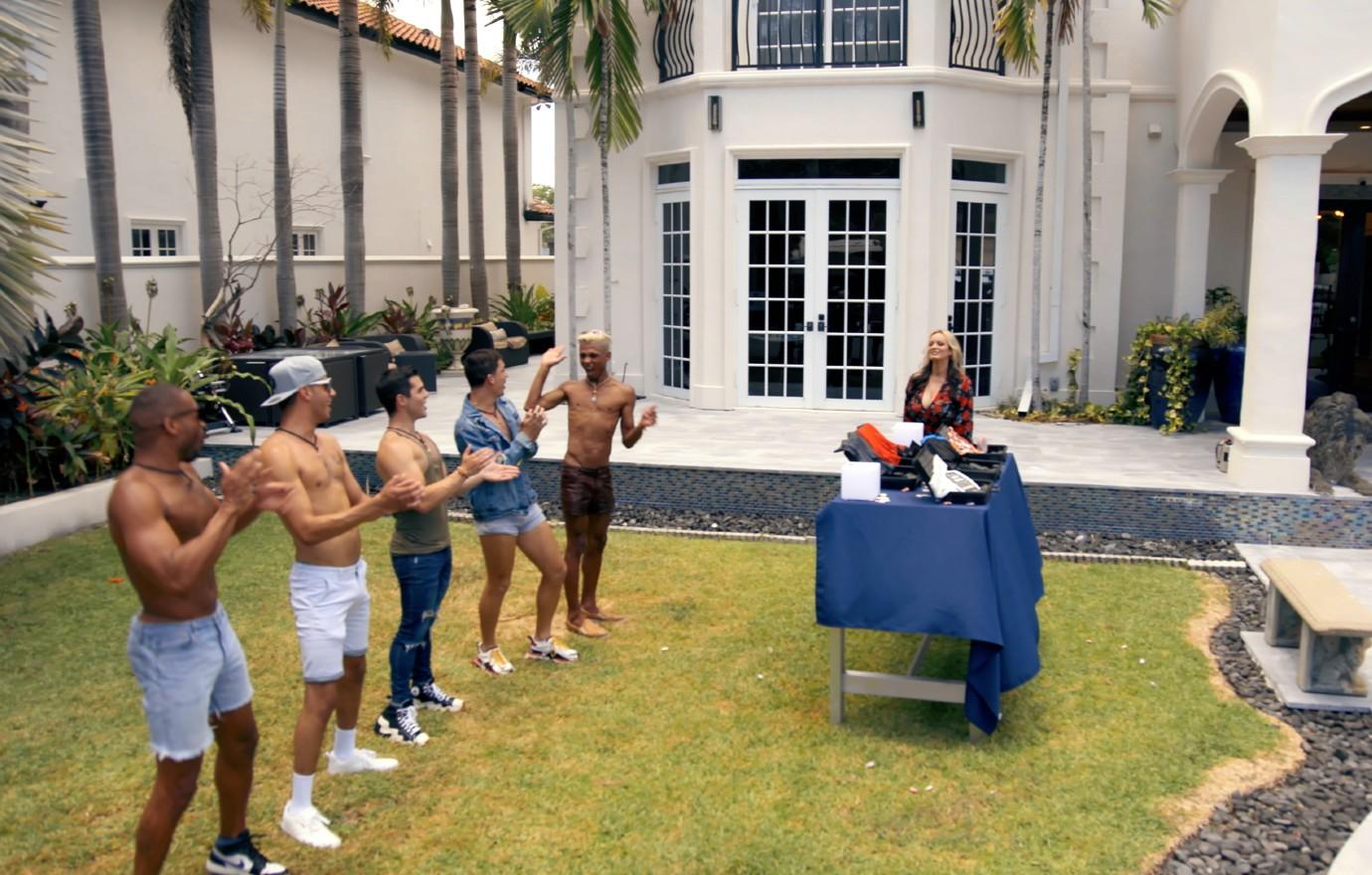 Article continues below advertisement
In the meantime, Daniels, who previously wrote Full Disclosure about what went down between her and Trump, in addition to touching upon her childhood and career, understands she still has more to say. "When the first book ends, there's still all the court stuff that needs to be addressed," she says, referring to when she appealed in her failed defamation suit against Trump. "I still want to wait because as soon as I release it, something else will happen! I also want to write a book for my husband because he's got such a great story. He came from music, but he's a rockstar and porn star, and I would talk all about our love story."
It's been a whirlwind year for the star, as she was featured in The Surreal Life, which debuted on VH1, and is now appearing on this new reality show. In the future, Daniels has a lot more planned: she's writing, directing and working on more books.
However, she admits she hasn't tuned into The Surreal Life ever since it aired. "I don't know what's worse: having to watch myself have sex all the time or that show!" she quips. "The producers did everything they said they were going to do, but I still haven't brought myself to watch it. From what I've read, people said I didn't come off crazy. I am like, 'I showed up with a haunted doll, and I came off the least crazy?' OK, I'm good with that!'"
Article continues below advertisement
Article continues below advertisement