NEWS
Everything To Know About Stormy Daniels' Alleged Affair With Donald Trump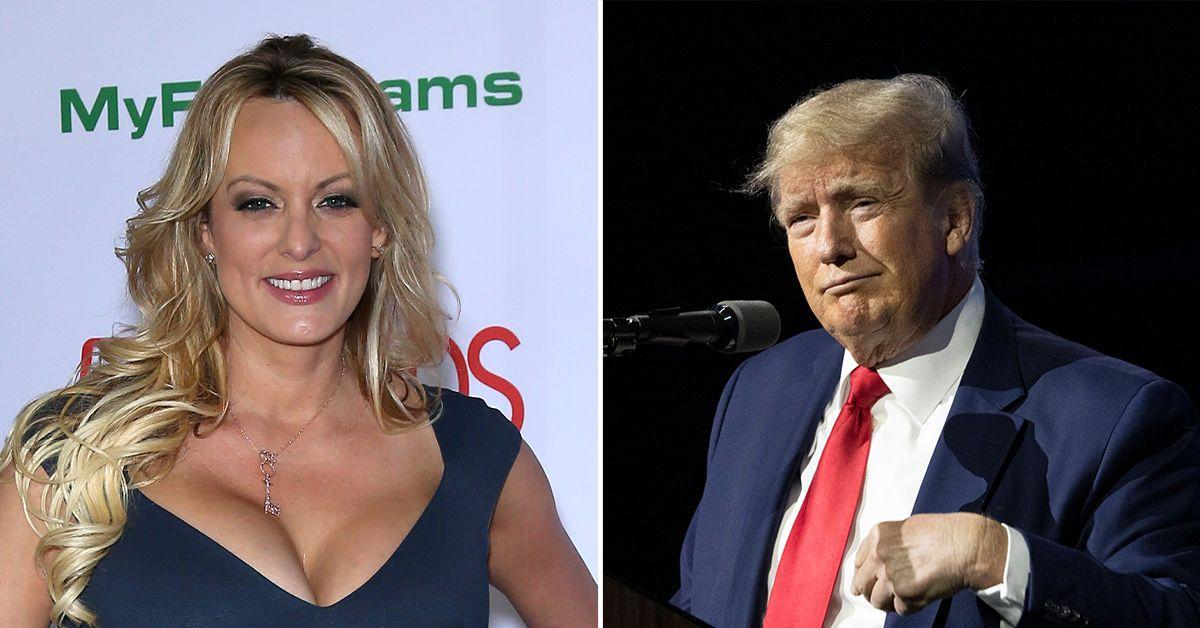 For years, American has been fascinated with Stormy Daniels' alleged affair with former President Donald Trump.
Although they reached a fever pitch amid 45's administration, whispers surrounding Trump's alleged affair with Daniels first publicly came to light in October 2011, when their reported romance found itself published on the pages of a few supermarket tabloids. As these rumors swirled, Daniels detailed their purported "textbook generic" encounter in an explosive interview InTouch — one that would not be published until roughly seven years later.
According to Daniels, the pair first met in July 2006 — four months after the future POTUS's wife, Melania Trump — gave birth to their son Barron — while both attending the American Celebrity golf tournament in Lake Tahoe.
Article continues below advertisement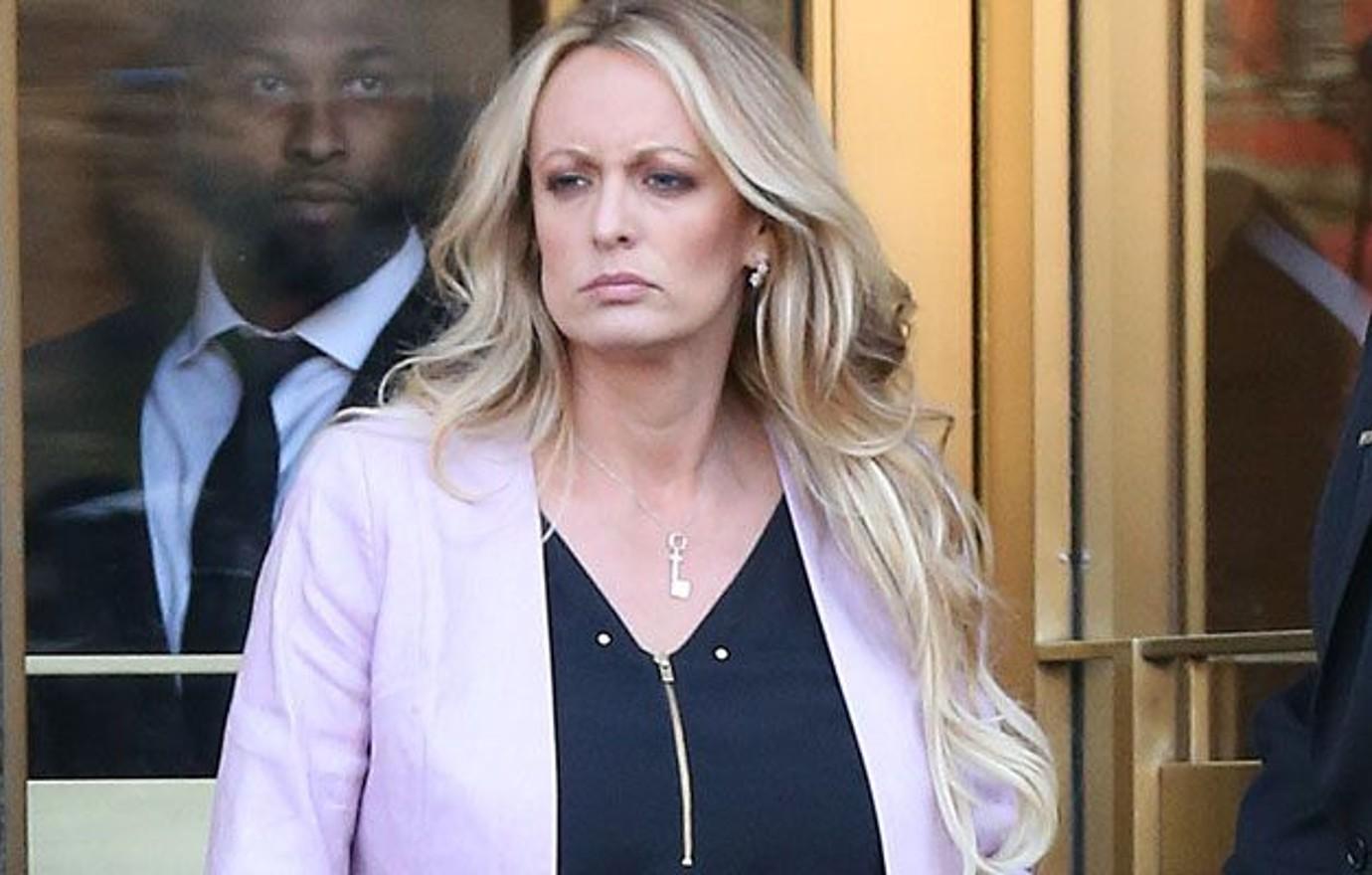 "[Trump] was introduced to everybody. He kept looking at me and then we ended up riding to another hole on the same golf cart together." Later that day, Daniels purported, the future President visited her again at the gift lounge sponsored by her adult film company, where he reportedly proceeded to ask for her number.
STORMY DANIELS SAYS 'PEOPLE WILL ALWAYS KNOW ME AS THE GIRL WHO F**KED' DONALD TRUMP DURING 'SURREAL LIFE' PREMIERE: 'WORST 90 SECONDS OF MY LIFE'
"Then he asked me if I wanted to have dinner that night. And I was like, 'Yeah, of course!'" Stormy explained. Later that evening, the star arrived at the business mogul's hotel room dressed for a formal meal to find Trump watching television, sporting a pair of pajama pants. "We ended up having dinner in the room," she said.
Article continues below advertisement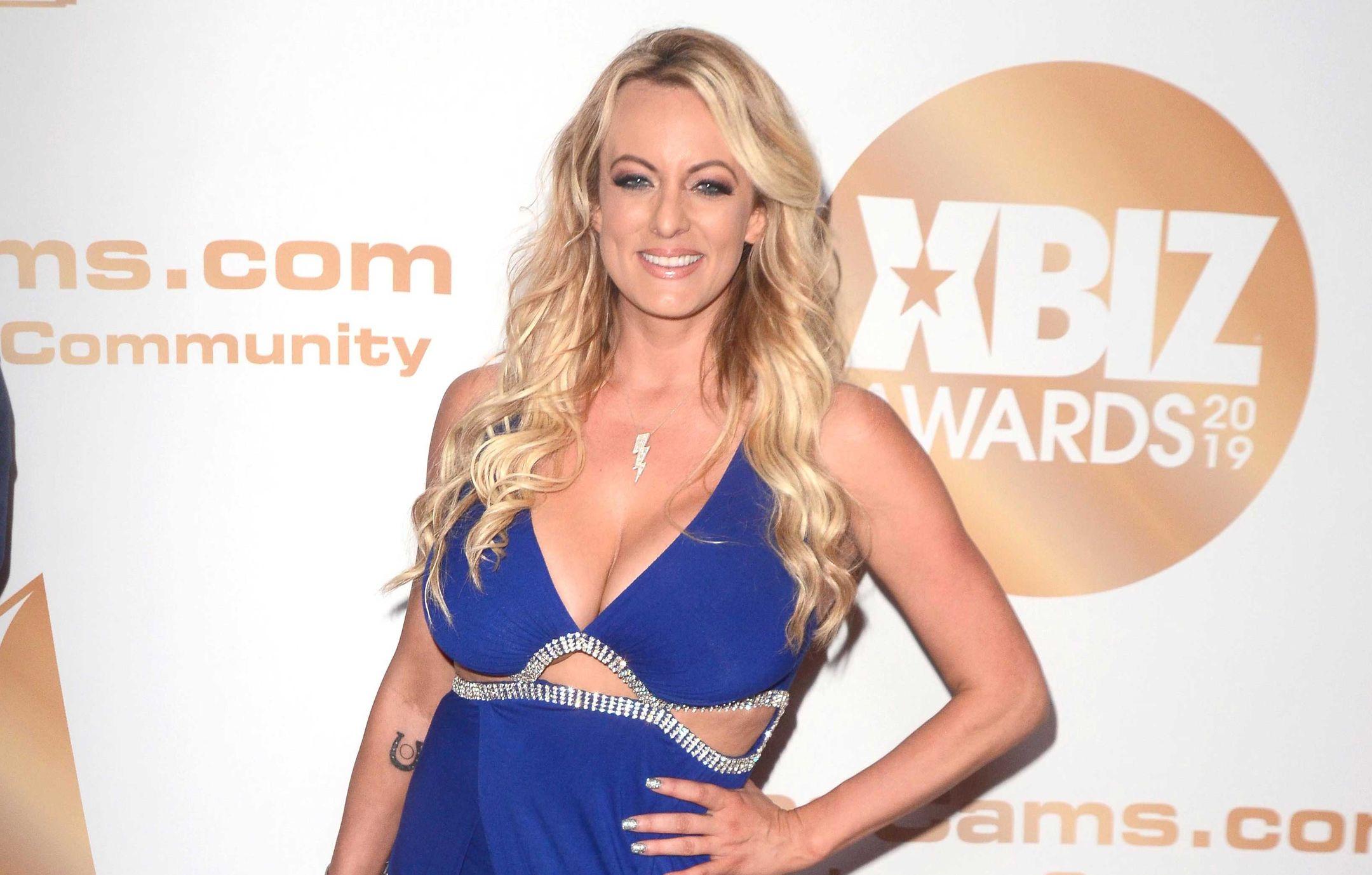 After dinner, Trump allegedly made his move, waiting until Daniels had returned from the bathroom to purportedly proposition her.
"When I came out, he was sitting on the bed and he was like, 'Come here.' And I was like, 'Ugh, here we go,' and we started kissing," she remembered. "I actually don't even know why I did it, but I do remember while we were having sex, I was like, 'Please, don't try to pay me,'" she quipped.
Following their romp, Daniels said she and Trump "hung out for a little while," the media mogul reportedly promising to call her and get her on television.
Article continues below advertisement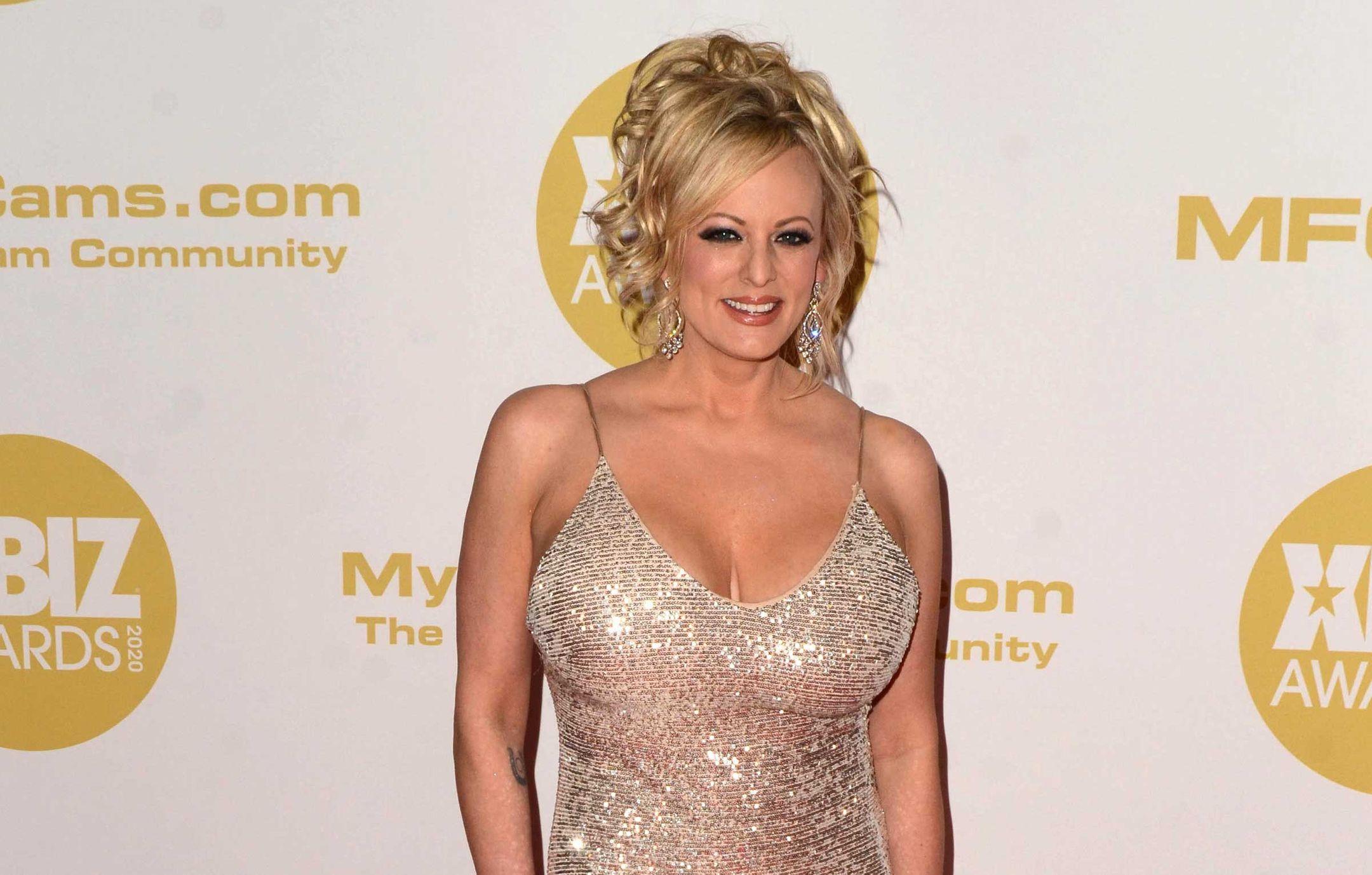 "He just kept saying, 'I'm gonna call you, I'm gonna call you. I have to see you again. You're amazing. We have to get you on The Apprentice,'" she shared.
Trump and Daniels reportedly had a few more rendezvous in the month following their initial hookup.
Though the actress had two sources to corroborate her scandalous account — her friend, Randy Spears, as well as her former husband, Mike Moz — and even passed a polygraph test regarding her claims, her tell-all was initially shelved.
Article continues below advertisement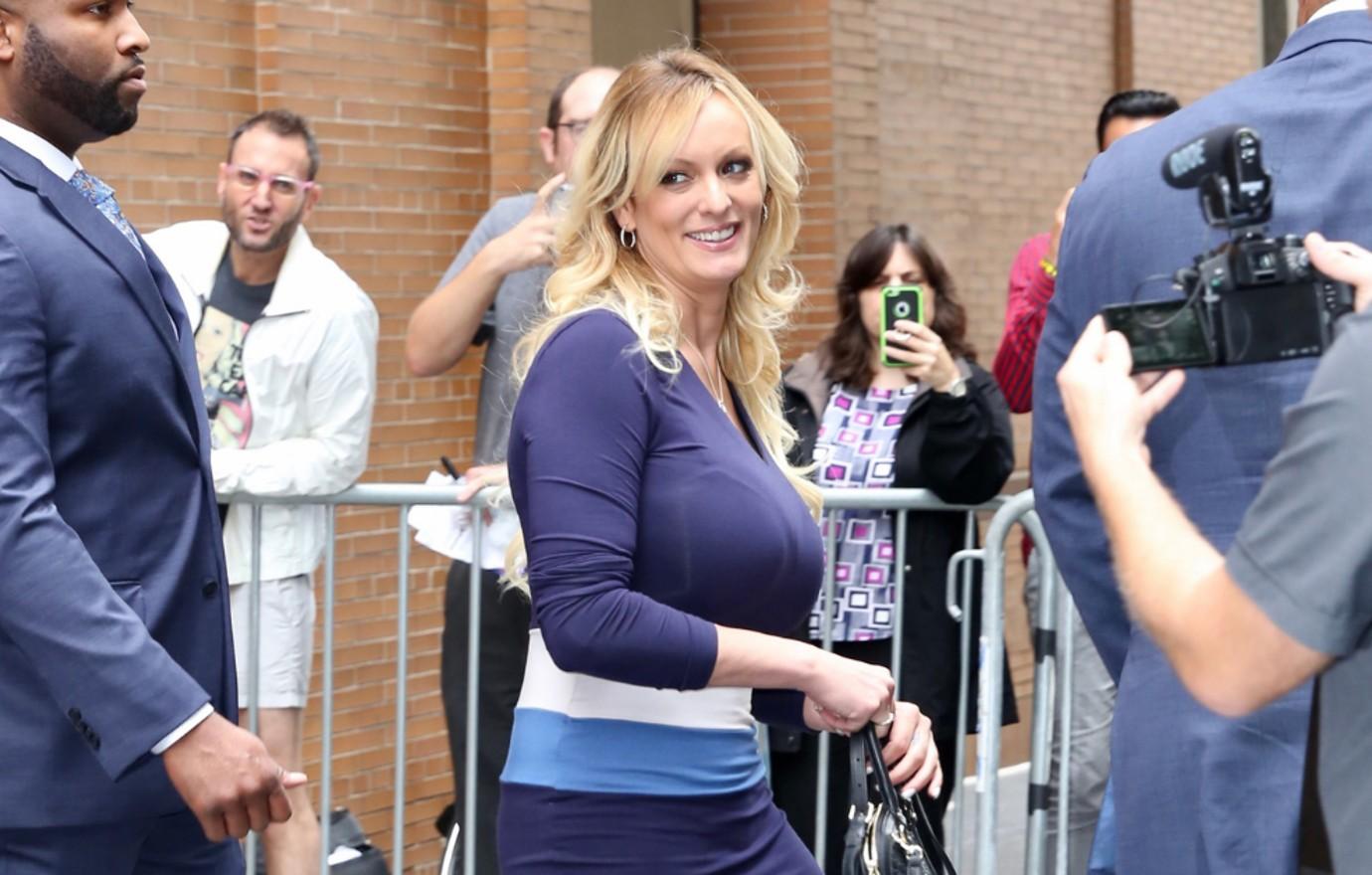 The couple's alleged affair re-entered the spotlight in January 2018, when The Wall Street Journal reported that Trump's then-attorney, Michael Cohen, had paid the model $130,000 one month prior to the 2016 presidential election.
After a series of letters and documents appeared to depict Daniels debunking the affair, InTouch decided to publish their once-scrapped interview. The star has since recanted her alleged denial, maintaining the two did, in fact, have a sexual relationship, speaking candidly about her alleged experiences in the years since.
Article continues below advertisement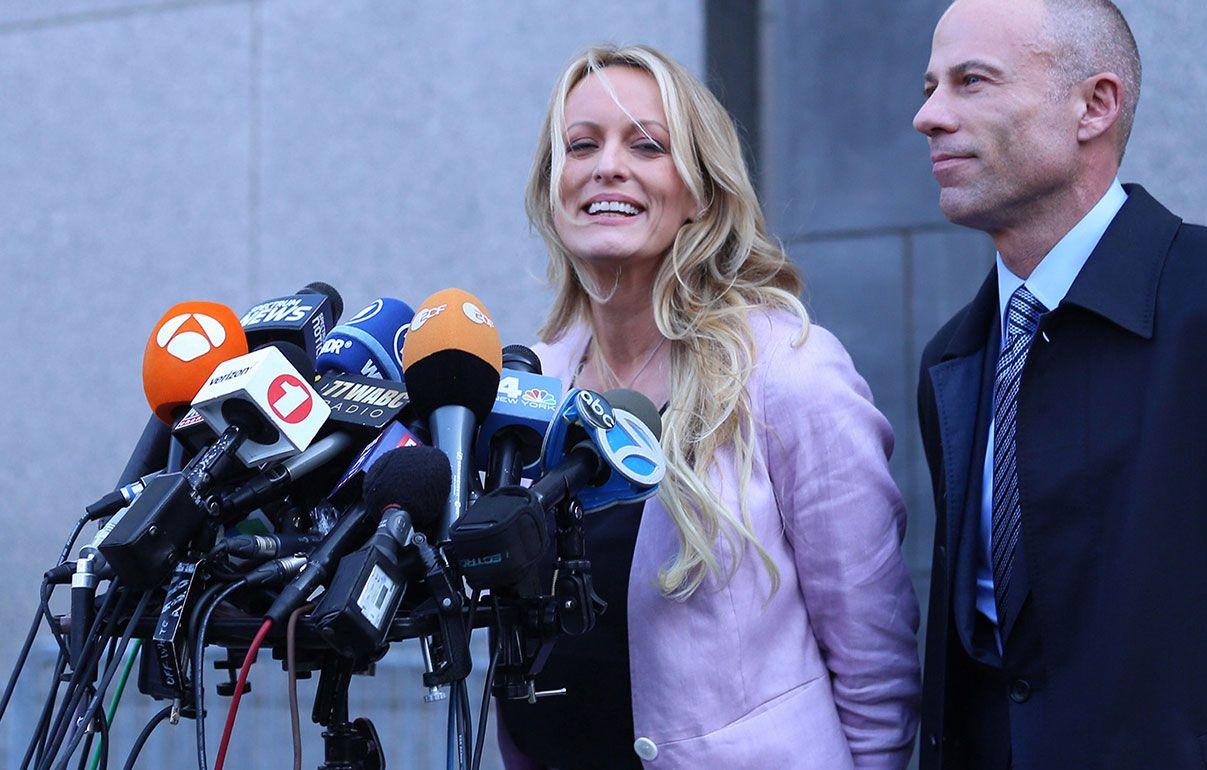 Article continues below advertisement
"The entire universe knows what happened to me the last time I went into a stranger's room," she joked. "Apparently didn't learn my lesson because I eventually caved and said yes."
"The show was pitched to me as you're not going to have any scripts, you're not going to be coached, producers aren't going to lead you," the star explained. "You look at some reality shows and you can tell that they are definitely set up. They're coached on what to say."
Though according to Daniels, the series' higher-ups assured her The Surreal Life would be different.
"They promised me that wouldn't be the case and that we could basically do or say whatever we want," she said. "I'm kind of afraid of that because it's exactly what I do anyway. But then to get the opportunity to tell the story from our side without any editors or coaching or scripting ... that was the reason why I wrote my book, Full Disclosure. But people still to this day ask me questions that are answered in the book. I've learned America doesn't read, so you have to put it on reality TV."