ROYALS
'Tension Is Brewing' Ahead Of Prince William & Prince Harry's Upcoming Reunion, 'Everyone Is Bracing For A Showdown': Source
Article continues below advertisement
It's hard to say how Harry will be treated upon his second trip back over the pond, since he and Meghan Markle have dragged the royal family through the mud on numerous occasions since their royal exit, dubbed Megxit, last year.
Article continues below advertisement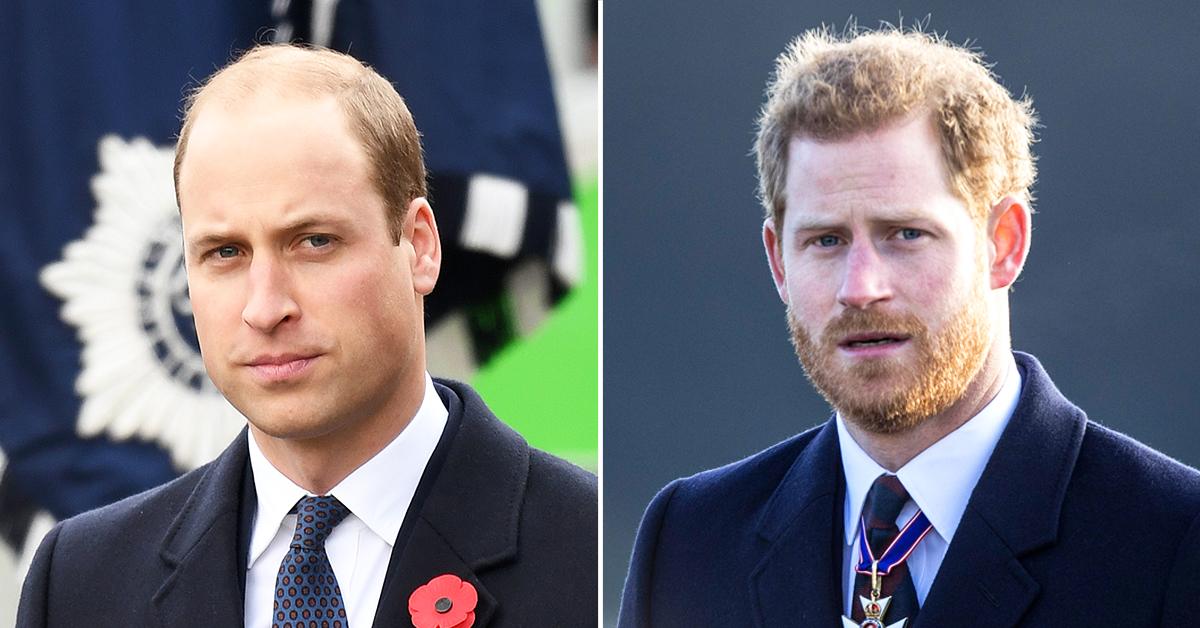 "The royal family, especially Prince William, is sick of all the drama being played out so publicly," a source told In Touch, adding that "tension is brewing" ahead of the brothers' reunion on July 1.
Article continues below advertisement
And while Harry, 36, and William, 38, apparently agreed to act cordial in public, sources suspect things will be anything but friendly behind palace walls. "They've agreed to put their issues [aside] in public, but behind closed doors, everyone is bracing for a showdown," the insider explained. "[Harry and William's] relationship has been strained for months. They're due for a long talk to hash out their issues."
Article continues below advertisement
Article continues below advertisement
"The problem they've had so far is that any conversation with Prince Charles or Prince William seems to be aired on U.S. TV first and the whole thing is public," the Evening Standard's royal editor Robert Jobson said of the cracks in the family. "Until there is an element of trust between all of these characters, I can't see how they can go forward."
Article continues below advertisement
Regardless of their strained relationship, Harry and William are apparently determined to be there for the July 1 unveiling of their late mother's statue — which will be located in the Sunken Garden of Kensington Palace in London. Royal insiders are now wondering if the occasion honoring their mother could help mend some of the damage done between the brothers.
"They will both move heaven and earth to be there. They commissioned the statue together. It is very important for them," a source said of the upcoming event. "There is, of course, hope the memory of Diana can repair their relationship but that seems a long way off right now."