Prince Harry Was 'Afraid' To Reunite With Royals At Prince Philip's Funeral, Relied On Therapy Techniques To Calm Nerves
While Prince Harry wanted to pay his respects to grandfather Prince Philip during his funeral held last month in the U.K., the Duke of Sussex admitted he was nervous to return home.
Article continues below advertisement
"Going through the motions and being able to lean on the toolbox, and lean on the learnings that I've grown from over the past, it definitely made it a lot easier," he continued. "But the heart still pounds."
Article continues below advertisement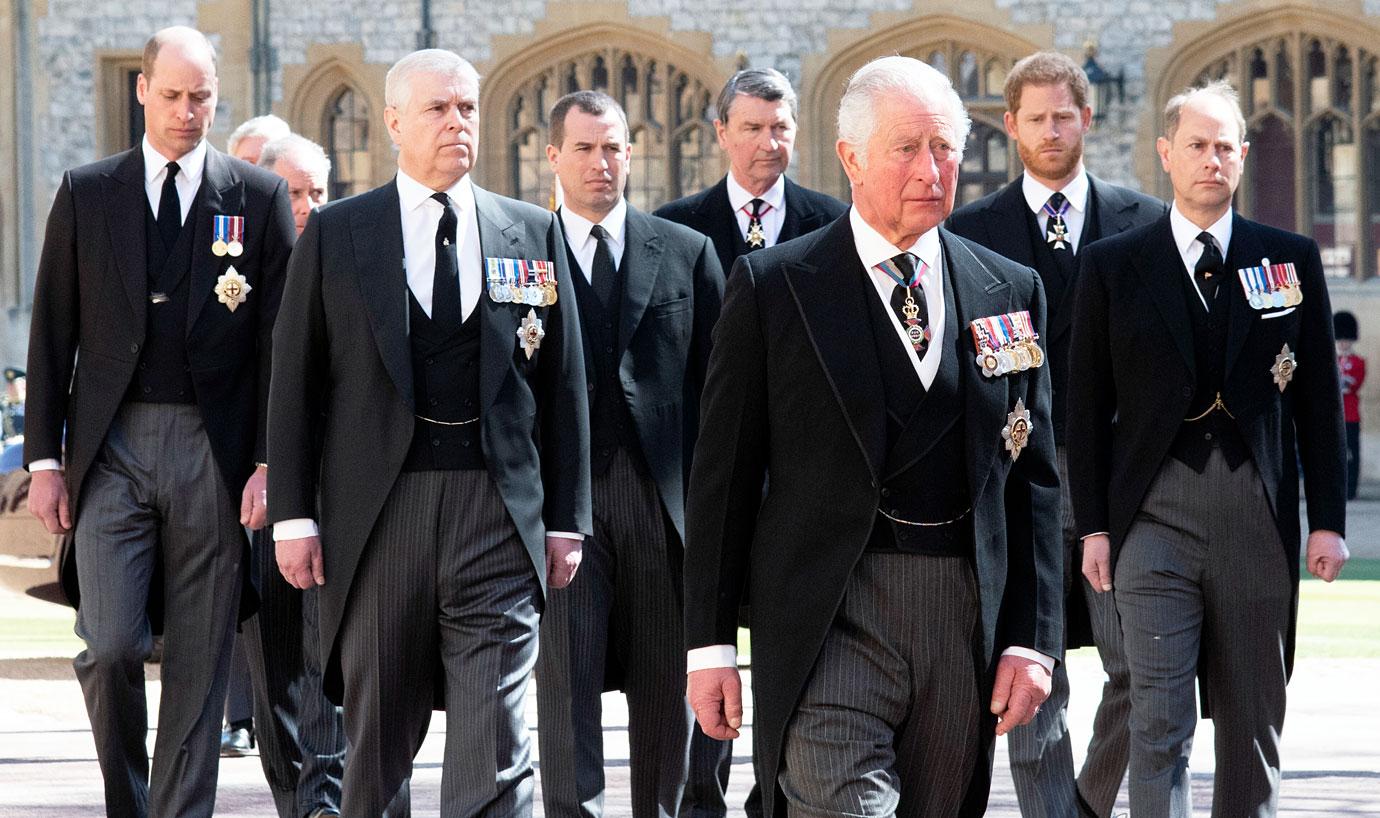 He also revealed the flight back to London was another hurdle for him, as it served as a reminder of the late Princess Diana's fatal car accident in 1997.
Article continues below advertisement
Article continues below advertisement
Harry returned over the pond ahead of the Duke of Edinburgh's April 17 funeral. His arrival marked his first time back to his homeland since he and Meghan Markle stepped back from their senior royal duties last year and moved to California. It was also Harry's first time seeing his family since he and Meghan made shocking claims about the royals during their bombshell Oprah interview in early March.
Article continues below advertisement
The Royal Observer reported that Harry also met privately with the Duke of Cambridge and their father, Prince Charles, after he claimed they were both "trapped" in royal life during his Oprah sit down. The three had a "clear-the-air talk" at Harry's U.K. home, Frogmore Cottage.
Article continues below advertisement
"It is not known what was said behind closed doors and when the cameras were turned off, but it's unfathomable to think Megxit and Oprah did not come up," a source told The Sun. "Harry and William appeared cordial as the cameras rolled and that seemed to pave the way for Charles to join them when everyone had left."
Harry's brief conversation with the men in his family won't undo all the damage done by the couple; however, a friend of the royal family said it was "a good start." Noting that there is no "quick fix" to the family's tarnished relationship with Harry, another source explained of their chat: "It was lovely to see but this whole argument runs so deep."