REALITY TV
RHOC's Kelly Dodd Fired By Positive Beverage After Sharing 'Controversial' COVID-19 Views, Denies Being A Super-Spreader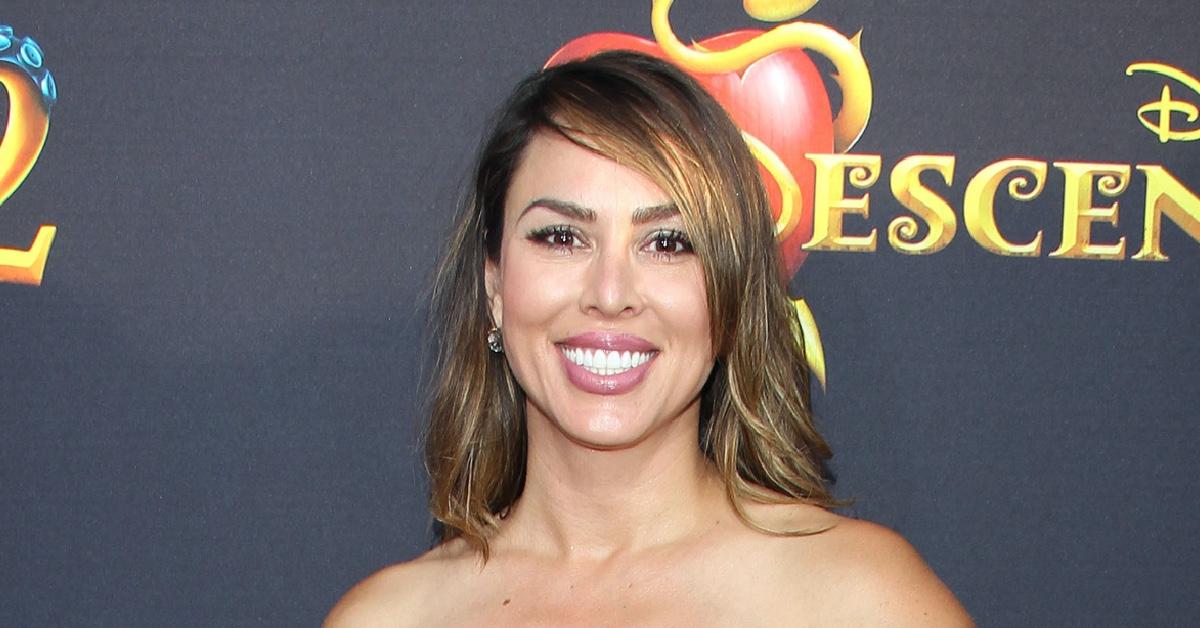 Positive Beverage is no longer working with Real Housewives of Orange County star Kelly Dodd after she shared several videos with a large group of friends out for dinner and drinks over the weekend in Newport Beach, Calif.
When concerned fans started questioning the safety breach of COVID-19 protocol, Dodd and her pals stated that they were "allowed" to be at restaurants and said they should be able to "live normal lives."
Article continues below advertisement
"I'm not a super spreader because there is nothing to spread," Dodd added in a later video. She then claimed that she and her friends "all got the [COVID-19] vaccine." Despite Dodd's claim, a source close to the reality star told PEOPLE that she "has not gotten the vaccine."
Following her outing, Positive Beverage released a statement on Sunday, January 31, and said they did not want to be associated with Dodd's "controversial views" on COVID-19. 
Article continues below advertisement
Dodd, 45 — who has worked with the beverage company for the last two years and bought a stake in the company in February 2019 — shared her reaction to the news on Twitter the same day. "I'm glad I could help put Positive Beverage on the map and wish them well," she wrote. "I'm also really excited about my next venture in the beauty industry, which is my real passion. Stay tuned!"
Article continues below advertisement
The company's statement cited quotes from the Positive Beverage head of brand, Zach Muchnick, who said: "Our core values of wellness, community, diversity and inclusion should be reflected by our brand and anyone associated with it."
Muchnick added: "It has become clear over the past few months that Kelly's controversial views and opinions have distracted from our primary objectives, so effective today, we are no longer affiliated with Kelly Dodd-Leventhal."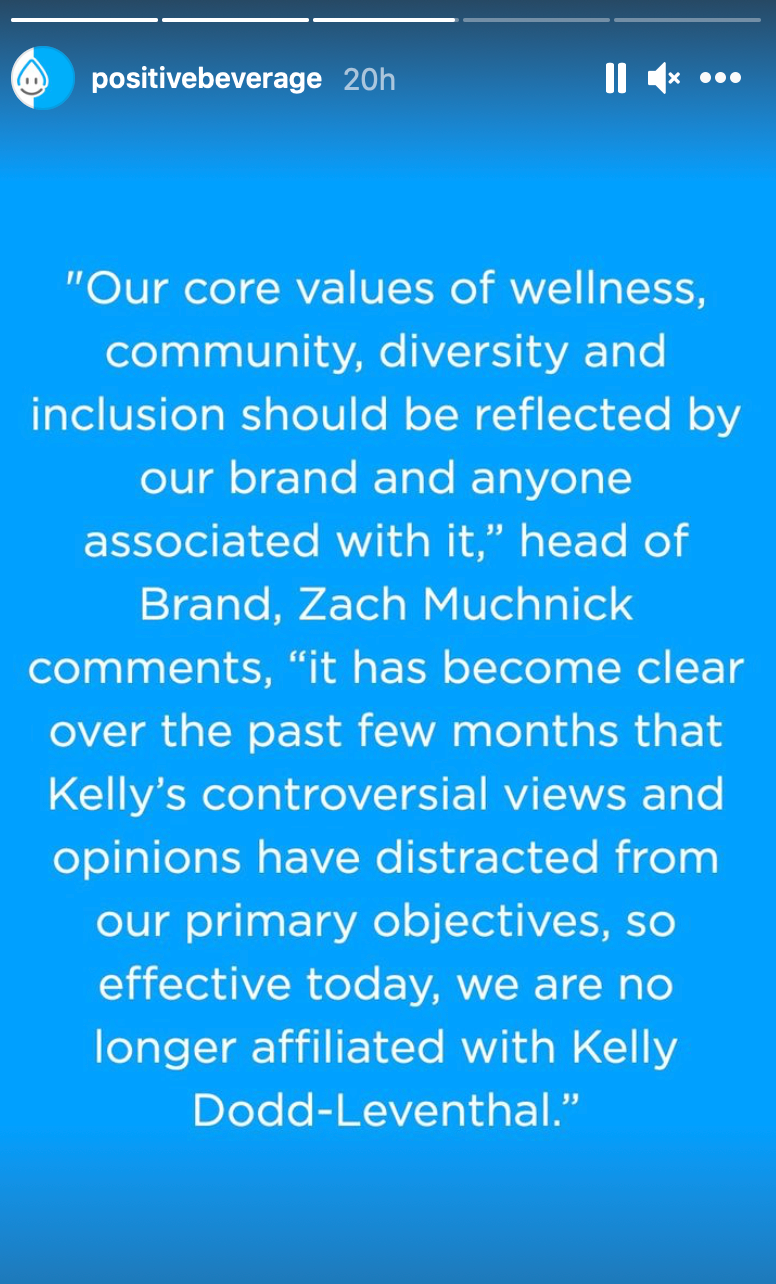 Article continues below advertisement
This isn't the first time Dodd was in hot water after sharing her views on the novel virus that has taken the lives of over 441,000 Americans. The mom-of-one joined an episode of Watch What Happens Live With Andy Cohen in December to express her remorse after stating that COVID-19 was "God's way of thinning the herd."
Article continues below advertisement
"At the time, it was a question — like, 'Why are all these people dying? ... Why [do] pandemics happen like this? Is it God's way of thinning the herd?'" she explained of her past remark on Instagram. "It was the stupidest thing I've ever said." Dodd also said she was "misinformed" about the virus when she made her harsh statement.
"I'm claustrophobic and I can't stand wearing a mask — and now I understand the science behind it and I am ready, willing and able to wear a mask," she said. "I don't want to get sick and I don't want to get others sick."