BABIES
'The Challenge' Star Ashley Cain's 8-Month-Old Daughter Rushed To The Hospital After Being Told She Only Had 'Days To Live'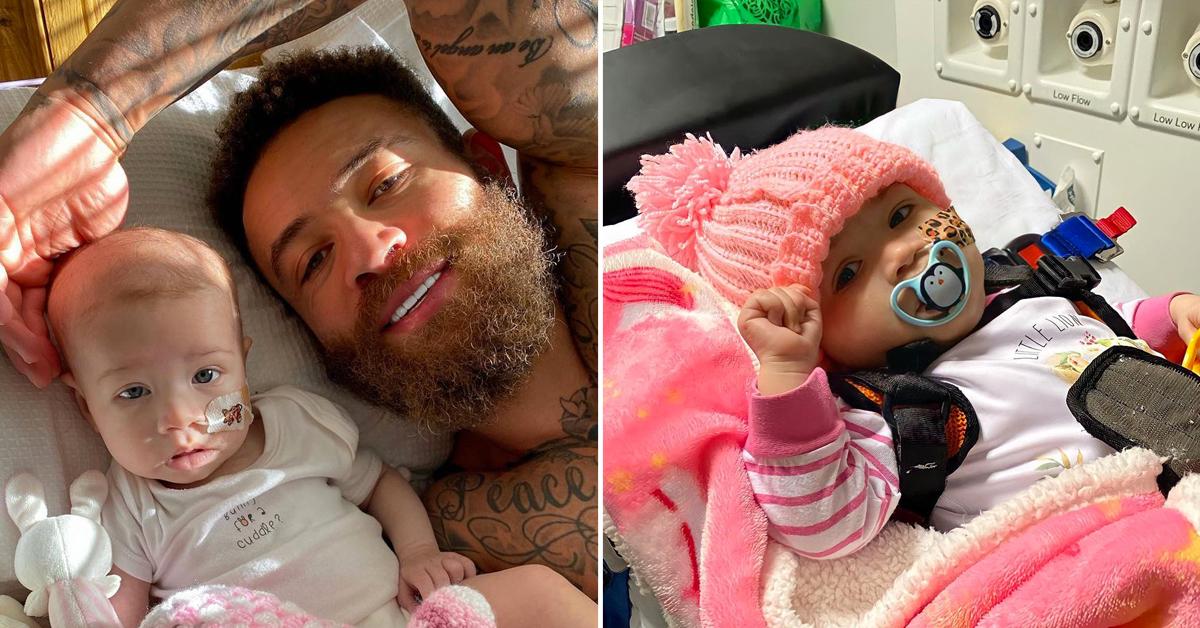 After The Challenge star Ashley Cain's devastating revelation that his daughter had only "days to live" — baby Azaylia was rushed to the hospital via ambulance on Tuesday, April 13.  
Article continues below advertisement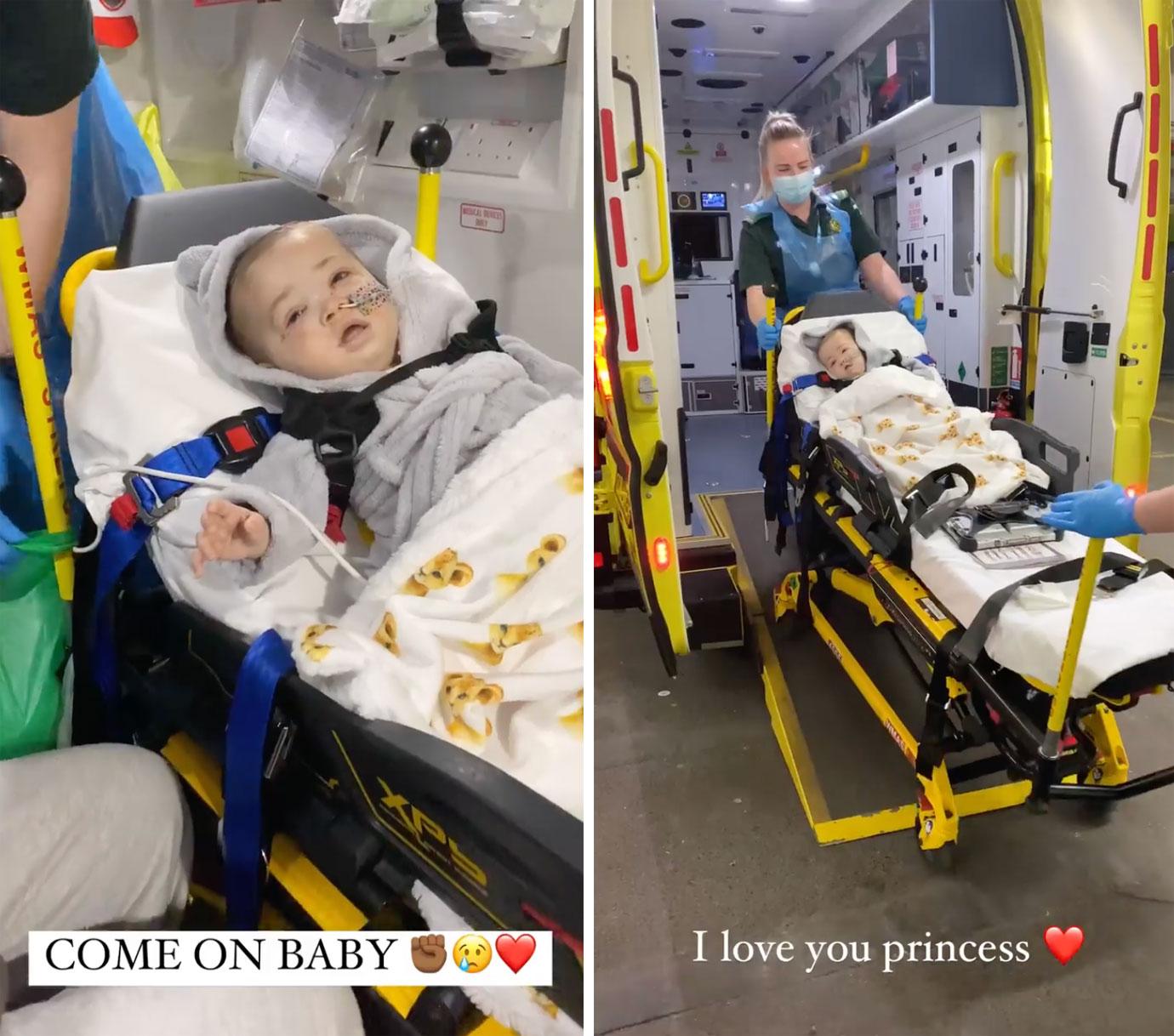 Cain posted a heartbreaking clip on his Instagram Story of the 8-month-old being treated by emergency personnel with the caption, "Come on baby." In a follow-up post of the infant being wheeled out of the ambulance he wrote, "I love you princess."  
Article continues below advertisement
The reality TV star's girlfriend Safiyya Vorajee wrote on her Story that Azaylia's "heart rate had skyrocketed above 200 beats per minute," which prompted another trip to the ER. "Currently waiting for her blood results to see if we can get her some antibiotics to treat any infections," she wrote on a selfie with her little girl. "I love you & adore you."  
As OK! previously reported, Cain announced in a 10-minute clip on Instagram Thursday, April 8, that his daughter's health was declining and her time was limited. Last week, two tumors were discovered on baby Azaylia's brain and are causing "too much pressure" in her head, and she can no longer continue with treatment.
Article continues below advertisement
The grief-stricken father noted that a spinal tap wasn't an option, as the procedure alone would "kill her." The former football player added that the doctors told him Azaylia has "only got one, two days to live."  
Article continues below advertisement
Cain welcomed baby Azaylia in August 2020 with his girlfriend, Vorajee. Two months later, doctors diagnosed the newborn with leukemia. "Yesterday I had to go through something no parent in the world should have to go through," he captioned an Instagram video at the time. "The single most upsetting, terrifying and heartbreaking experience I have ever been through. I found out my beautiful daughter Azaylia Diamond Cain got diagnosed with a very rare and aggressive form of leukaemia [sic] which has come with many complications."
Article continues below advertisement
"Ashley, DJ here. First of all, the universe and God works in powerful, amazing, beautiful, mysterious ways. I rarely check my DMs and a friend of yours DMd me and I just happened to pick up her message it sent me to your page," Johnson said in the clip shared to Cain's Instagram. "I want to tell you, first of all, I'm so sorry to hear about your beautiful daughter Azaylia." 
Johnson continued with words of encouragement for the toddler. "You tell that little lion that I said let's go champ, and to stay strong," followed by support for Cain: "And brother, I'm so sorry to hear this news, but I don't have to tell you that your daughter's strength is what strengthens you and all her loved ones around her and in that she's already had this incredible impact on the world already."