NEWS
'The Office' Guest Star Kat Ahn Slams Hit Sitcom For Asian Women Portrayal, Says She Was 'Just There To Be The Joke'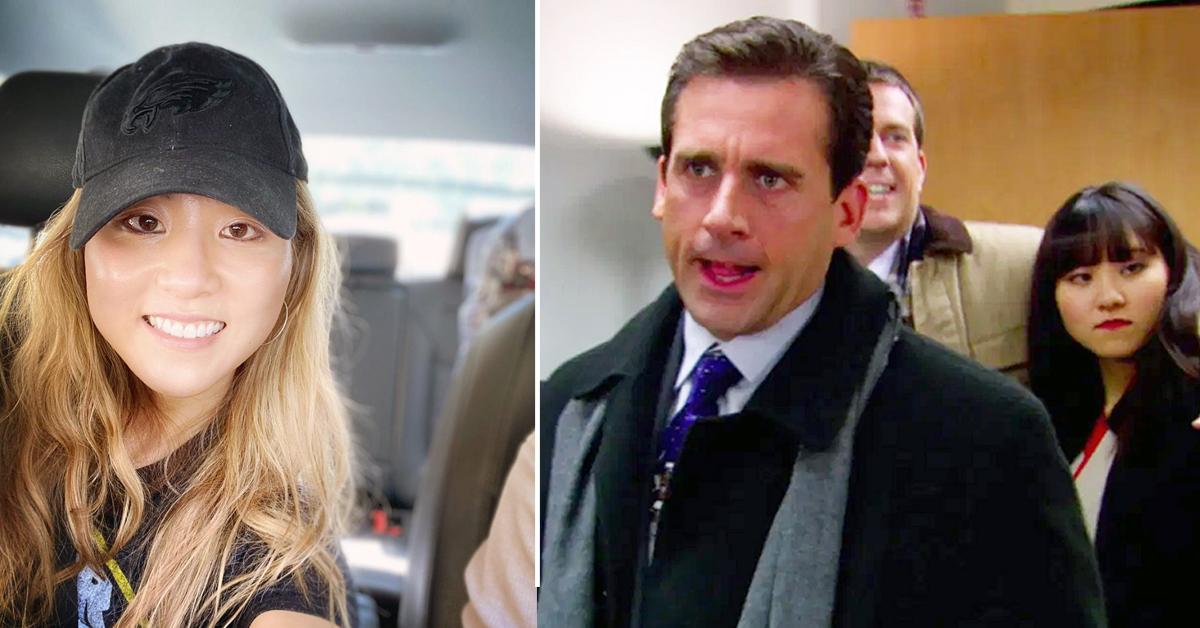 The Office guest star Kat Ahn called out the hit NBC sitcom for their portrayal of Asian women.
Article continues below advertisement
While Ahn, who appeared on the "A Benihana Christmas" episode of The Office, was excited to be on the show at first, the actress was disappointed when she realized she was "just there to be the joke," she said.
In the 2006 episode, Michael Scott, played by Steve Carrell, and a few co-workers went to Benihana, a Japanese steakhouse — which Scott called: "Asian Hooters." The ignorant boss and co-worker Andy, played by Ed Helms, attempted to ask out their waitresses but ended up bringing two other waitresses back to the office for a holiday party.
Article continues below advertisement
Article continues below advertisement
"You're told to shut up and be grateful," Ahn told The Washington Post in an interview published on Friday, March 26, of the experience Asian Americans face in Hollywood. "Actors have no power until they become a star."
Two months prior to her recent revelations regarding the show, Ahn slammed The Office on TikTok, calling the show's depiction of Asian women "problematic."
Article continues below advertisement
"The story line with myself and the other Asian American actress is that we were the 'uglier' version of the actresses at the Benihana," she said in the January clip, adding that the controversial episode also implied "that all Asian people look alike; we're one big monolith; and we're just one big, walking stereotype without any personality or individuality."
Article continues below advertisement
While recalling the 2006 episode that aired prior to "wokeness," Ahn admitted in the TikTok video that "sometimes you take a racist role because you need to pay your rent, want to join the union, or don't want your agent to fire you."
Article continues below advertisement
In a follow-up video, Ahn explained Asian-American creators have a long way to go in Hollywood. While noting that projects such as Crazy Rich Asians and Parasite offered a portrayal of Asians on screen, Ahn emphasized the need for other roles in the entertainment industry that show Asian people as "three dimensional human beings that aren't all just psycho or stereotypes."
"You can't expect people to create roles for you if they don't know your experience," she continued, adding that it's important for actors to "create" their own "content" so they can have their "own voice."
Article continues below advertisement
Ahn wasn't the only one who spoke out against the episode. Last year, Jenna Fischer and Angela Kinsey, who play Pam and Angela in The Office, also criticized the episode, sharing that watching the episode years later made them "cringe."
Article continues below advertisement
On the actress' "Office Ladies" podcast, Fischer explained "the idea" behind the plot of the episode was that "Michael and Andy couldn't land the original waitresses that they'd been flirting with all night," but they "managed to get these two younger, kind of more naive waitresses to come back with them to the office," she said.
"I don't think so either," Fischer agreed.