NEWS
Sharon Osbourne Fights Back! 'The Talk' Host Slams Racism Allegations Against Her As 'Crap, All Crap'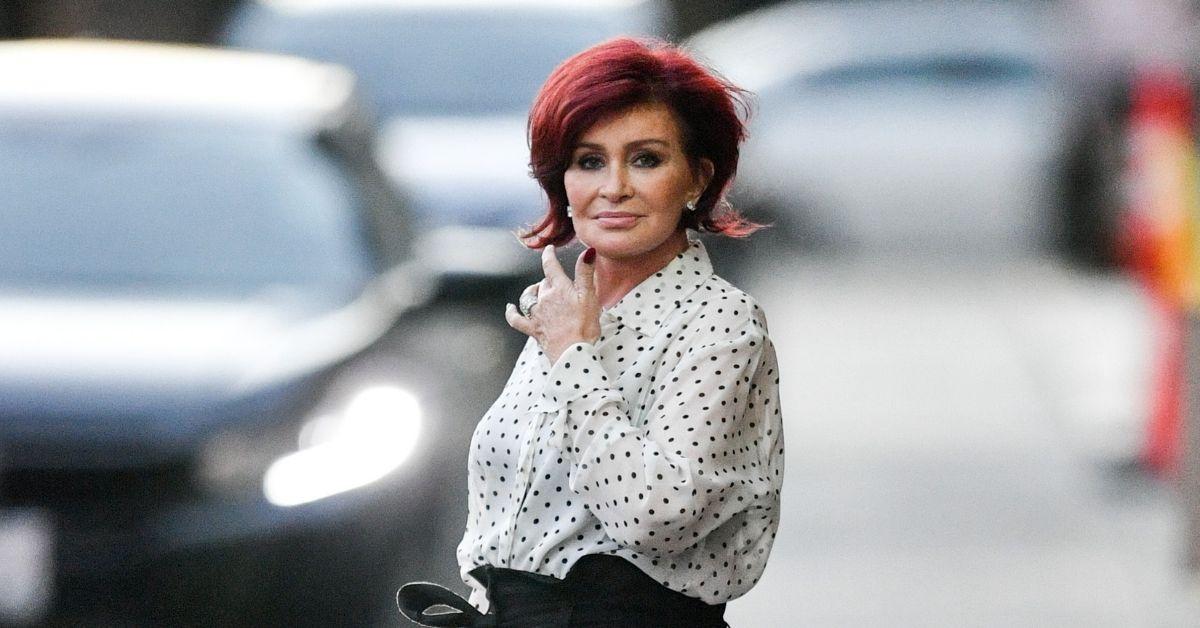 Article continues below advertisement
"Everyone's got an opinion or a story like the wonton story," the 68-year-old told the outlet on Wednesday, March 17, referring to recent claims made against her involving colleague Julie Chen. "It's like f**k off with your f**king wonton story. F**k off!"
Osbourne's denial comes after Yashar Ali published a report which alleged that the host called Chen a "wonton" with "slanty eyes."
"Of course, it's a pile on. People want to add fuel to the fire and it comes with the territory and that's fine," Osbourne said.
According to Ali, Osborne also allegedly called former co-host and executive producer Sara Gilbert, who is openly gay, a "p***y licker" and "fish eater."
Article continues below advertisement
Former host Holly Robinson Peete also came forward and said that Osbourne allegedly said she was "too ghetto." It was also alleged that Osbourne had lunch with Leah Remini and "tried to persuade [Remini] to join Osbourne in ousting Robinson Peete as a co-host."
According to Remini, Osbourne allegedly said that Peete "wasn't a good person, not to trust her and that we should find 'another Black person who is funny.'"
Article continues below advertisement
"Being accused of racism is no joke. Now they get their sweet revenge. I can't even address it because it's kids in a schoolyard. Coming out with stupid, childish comments, it's like really? That's all you've got?" Osbourne told the Mail.
When asked if she did, in fact, call Chen a "wonton," Osbourne said, "It's all crap. I don't want to go there with her. She makes her living out of outing people. It's got no real foundation. Allegations of calling a Chinese lady a wonton, it's like, 'Is that all you've got?'
"All these little people who want to come out with a story about [Morgan] or me from the 70s or 80s or whatever, it's like f**k you all. I couldn't care less. And I'm not going to defend myself. It's, like, oh, shut up — I'm too bloody busy."
However, Osbourne did admit in a recent interview that she feels like a "sacrificial lamb" and that her future on The Talk remains uncertain. There is a possibility of her getting the boot.
Article continues below advertisement
"It's fine. It hasn't happened yet but I'm sure it will," she explained. "If that's what they want to do, so be it. I'm a big girl. I lost my cool in there [on the show], I did. I totally lost it and came off so horribly defensive. I can only learn from that."
Meanwhile, CBS will continue their production hiatus into next week to "continue to review these issues."
"CBS is committed to a diverse, inclusive and respectful workplace across all of our productions," representatives for The Talk told PEOPLE. "We're also very mindful of the important concerns expressed and discussions taking place regarding events on The Talk. This includes a process where all voices are heard, claims are investigated and appropriate action is taken where necessary."