NEWS
'I Personally Don't Care Anymore': The Weeknd's 3 Grammys 'Mean Nothing' To Him After Surprising 2021 Snub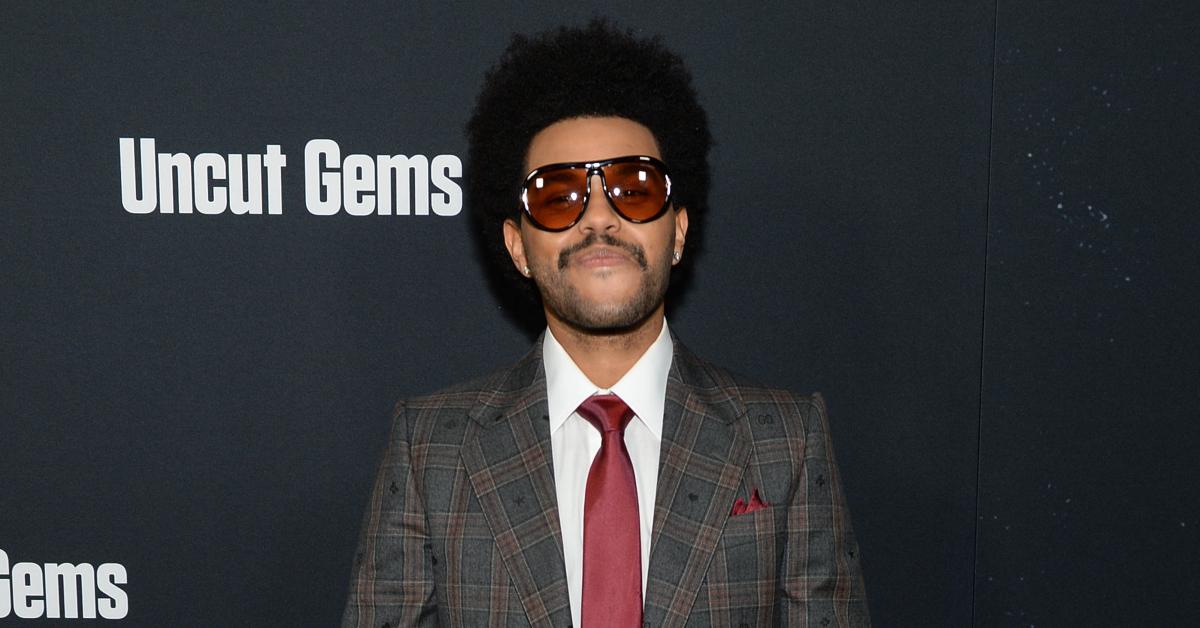 After he was snubbed by the 2021 Grammys, The Weeknd now thinks that his past wins "mean nothing" to him.
Article continues below advertisement
"Look, I personally don't care anymore," the 30-year-old said.
"It's not like, 'Oh, I want the Grammy!'" he explained. "It's just that this happened, and I'm down to get in front of the fire, as long as it never happens again.
"I suck at giving speeches anyways. Forget awards shows."
Article continues below advertisement
The Weeknd still maintains that he and his team "did everything right" and his acclaimed album After Hours should have been a contender.
"People told me I was going to get nominated. The world told me. Like, 'This is it; this is your year.' We were all very confused."
Article continues below advertisement
"The Grammys remain corrupt. You owe me, my fans and the industry transparency…" The Weeknd, whose real name is Abel Makkonen Tesfaye, tweeted at the time after he wasn't nominated.
Article continues below advertisement
"I use a sucker punch as an analogy. Because it just kind of hit me out of nowhere," The Weeknd explained after he learned the news. "I definitely felt … I felt things. I don't know if it was sadness or anger. I think it was just confusion. I just wanted answers. Like, 'What happened?'"
Article continues below advertisement
After the snub, his manager Wassim "Sal" Slaiby, called "a 911 staff meeting" to figure out what had gone wrong after the team submitted The Weeknd's music into six categories.
The Weeknd also noted that "the last 61 years of the Grammys, only 10 Black artists have won Album of the Year. I don't want to make this about me. That's just a fact."
Article continues below advertisement
"I was surprised and can empathize with what he's feeling. His music this year was excellent, and his contributions to the music community and broader world are worthy of everyone's admiration," Recording Academy chairman and interim president CEO Harvey Mason Jr. told at the time.
"It really just comes down to the voting body that decides. We have eight nomination slots to fill in [the 'Big Four' categories: Best Album, Song, Record and New Artist], five in others, and the voters vote for their favorites. It's really interesting, though," Mason Jr. explained to Variety.
"We look at it [the nomination process] every year and make tweaks and revisions to the process; we did it this year, last year, we'll do it next year. And I don't think this calls it into question, honestly. The process is there so we can continue to monitor excellence."
The Weeknd previously won one Grammy in 2017 for Starboy and two in 2015 for "Earned It" and Beauty Behind the Madness. The Weeknd's fourth studio album, After Hours, hit the top of the Billboard 200 albums chart after its March 2020 release.
Earlier this week, the artist announced that he will be releasing a greatest hits record titled The Highlights on February 5.
The Weeknd spoke with Billboard about his Grammys snub.