COUPLES
Tiger Woods & Ex-Wife Elin Nordegren 'Do A Great Job Co-Parenting' After Rachel Uchitel Affair Rocked Their Marriage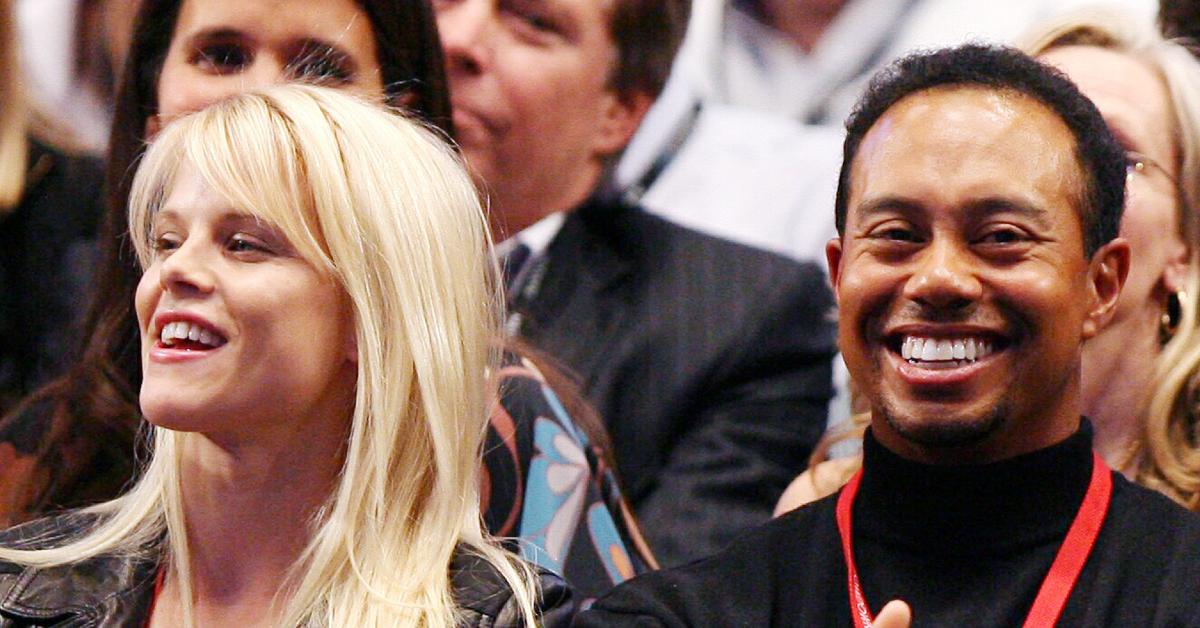 With more eyes on Tiger Woods and Elin Nordegren after the new HBO documentary dug up the athlete's infamous 2009 sex scandal, a source says the pair "do a great job co-parenting" following their 2010 split.
Article continues below advertisement
"Elin put her own feelings aside to make sure the kids have a great relationship with their dad," a source revealed about the former flames, who share son Charlie, 11, and daughter Sam, 13.
The pair split after allegations from women — most notably from Rachel Uchitel, who was featured in the HBO doc, Tiger — who said they had relations with Woods came to light.
Article continues below advertisement
"I know he was married, I knew he had responsibilities but he said I want you to fly to Orlando then I will come see you there," Uchitel said. "That was the first night I had sex with him and I remember thinking how am I ever going to be with a mere mortal again because so many people put him on such a pedestal and here he was in my bed, and he was my Tiger."
Article continues below advertisement
However, years after the scandal, Uchitel thinks that she deserves a second chance.
"He got to have a come back, let me have a come back. Let me be my own person," she said.
Article continues below advertisement
"I don't like to be branded as a mistress. I don't like to be branded as a homewrecker — that's not who I am. I'm a 45-year-old woman. I made one wrong turn 10 years ago … I didn't throw somebody down the stairs. I didn't kill someone. I made a mistake. Everybody makes mistakes," she stated.
In the first part of the documentary, viewers got to see how Woods' breakup with high school sweetheart Dina Gravell occurred.
"Dina, the reason for writing this letter is to inform you that my parents and myself never want to talk or hear from you again. Reflecting back over this relationship, I feel used and manipulated by you and your family," Woods wrote to Gravell. "I hope the rest of your life runs well for you. I know this is sudden and a surprise but it is, in my opinion, warranted. Sincerely, Tiger."
Article continues below advertisement
While Woods' career suffered during the cheating scandal, the athlete was back on his feet by the time he won the Masters Tournament in 2019.
Article continues below advertisement
Nordegren was even spotted with her ex when he played a tournament with Charlie at the two-day PNC Championship at the Ritz-Carlton Golf Club in Orlando, Fla.
"I don't think words can describe it. Just the fact that we were able to have this experience together, Charlie and I," Woods said afterward. "It's memories for a lifetime."
Charlie has already made a name for himself as a junior golfer, with his dad often stepping in as a caddy.
Woods is currently dating Erica Herman.
PEOPLE first reported the news about Woods and Nordegren getting along for their children.