TikTok Star Madilyn Bailey Admits She 'Was Terrified' During Her 'America's Got Talent' Audition, Says She Knew It 'Was A Risky Song Choice'
Article continues below advertisement
"I look like I am terrified, and to be fair, I was terrified," the 28-year-old exclusively tells OK! while talking about her new campaign with Cotton Incorporated, where she brought its famous jingle, "The Fabric of Our Lives," to a new generation. "I don't know why, but you attach audition to something and it makes it infinitely more terrifying and then you're on all day long. Then, you're just brought up on stage for the audition."
The blonde beauty decided to wow the judges by putting together a different kind of tune.
Article continues below advertisement
"No, it was honestly amazing. It was a great, great experience. I sang the song that I wrote using hate comments, which I knew was a risky song choice because it's not the main thing that I do. It doesn't really show my vocal range as an artist, but there are a lot of singers that are going to audition for the show, and I wanted something that differentiated me and showed personality. In the end, I think it started a really important conversation about online hate and online trolls and actually brought to the attention a couple of methods that maybe don't work," she says.
Article continues below advertisement
Article continues below advertisement
"Simon for example said, 'I don't read that rubbish,' and Heidi is like, 'I turn off my comments.' I am like, well those are cool things for people to do if they are not an influencer, they are not going online to connect with their peers, but that doesn't work for 95 percent of the population," she explains. "So, what I am proposing is something very different. It's reading [the comments], it's knowing what people are saying about you and actually letting it empower you instead. If you're making meaningful content, and you're putting it out there, it's going to attract haters, so when you see your first hater, you just know you're on the right track."
Though some of the comments "did get to me at first," Bailey has only thrived in her career since then.
Article continues below advertisement
"I am a human at the end of the day, and I actually do read my comments," she admits. "So, I didn't realize it was going to happen when I wrote this song, but now every time I see a hate comment, I am like, 'Well, I will just put it in my next song.' I was shocked with the response from the audience – like, 'Wow I can't believe people say that even about you.' So, if you can get over it, I know I can, and I think that just being vulnerable and really sharing the horrible insults that people throw around about me. I am able to laugh at my haters. I think we can all laugh at our haters a little bit."
Article continues below advertisement
Despite having a strong following, the songwriter wanted to reach more people when she appeared on the singing competition.
"I think one of the coolest parts about it is to see how much pride my audience is taking in it," she says. "They are so proud of me, and I am like, this is so sweet. For me, it's more about the opportunity to sing and to sing for as many people as I can. When 2020 happened, the world shut down, all of my tours got canceled, and I wasn't able to sing live in front of people for an entire year, and I was like, I don't want my last show to be the last show I ever play, I want to do as many as I can for as long my voice can handle it. So, I am just doing really stoked to be able to sing for America, sing for this platform and show America what I've got."
Article continues below advertisement
Now, the musician is ready for whatever comes her way.
Article continues below advertisement
"I am hoping I win," she shares. "I am very competitive. I am coming to win, but there are so many talented people on America's Got Talent, and there are so many incredible stories. So, it's actually just really cool to talk to the other contestants and be like, 'You're just as insane as I am!'"
Article continues below advertisement
In the meantime, Bailey has been busy writing music, as she recently teamed up with Cotton Incorporated to work on a new bop.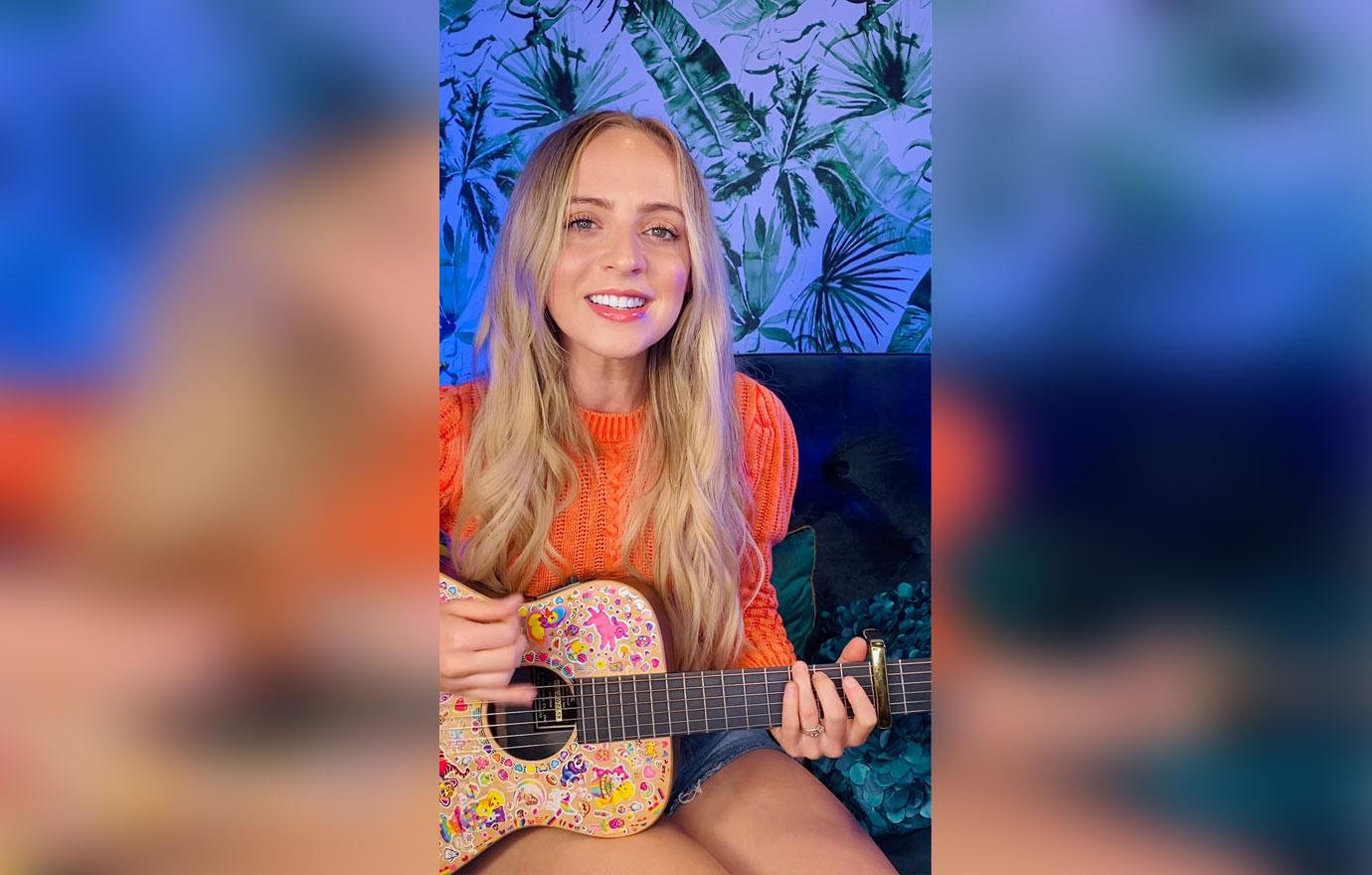 "I do this thing where I take comments from my YouTube channel and social media and turn them into songs, and when Cotton Incorporated approached me, and they were like, 'What if you took comments from TikTok, people shared stories about different clothing items and you turned them into songs?' I was like, 'This is absolutely perfect,'" she says of the collab. "I was just like, 'Wow I get to be now be added to the list of artists who have reinvented this jingle and brought it to a different generation of people, which is so exciting.'"
Article continues below advertisement
"It's just an extension of storytelling — songwriting is just storytelling, and so I was able to really get to know my audience on a very more personal intimate level because they were sharing these incredible stories about losing loved ones or when they wear a shirt, it reminds them of their brother and when they wear this sunflower dress, people call them sunshine — just like such cool, qualities about people that I didn't know before," she adds. "I am definitely inspired by these comments when I ask people for comments, I got so many! People love their clothes, and people love the stories that are attached to their clothes."