NEWS
Is That You, Tom Cruise? Fake Video Of The Actor Goes Viral, Bringing Artificial Intelligence Technology To A Scary New Level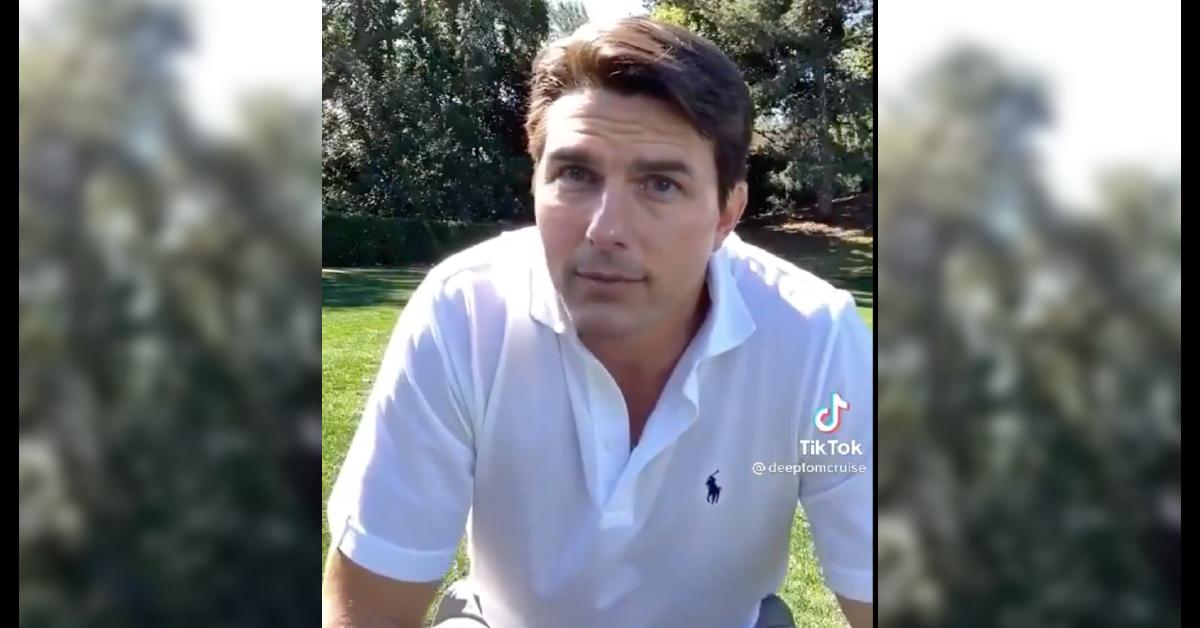 Article continues below advertisement
A series of videos of the Top Gun star have been viewed more than 11 million times on the now mysteriously private TikTok account @deeptomcruise — with experts deeming them the most alarmingly lifelike examples so far of the high-tech hoax.
'THIS IS MY LAST POST': TIKTOK STAR DAZHARIAA QUINT NOYES DEAD AT AGE 18, SHE HAD 'THOUGHTS OF SUICIDE'
The videos of the fake Cruise emerged last week, starting with one claiming to be the 58-year-old actor practicing his golf swing. "If you like what you're seeing, just wait 'til what's coming next," the fake Cruise says — with the clip ending in an incredibly lifelike impersonation of the actor's instantly recognizable laugh.
Article continues below advertisement
The deepfake videos are so realistic that they have frightened many on social media about what it could mean for safety. "We need to legally shut down a video that borrows more than a specific percentage of our features," one user tweeted. "This needs to be a GDPR and CCPA crime, identity theft and has to hit the platform failing to immediately delete it. Tom Cruise has a brand and he can sue for confusion thereof."
Article continues below advertisement
Rachel Tobac, the CEO of online security company SocialProof, tweeted that the videos proved we have reached a stage of almost "undetectable Deepfakes," adding that "just because you feel you can personally tell the difference between synthetic & authentic media, it doesn't mean we're good to go. It matters what the general public believes."
She continued: "Deepfakes will impact public trust, provide cover & plausible deniability for criminals/abusers caught on video or audio, and will be (and are) used to manipulate, humiliate, & hurt people," she said adding they had "real world safety, political etc impact for everyone."