NEWS
Tom Brady Admits He's Trying To 'Get To A Better Place' After Gisele Bündchen Divorce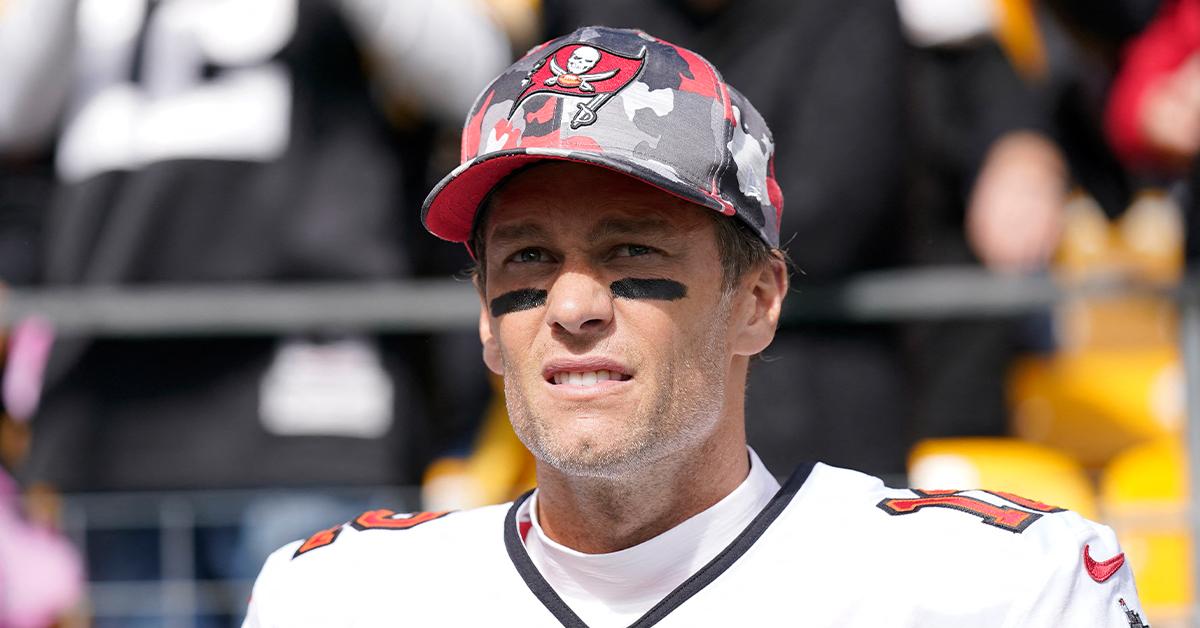 Tom Brady is trying to find himself again after his and Gisele Bündchen's divorce.
On the Monday, November 7, episode of his "Let's Go!" podcast, the Super Bowl pro opened up about adjusting his mindset thanks to some comments made by his daughter, Vivian, 9.
Article continues below advertisement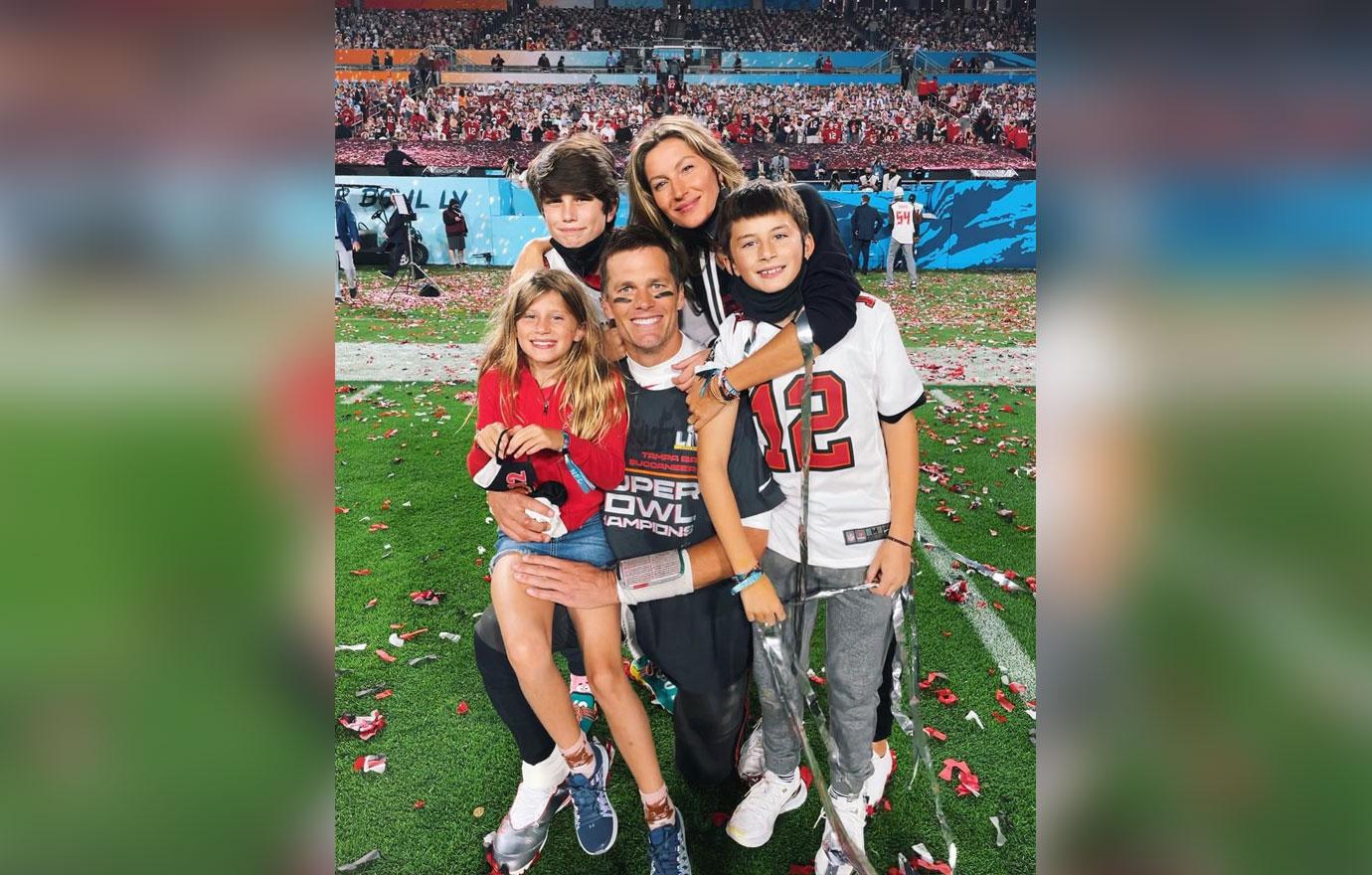 "My daughter always says, 'Daddy, you did not have a happy face out there.' And I'm trying! I wish I would have more awareness of what the scowl looks like, but I'm doing my best to try to get to a better place and better peace of mind," the Tampa Bay Buccaneers quarterback, 45, said.
INSIDE TOM BRADY & GISELE BÜNDCHEN'S AGREEMENT OVER CHILDREN & RESPECTIVE SCHEDULES
Gushing that his and his ex-wife's daughter is always "excited" to watch him play, Brady called her his "No. 1 cheerleader," adding: "I wouldn't have it any other way."
Brady is also the father of Benjamin, 12, whom he shares with Bündchen, and 15-year-old son Jack with ex Bridget Moynahan.
Article continues below advertisement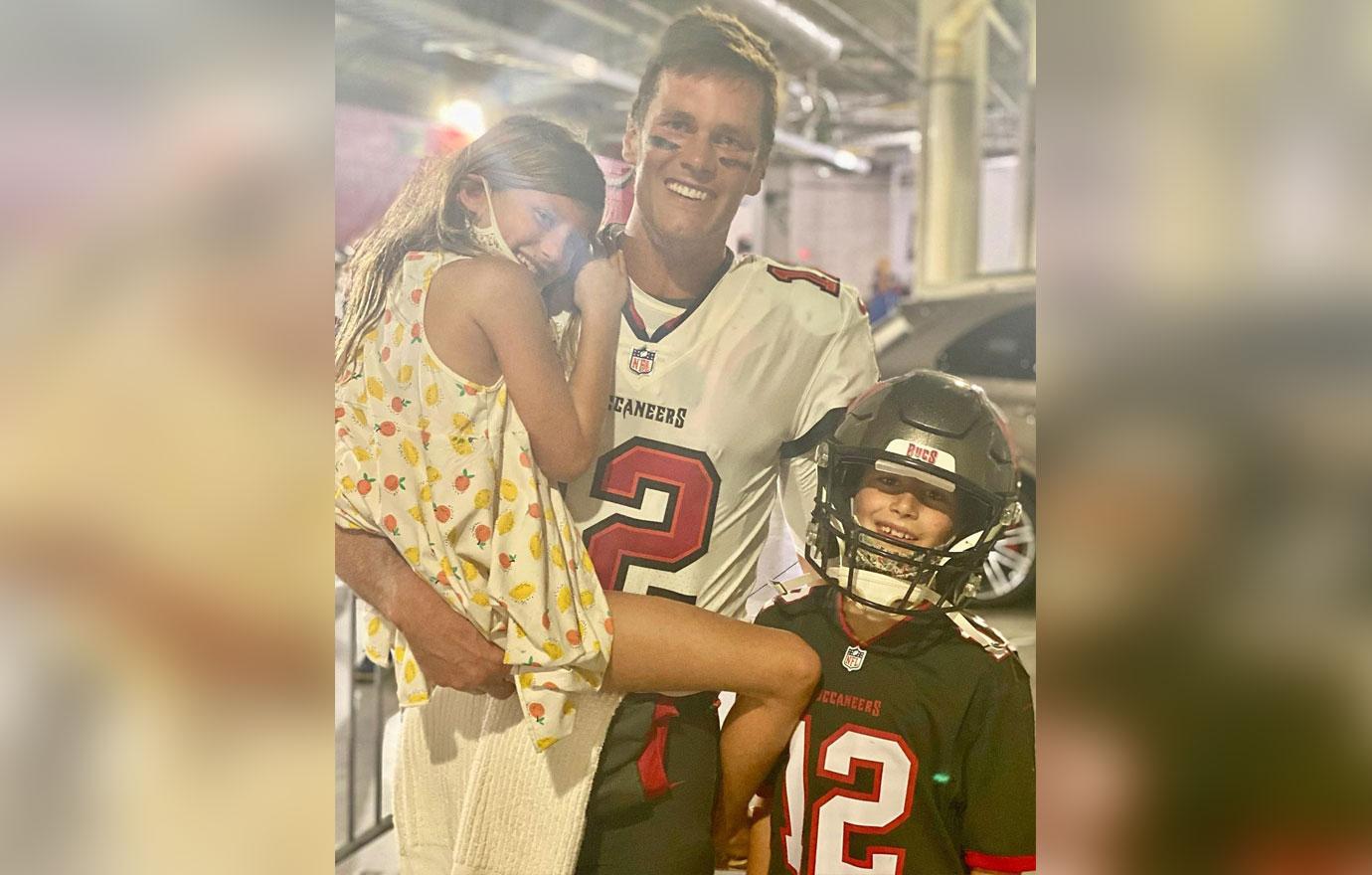 The father-of-three and Bündchen sparked rumors of a split in August after the athlete missed several days of training camp, with fuel being added to the fire when reports that the couple got in an "epic fight" made headlines shortly after.
As rumors continued to circulate — it was reported that the pair hired divorce lawyers, were living separately and were both spotted sans their wedding bands in recent months — the former power couple addressed the end of their union in late October.
Article continues below advertisement
Article continues below advertisement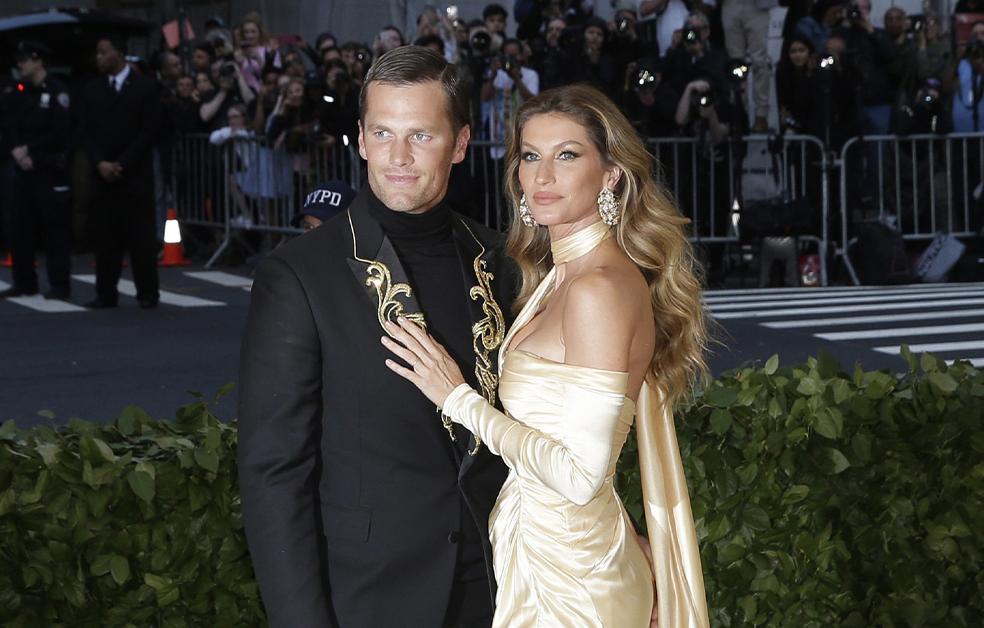 However, Bündchen seemingly had enough of asking her former husband "over and over" again to be more present for their children amid his return to the league earlier this year. It was rumored that the demise of their marriage may be credited to his decision to un-retire, as the brunette beauty reportedly gave him an ultimatum: His career or his family.
Since finalizing their divorce last month, Bündchen has been spotted living her best life in Costa Rica, where the family often vacationed and occupies a home, as she was photographed on Monday, November 7, smiling ear-to-ear while with her kiddos.
Page Six reported on Brady's recent podcast episode.