NEWS
'Mission Impossible' Crew 'Up In Arms' After Tom Cruise Film Moves Production To The Middle East, 'Morale Is Really Down'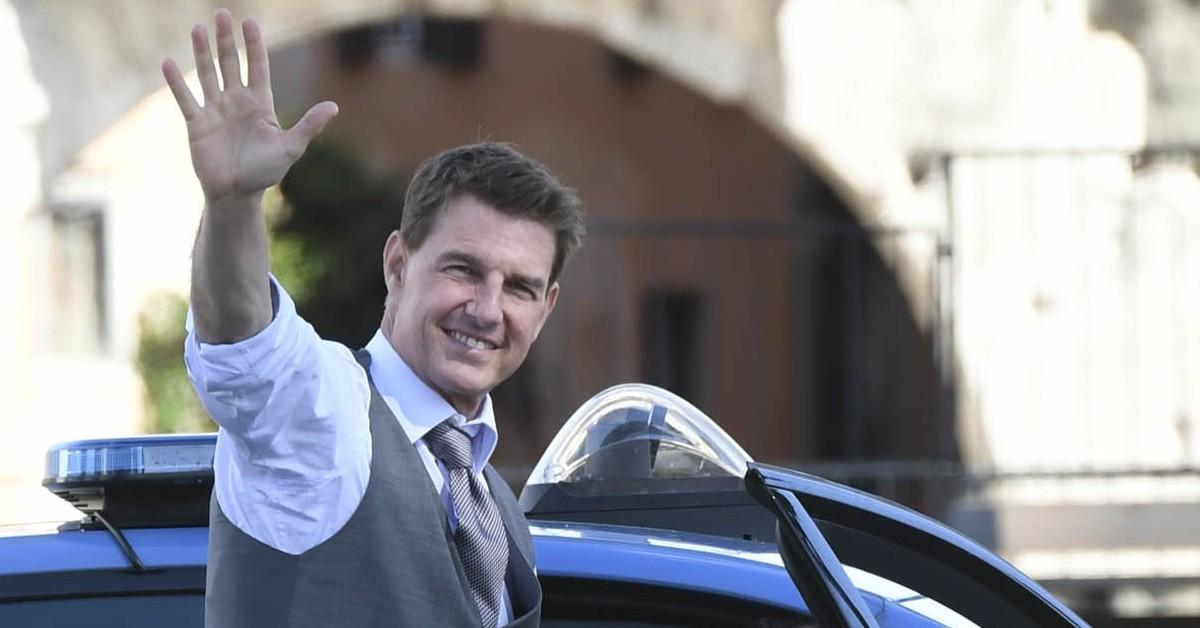 Tom Cruise is in hot water yet again amid claims that his film crew for the upcoming Mission Impossible installment is furious by the abrupt change to switch filming locations from the U.K. to the Middle East. 
Sources claim that many people who've been working on the motion picture since 2019 are upset about the move as they hadn't been informed on when they'll get to return home, having already spent several months away from their loved ones due to the strict traveling regulations. 
Article continues below advertisement
The UAE has also added the U.K. to their "red list," which consequently means that Cruise's team would have had to self-isolate for 10 days, while hotel quarantines are also said to be coming into force in the coming weeks. 
"Sadly that has come at a price after the UK shut its borders, and now many of the production team – ­especially the more junior staff who aren't on big ­salaries – are up in arms and just want to go home," a source told The Sun.
Article continues below advertisement
One crew member told the publication that Cruise is determined to finish the film under any circumstances — even if it meant increasing production costs by moving the film crew to another country just so that they wrap the movie in time. 
"It feels like everything is against us at the moment and morale is really down. A lot of us would love to cut our losses and leave things for a while, then pick up when we can."
TOM CRUISE'S DAUGHTER BELLA IS SO PRIVATE SHE ONLY HAS 5 IG PICS OF HERSELF — SEE THEM HERE
"But Tom is completely obsessed with finishing and nothing will stop him. He's the most determined person. It's impressive, but a nightmare."
It's also been revealed that the film crew has been shooting two movies back to back. Mission Impossible 7, which is to enter theaters in November, is being filmed at the same time as the eighth installment, out November 2022.
Article continues below advertisement
Back in December, Cruise flew into a rage after seeing two of his crew members standing too close to one another at a computer screen, leading him to unleash a swear-filled rant on his team for failing to follow COVID regulations on set. 
"If I see you do it again, you're f***ing gone. And if anyone in this crew does it, that's it — and you too and you too. And you, don't you ever f***ing do it again."