EXCLUSIVE
Tom Schwartz & Tom Sandoval Give Update On Relationship With 'Mentor' Lisa Vanderpump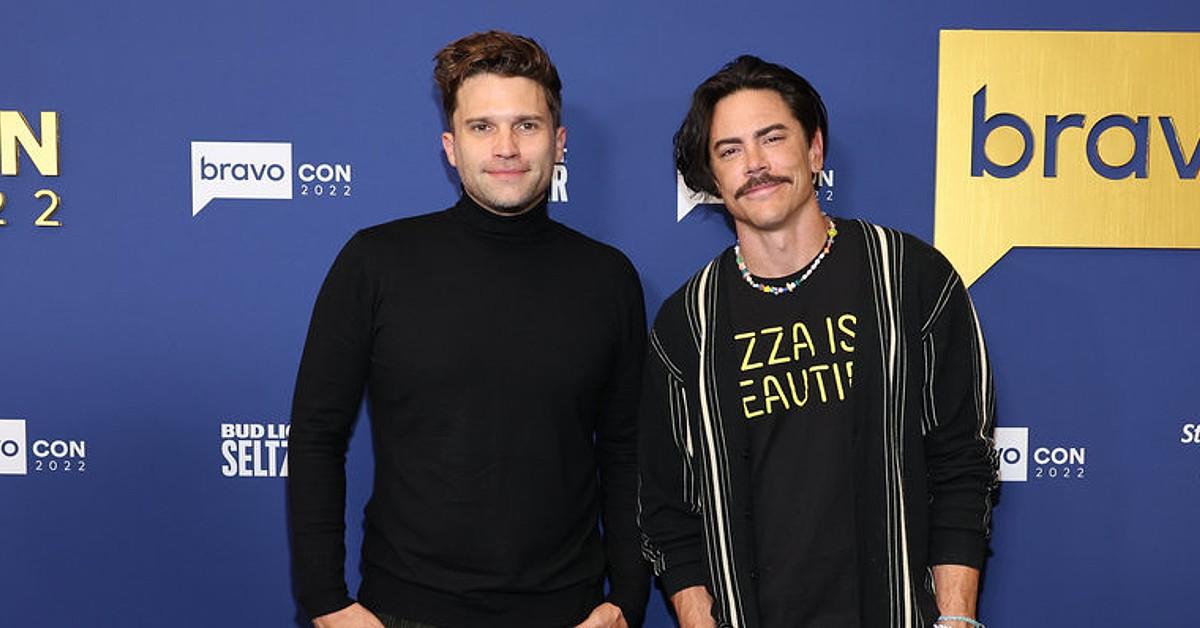 Article continues below advertisement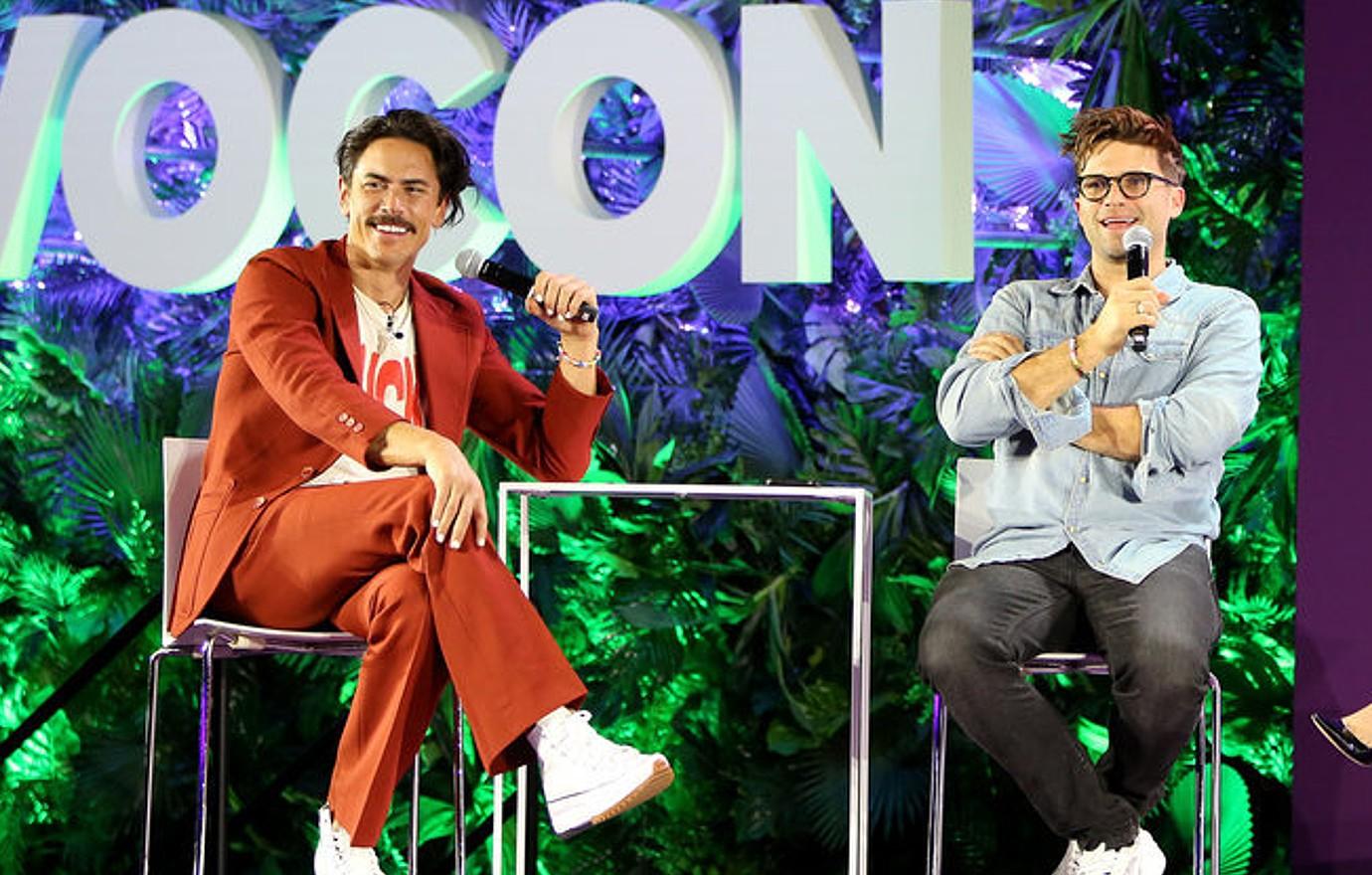 Article continues below advertisement
"The place looks great and I'm really excited about the cocktails," the Tom Sandoval & The Most Extras frontman said of their latest business venture, which opened to the public on November 2. "The menu is finally coming together after we've had to rework it a few times."
The dynamic duo faced a bit of adversity with getting their new lounge staffed after the COVID-19 pandemic left the restaurant industry looking for workers. "It's tough now, coming out of the pandemic and so surprising," Sandoval explained.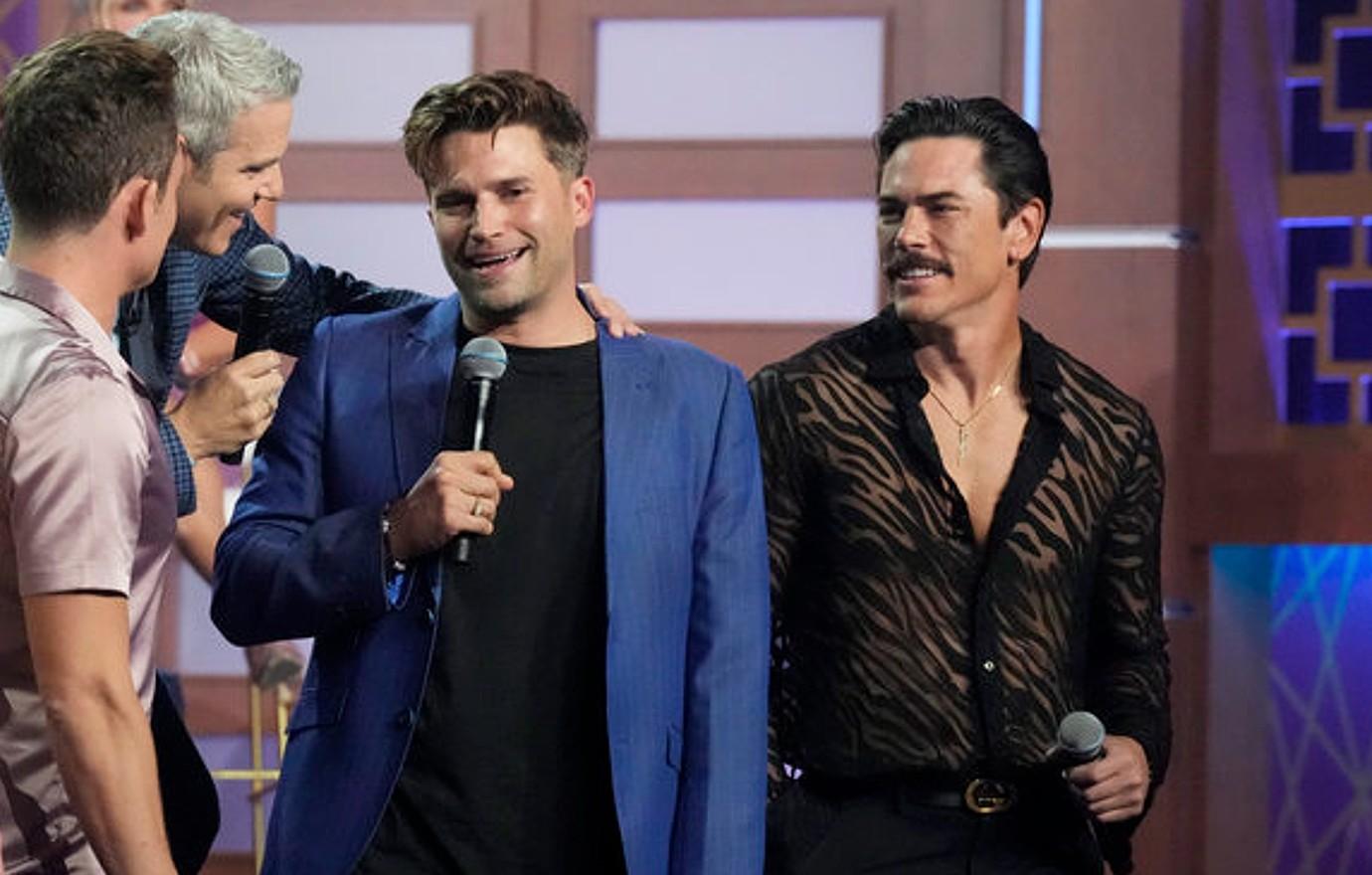 Article continues below advertisement
"It's a thing you didn't know that you didn't know — and that was how hard it is to get together a back of the house staff," the musician revealed about the steps to opening. "It's been really hard and honestly really slowed us up in the process."
For newly single Schwartz, who split from wife and costar Katie Maloney in March, in the end the struggle is worth the reward. "Just seeing the sign light up for the first time, that was awesome," the former model said. "After all the hard work we put into that place, all the money. It's a total vibe there."
ANDY COHEN FEELS BRAVOCON BRINGS FANS 'TOGETHER' DESPITE DIVISIVE SOCIAL MEDIA ATMOSPHERE
Article continues below advertisement
Schwartz and Sandoval contribute a large part of their success in the industry to Vanderpump and her husband, whom they also collaborated on their bar TomTom with.
"[Our relationship] is stronger than ever," Schwartz gushed. "I have such a great love and appreciation for Lisa and Ken. Everything they've accomplished, what they do for dogs and everything. They're incredible human beings."
"They're great mentors and they're so loving," Sandoval spilled, before Schwartz noted of their former bosses, "I feel like we're not only business partners, we're close friends now too."