NEWS
Tori Spelling Offers 'Not Great' Update On Daughter Stella's Health After Second Trip To ER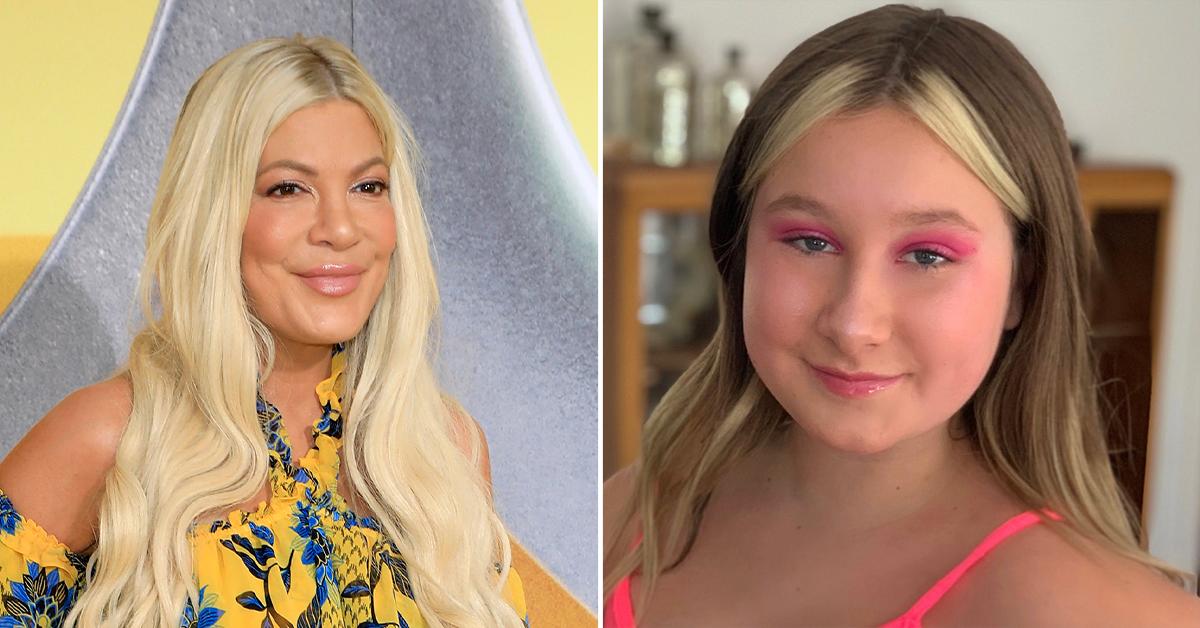 Tori Spelling offered a not-so great update on how her daughter Stella is doing after suffering a "terrifying" health scare earlier this month.
During the Beverly Hills, 90210 star's Thursday, January 19, appearance on "Jeff Lewis Live," the actress shared more about what exactly happened with her 14-year-old daughter after she was diagnosed with hemiplegic migraines — a "condition that affects one side of the body," as Tori explained in a previous Instagram post.
Article continues below advertisement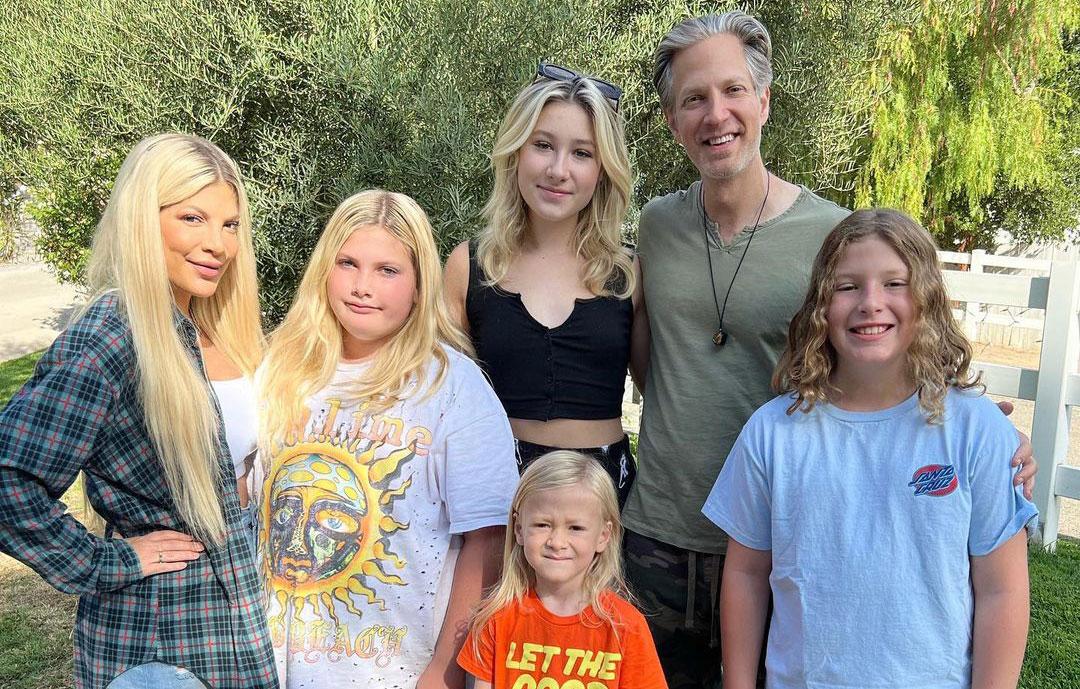 Article continues below advertisement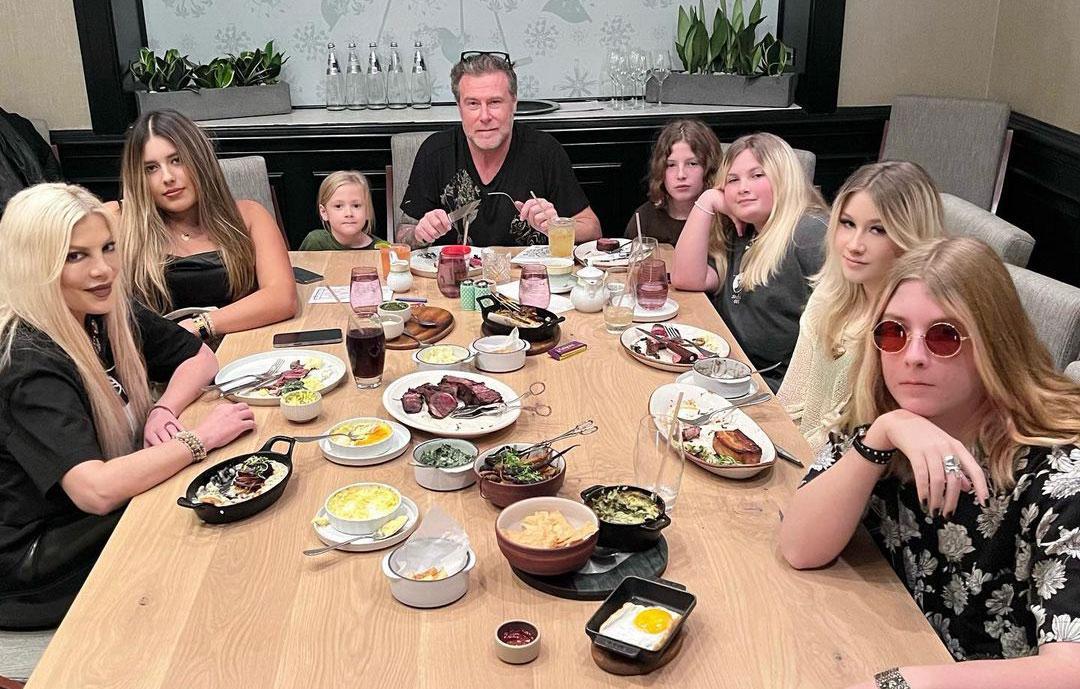 It took two trips to the ER for Stella to get her true diagnosis, with her having to go back after her migraine returned. And despite being given a diagnosis, she's still not out of the woods.
"She's still dizzy. She's nauseous," the Scary Move 2 star continued during her appearance. "The migraine broke. They broke it each time she went to the ER."
Tori shared that she and Dean McDermott are taking their youngster to see a neurologist at Children's Hospital in Los Angeles, adding that they learned the condition is hereditary — but didn't come from her side of the family.
Article continues below advertisement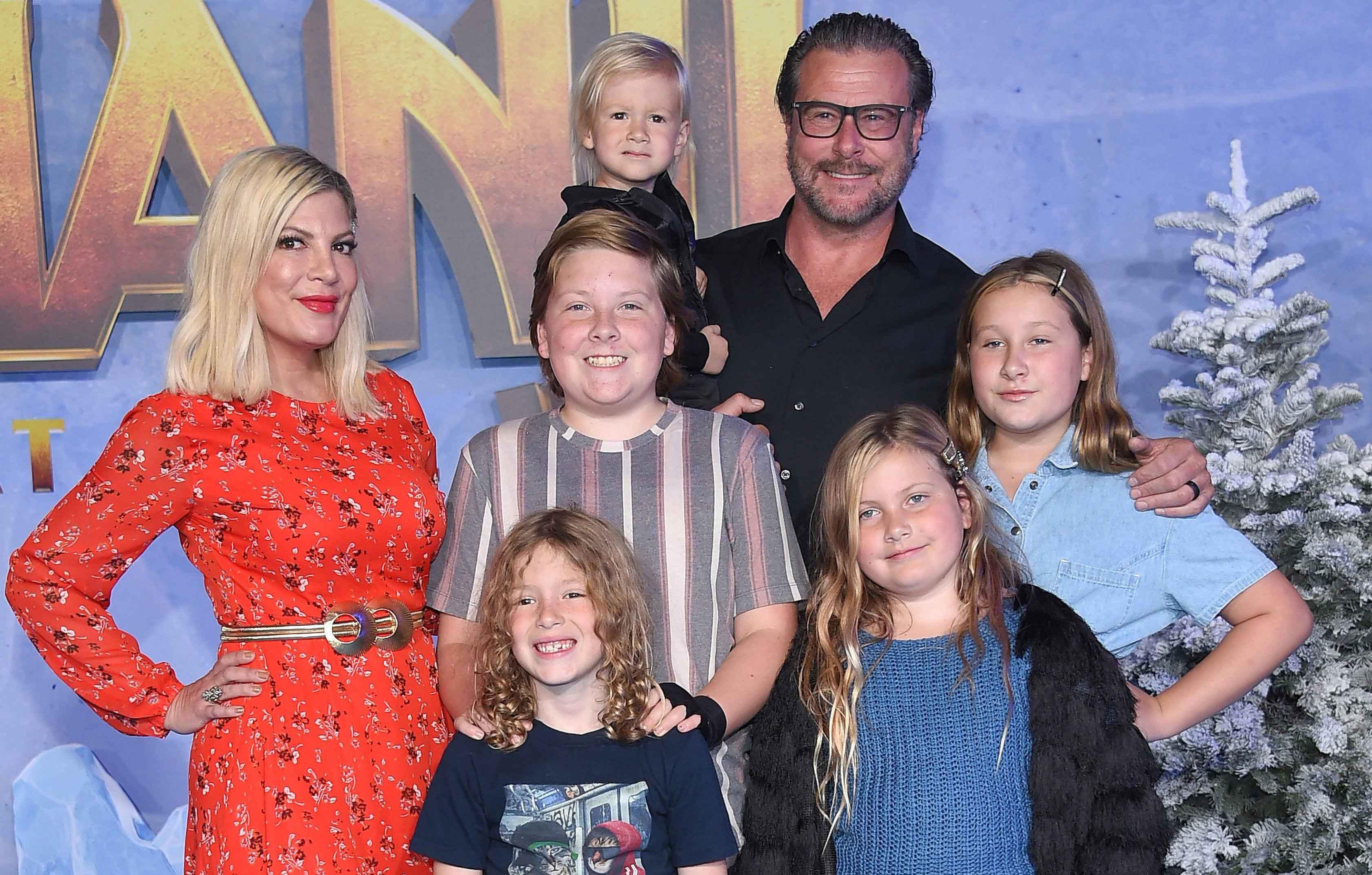 "I found that it runs in Dean's family," she spilled with a laugh, "More things to blame him with."
TORI SPELLING & DEAN MCDERMOTT INDULGE IN 'FAMILY FEAST' WITH ALL OF THEIR CHILDREN AFTER REPAIRING BROKEN MARRIAGE
Tori — who also shares Liam, 15, Hattie, 11, Finn, 10, and Beau, 5, with her husband — revealed Stella was taken to the hospital in an Instagram upload on January 11, showing her laying in a hospital bed with wires hooked up to her. "The hits just keep coming," Tori wrote alongside the photo, not disclosing at the time what exactly was wrong with her offspring.
Article continues below advertisement
Days later, Tori shared Stella's diagnosis with her more than 1.6 million Instagram followers, explaining: "Signs of a Hemiplegic Migraine attack are similar to what would be presented in a stroke." Some of the symptoms include, "sudden severe headache on one side of the brain, weakness, and numbness on one half of the body."