EXCLUSIVE
'She's Become A Virtual Hermit': Scientologist Kirstie Alley 'Has No Plans To Return To Hollywood,' Dishes Source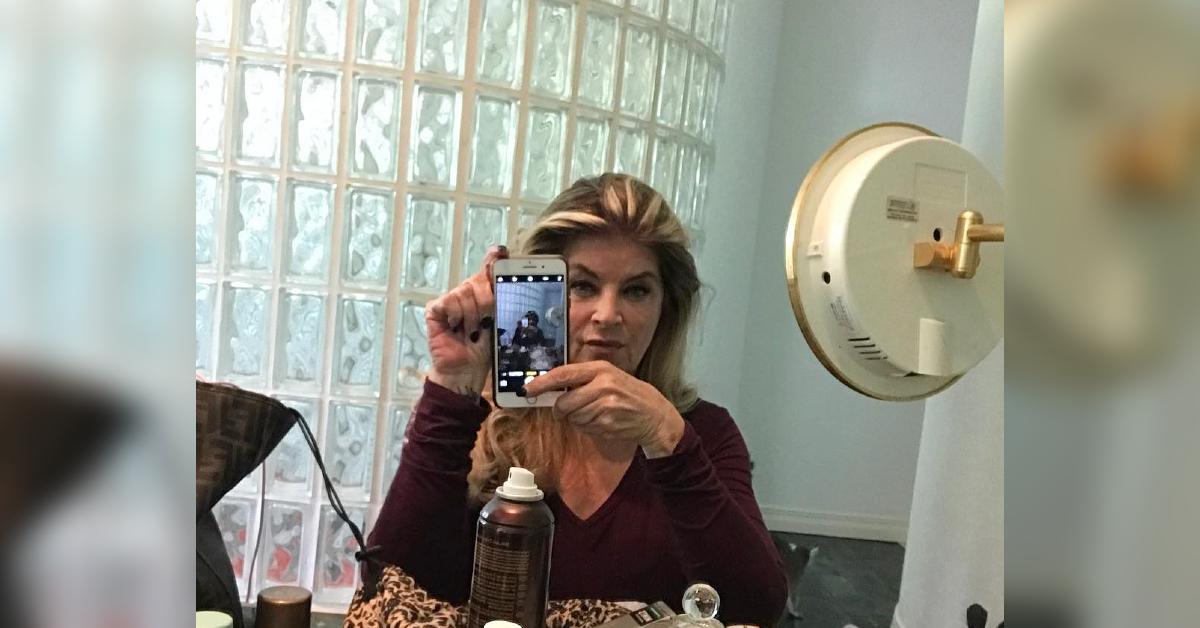 On July 7, Kirstie Alley stepped out for a makeup-free grocery run near her waterfront home — a fairly regular occurrence for most celebs, but a shocking change of pace for the famously reclusive actress.
Article continues below advertisement
Alley, 70, has been a veritable shut-in for three years and counting in Clearwater, Fla. — her adopted hometown since 1979 and the base of Scientology, her controversial religion of choice — and has deliberately kept herself far outside the public eye.
In April, Alley sold her Los Feliz home of more than 20 years. "She's done with L.A.," says a source. "She's happily disappeared into a quiet life in Clearwater, where she can also be more open about her beliefs.
Article continues below advertisement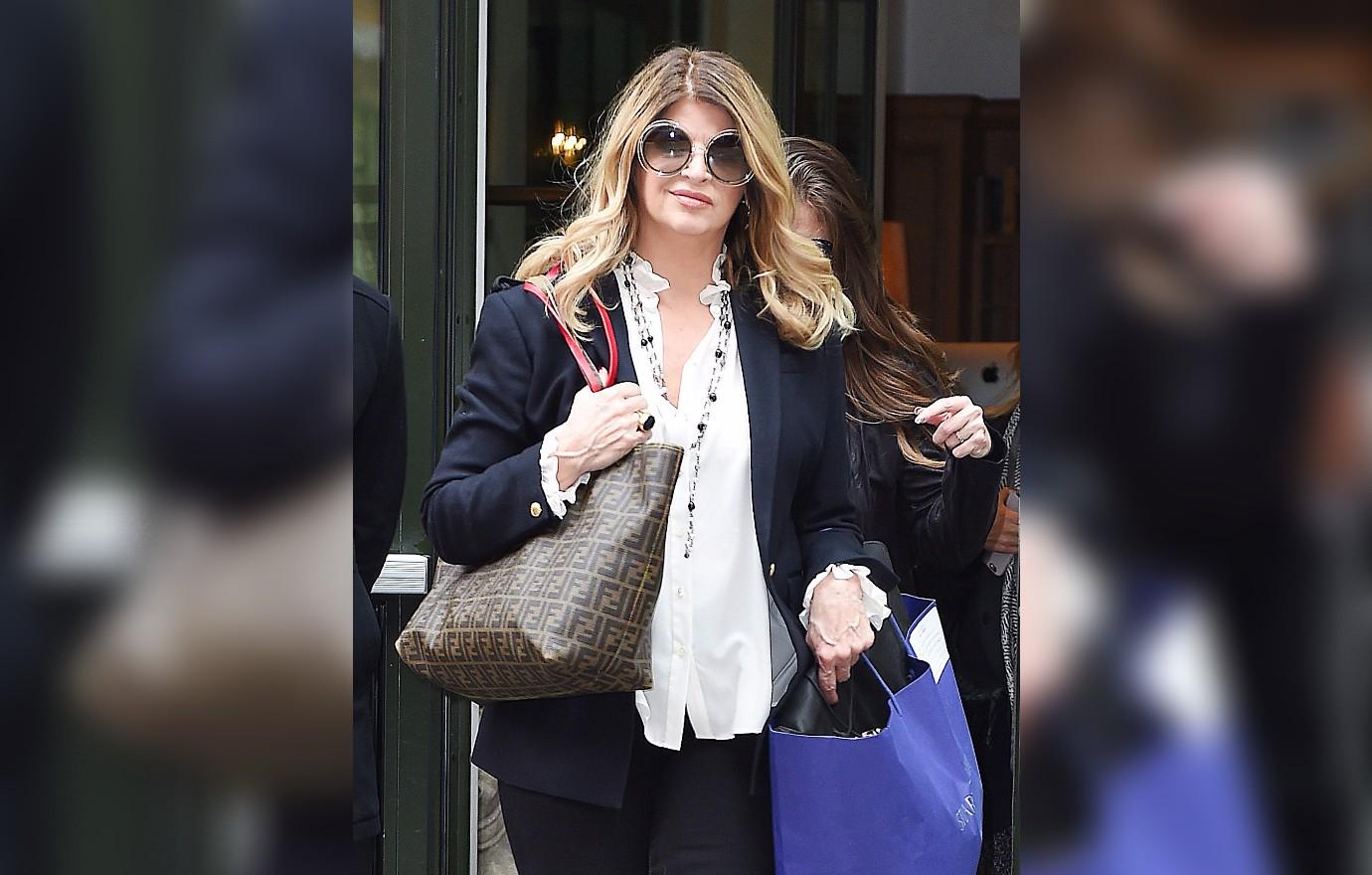 Article continues below advertisement
Now, OK! insiders are sharing a glimpse inside her bizarre, insular world and insist that her recent errand — followed by a lunch date with her grandchildren and son William, 28, (from her former marriage to Parker Stevenson, with whom she also shares daughter Lillie, 27) — doesn't portend a return to the spotlight.
"Kirstie hasn't worked in over a year, and she's fine with that," says an insider. "She has no plans on returning to Hollywood."
Article continues below advertisement
While the Emmy-winning actress has made a point of staying hidden, she's hardly kept quiet. On July 2, she sparked internet ire with a Twitter rant that claimed an "open-minded" society would lead to an acceptance of pedophilia and clapped back at the followers who challenged her.
She's angered fans with her stance on the #MeToo movement, has been vocal on politically polarizing topics and starkly implied that an increase in national gun violence was due to the use of psychiatric drugs, which are banned in Scientology.
Article continues below advertisement
Alley's dogged devotion to the church has made her an outspoken supporter of every aspect of the shadowy, much-critiqued institution, and has also fueled some nasty public rifts.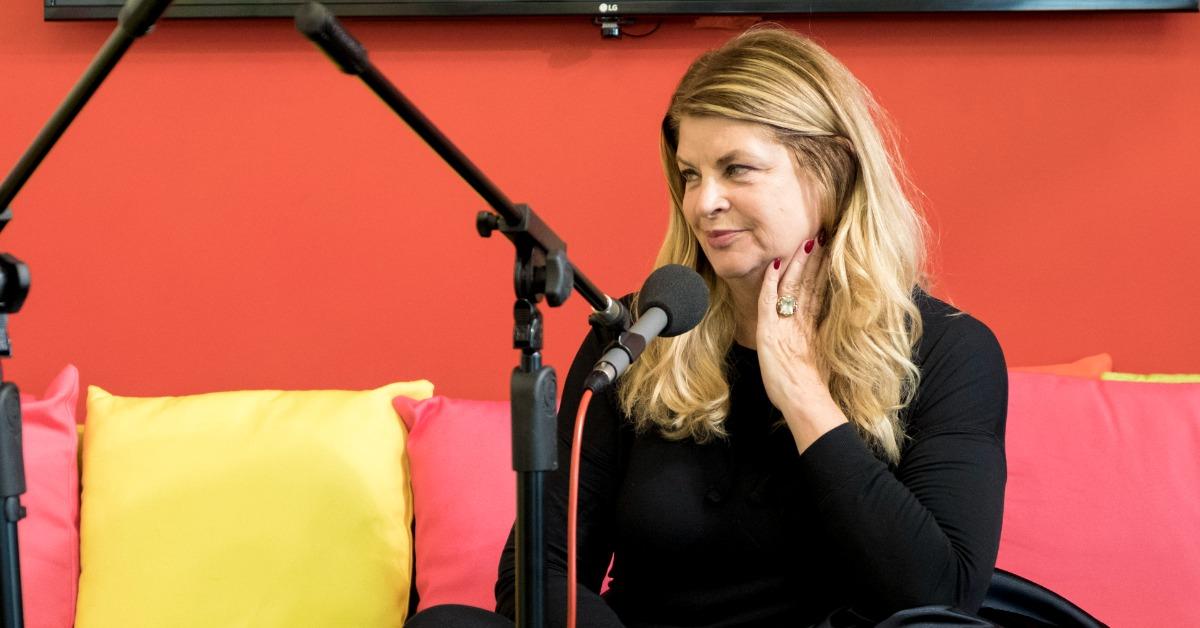 Article continues below advertisement
She blasted Leah Remini, a former Scientologist and church critic, as a "bigot" and blocked her on Twitter; and unceremoniously ditched her friendship with Maksim Chmerkovskiy, her partner from season 12 of Dancing With the Stars, because of his bond with Remini.
Article continues below advertisement
"It's sad that we've gone through so much together," Chmerkovskiy said, "and this is where we're at now."
She's also reportedly never clicked with Scientology's poster boy, Tom Cruise. A source says Alley's outspoken personality can even be tough for fellow Scientologists to handle. Remini's claimed that she heard the church's golden boy, Cruise, "didn't like" the actress.
Article continues below advertisement
She's also engaged in multiple Twitter feuds with celebrities and strangers alike. Outspoken Alley has had her fair share of celebrity beefs that include Joy Behar, George Lopez, and Perez Hilton in addition to her falling out with Chmerkovskiy.
The insider claims that Alley's various beefs have only driven her deeper into her secluded life in Florida, where she reportedly maintains few friends, has no love interests and shares her home with a menagerie of critters. As a self-described "animal lunatic," Kirstie has owned 14 lemurs and lives with a squirrel and a duck.
Article continues below advertisement
"Kirstie insists she doesn't need a man to be happy — she jokes that her pets bring her all the joy and company she needs," spills the insider.
Article continues below advertisement
The star knows she's accumulated a lot of enemies for saying what she thinks. "It's hard to be ganged up on," adds the insider. But her attitude's become, 'People suck,' and it's been less stressful going about her life solo."
(A representative said: "Ms. Alley leads a balanced, fulfilling, healthy and productive life [and] has an active social life, many friends and a close relationship with her children and grandchildren.")
Article continues below advertisement
Kirstie also grew tired of being hassled about her fluctuating weight, a lifelong struggle, as well as defending her strict adherence to Scientology amid its myriad controversies. "She became a virtual hermit," says the source, "because she wanted to get away from people hounding her about her figure and religion."
Since stepping away from the Tinseltown glare, the actress is "more accepting of herself,"says the insider. "She's done with the yo-yo dieting and torturing herself. Once she threw out the scale, the pressure was off."
Article continues below advertisement
Though she's shown up on screen in recent years, the Cheers alum hasn't had a regular starring role since 2016's Scream Queens — and isn't the least bit bothered by her waning career.
"She rubbed a lot of her Hollywood peers the wrong way and she doesn't care," says the insider, adding that she's enjoying her low-key life outside the limelight.
Article continues below advertisement
"Kirstie's confident now and doesn't bother wearing makeup or coloring her hair. She's spending time with her grandkids, who are a real kick to be around, and she's happy just hanging out in Clearwater with family," continues the insider. "Kirstie doesn't tend to socialize much. She sticks to her family, and that's about it," a source says.
"She's still feisty as hell, but she's found calm and peace in her life."
From the way Alley lives now, "it's hard to imagine there was a time when she was one of the biggest names in showbiz," says a source.