NEWS
Kirstie Alley 'Tries To Discredit' Former Scientologist Leah Remini—Feud Details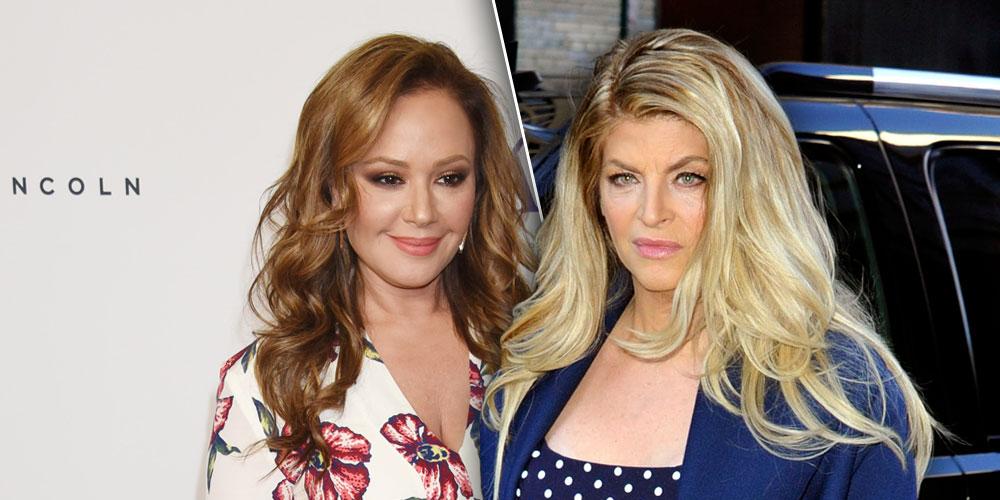 Article continues below advertisement
In November, the Cheers alum, 69, answered some questions about the religious movement, and she couldn't help but bring Remini, 50, into the mix.
SCIENTOLOGY SAVIOR? 5 TIMES KIRSTIE ALLEY HAS DEFENDED THE CONTROVERSIAL CHURCH
"How do you feel about the claims Leah Remini had about Shelly Miscavige? I watched a few documentaries, so I am no expert, but I have definitely thought a lot about Shelly since hearing of her disappearance in 2007. Is she OK?" one Twitter user asked, referring to when Remini filed a missing-person report about Scientology leader David Miscavige's missing wife, Shelly, in 2013.
"This was done as a PR stunt to promote a book and show for LR," Alley replied. "To my knowledge, it took less than 2 hours to find SM alive and well. This was in 2013 yet wasn't broadly publicly acknowledged by LR or her crew or the press. It was not done out of real concern."
In 2013, The Underground Bunker broke the news that the King of Queens actress was no longer part of the Church of Scientology. "No one is going to tell me how I need to think, no one is going to tell me who I can, and cannot, talk to," she said at the time.
Article continues below advertisement
Over the years, Alley has called Remini out. "When you are generalizing, and when your goal is to malign ... when you decide to blanket statement, 'Scientology is evil,' you are my enemy," Alley explained. "She's a bigot. If someone was out there attacking your religion, would they be your friend? They wouldn't be mine ... I just won't have people in my life that are bigots."