NEWS
White House Press Secretary Karine Jean-Pierre Trolled For Not Knowing Who One Direction Is: 'She's So Aware'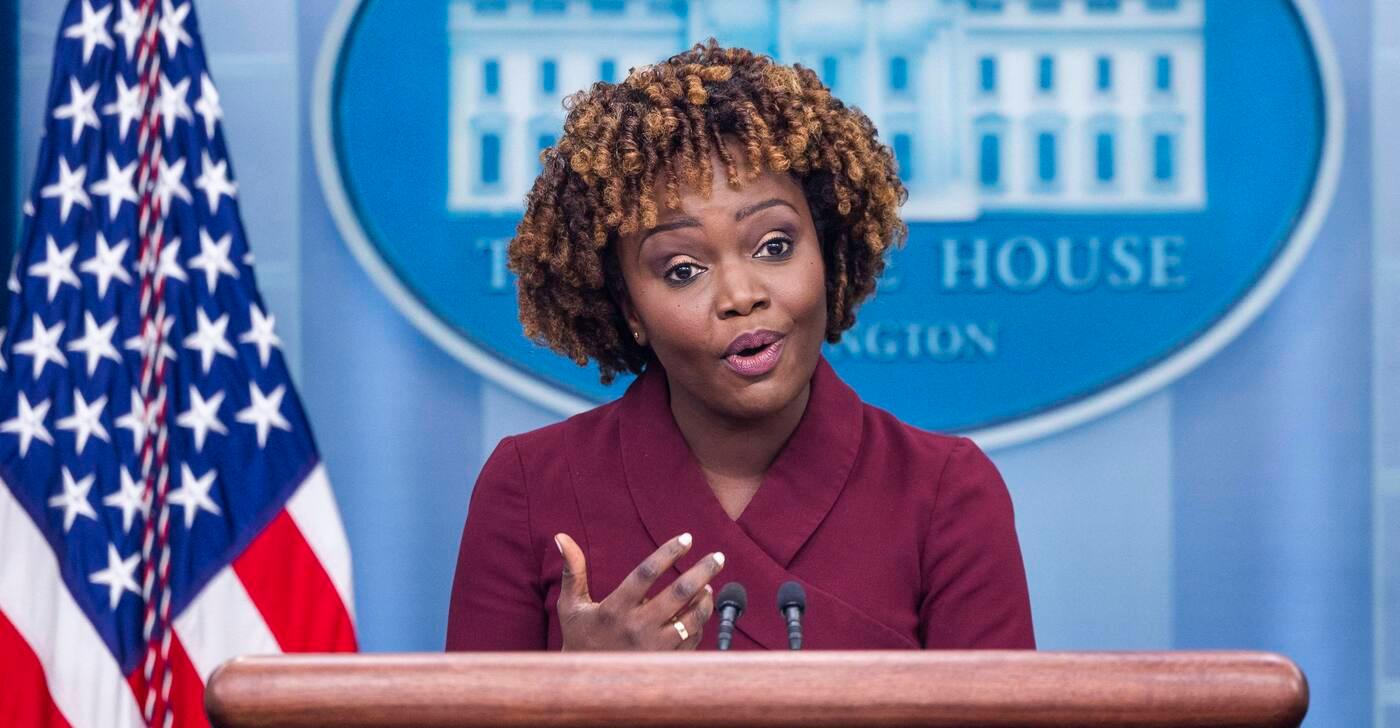 What!? White House press secretary Karine Jean-Pierre was trolled when she confessed she doesn't know the famous boy band One Direction.
On Thursday, March 16, the 48-year-old spoke about how Niall Horan will be performing at the White House for St. Patrick's Day, but she couldn't even pronounce his name correctly.
Article continues below advertisement
"Niall is a multi-platinum-selling singer/songwriter who has toured the globe, including with One Direction," she said. "Gonna keep my comments to myself on One Direction, I don't know who they are. I'm sorry. Many of you, I'm sure, do."
Jean-Pierre made sure to say that a "few members of my team are truly excited about that."
She also took to social media to share the announcement with others.
"It doesn't get better than this!" Jean-Pierre wrote on Twitter. "I think I speak for all the music lovers in the Biden-Harris Administration when I say we cannot wait to welcome @NiallOfficial to the White House tomorrow for a special performance to celebrate St. Patrick's Day! 🍀"
Article continues below advertisement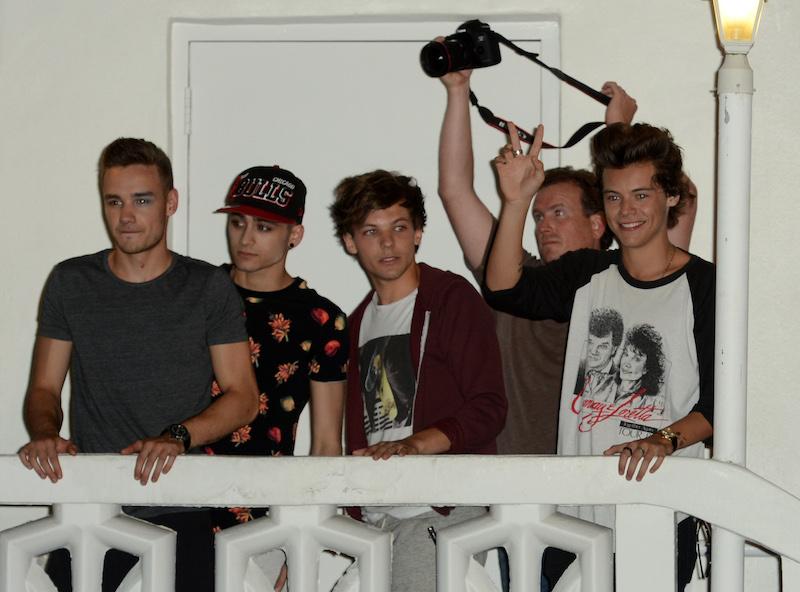 But people were blown away when they learned she isn't up to date with pop culture.
One person quipped, "She's so aware," while another surmised, "She only listens to circus music."
A third person said, "She's going to keep her comments to herself and then goes on to comment?"
Article continues below advertisement
This is hardly the first time Jean-Pierre has been in the spotlight for her press conferences. As OK! previously reported, she was recently mocked for not explaining things well during a recent interview when she was asked about President Joe Biden's current border policy.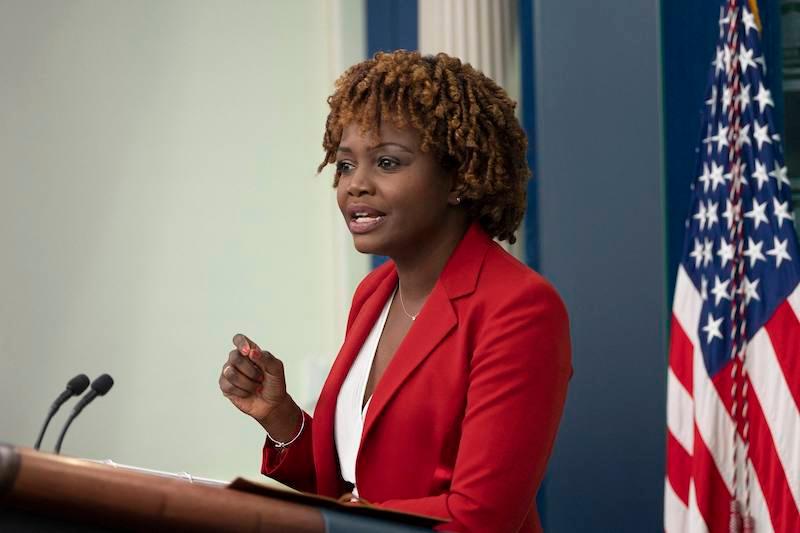 Article continues below advertisement
While speaking with Chris Hayes, the host asked Jean-Pierre if Biden is considering "reintroducing the practice of family detention," which would target families trying to illegally enter the U.S. at the border.
But Jean-Pierre couldn't give a straight answer.
"What we're going to promise is that we're going to do this," she said. "We're going to move forward with a, with this kind of system, this immigration system, that has been gutted, really truly gutted, by the last administration."
"We're gonna move forward and do it in a humane way," she continued. "We're gonna do it in a safe way. And we're going to do it in the way that moves us forward. And so what we have been seeing, what we have been dealing with, again, is trying to fix the damage that the last administration did. What we have done is we have opened the path to – we have opened the path to make sure that people have a way to get, to come through and to do it in a legal pathway."
Article continues below advertisement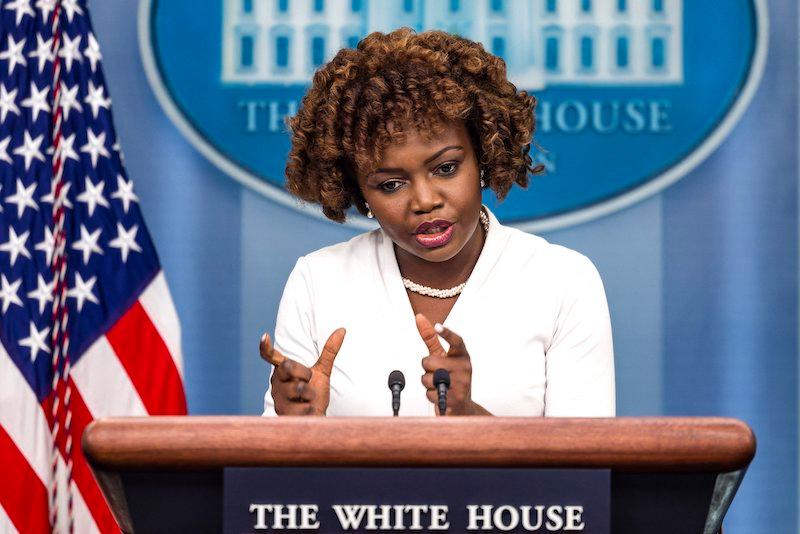 Article continues below advertisement
Never miss a story — sign up for the OK! newsletter to stay up-to-date on the best of what OK! has to offer. It's gossip too good to wait for!
After the remarks were live, people weighed in on the ordeal.
"I transcribed her answer and it's a complete word salad," one person said, while another added, "Word salad. More words. Talking."
"Emptier words have never been spoken by anybody not named Kamala Harris," another said, referring to how Harris also doesn't always make sense when speaking.