NEWS
Tucker Carlson Admits He 'Passionately' Hates Donald Trump In Private Text Message To Colleague, Court Filing Reveals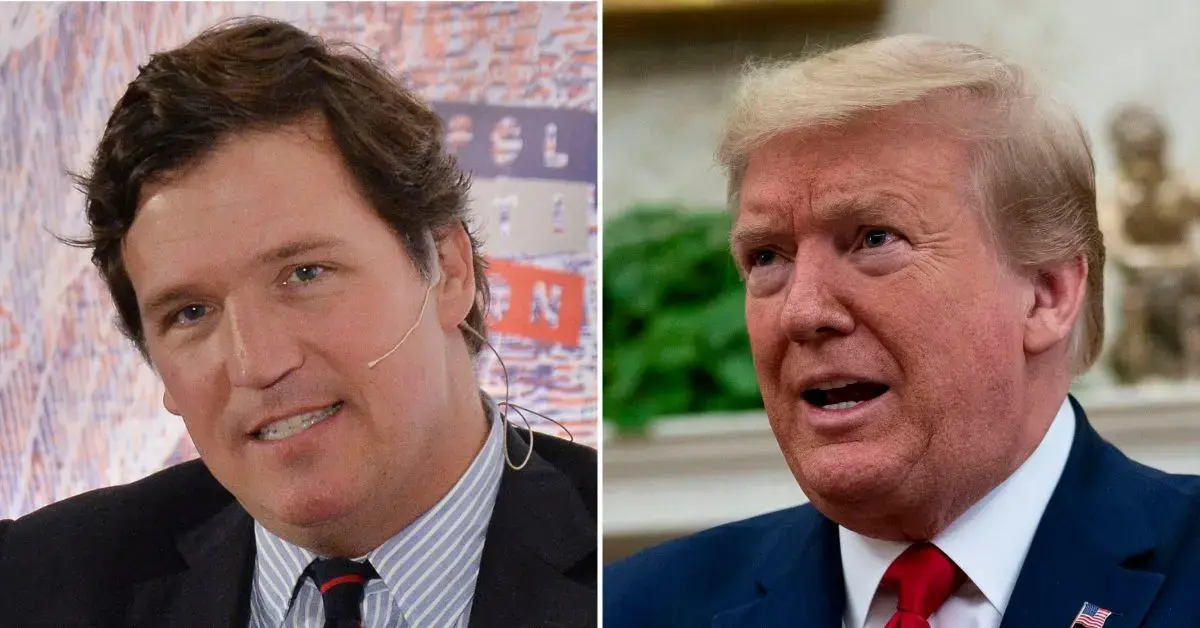 Despite Tucker Carlson constantly praising Donald Trump, it seems like the former had some intense things to say about the businessman behind closed doors.
In a legal filing that was made public on Tuesday, March 7, Carlson texted a colleague: "We are very, very close to being able to ignore Trump most nights. I truly can't wait."
"I hate him passionately," he added, The Washington Post reported.
Article continues below advertisement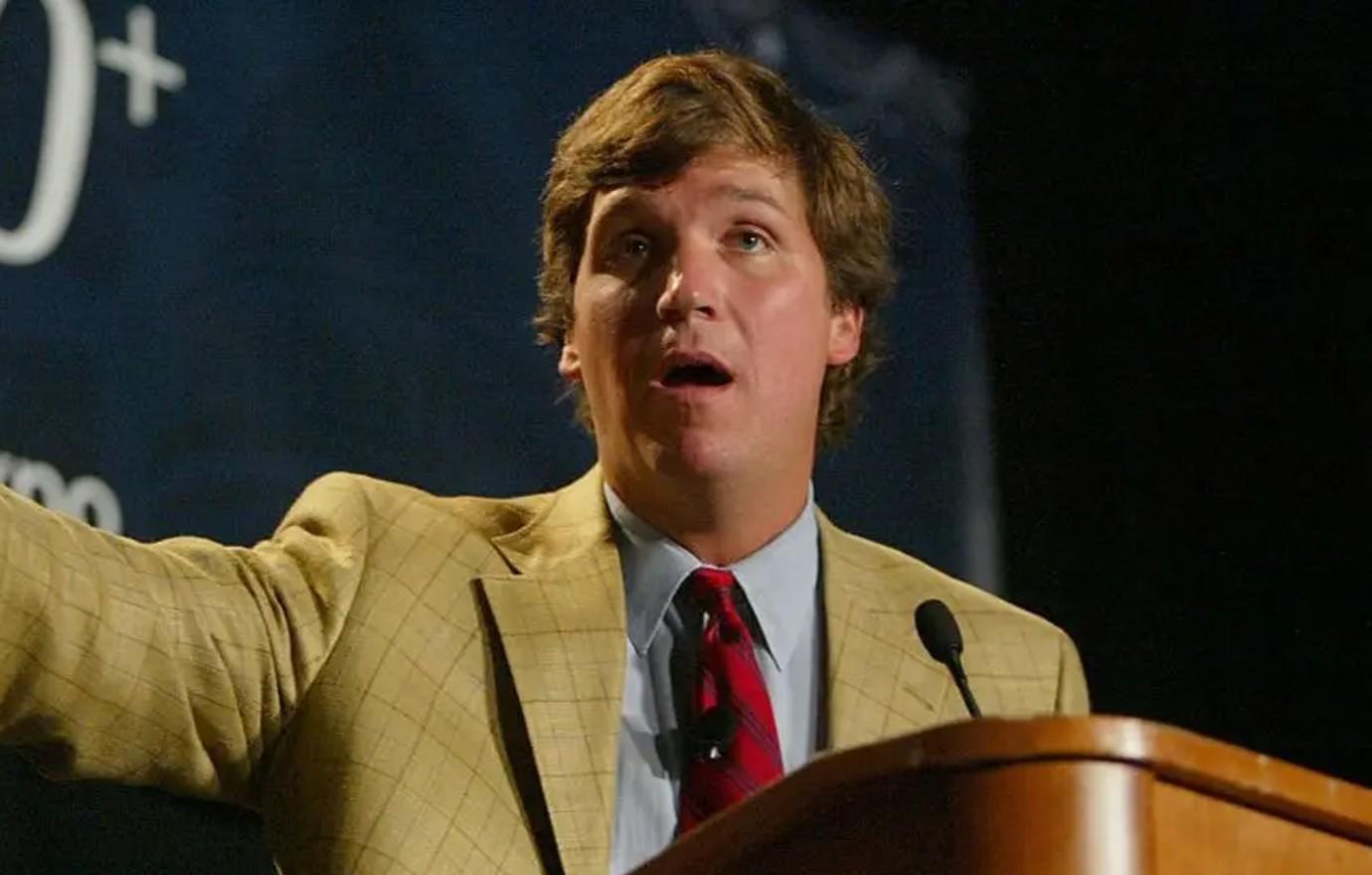 The text exchange happened on January 4, 2021 — two days before Trump supporters stormed the U.S. Capitol as they attempted President Joe Biden from becoming president.
"We're all pretending we've got a lot to show for it, because admitting what a disaster it's been is too tough to digest. But come on. There really isn't an upside to Trump," the TV personality, 53, said in another exchange.
Article continues below advertisement
Dominion Voting Systems, which sells electronic voting equipment which was used in the 2020 election, is suing Fox News and Fox Corporation as they claim that "executives at all levels of Fox … knowingly opened Fox's airwaves to false conspiracy theories about Dominion."
As OK! previously reported, Carlson is hardly the only Fox News commentator to denounce Trump, 76.
In an email — which was dated January 12, 2021 — between Rupert Murdoch and his son Lachlan Murdoch, who is the CEO of Fox Corporation and Paul Ryan, a board member at Fox Corporation, the latter said that after the 2020 election, "some high percentage of Americans" believed Joe Biden didn't actually win the race due to the right-wing media spreading lies.
Article continues below advertisement
"Thanks Paul. Wake-up call for Hannity, who has been privately disgusted by Trump for weeks, but was scared to lose viewers," Rupert replied, referring to Sean Hannity.
Ryan said Fox's hosts, including Hannity, Tucker Carlson and Laura Ingraham, should attempt to "put down the echoes of falsehood from our side."
"I truly hope our contributors, along with Tucker, Laura, and Sean get that and execute," Ryan stated of the anchors.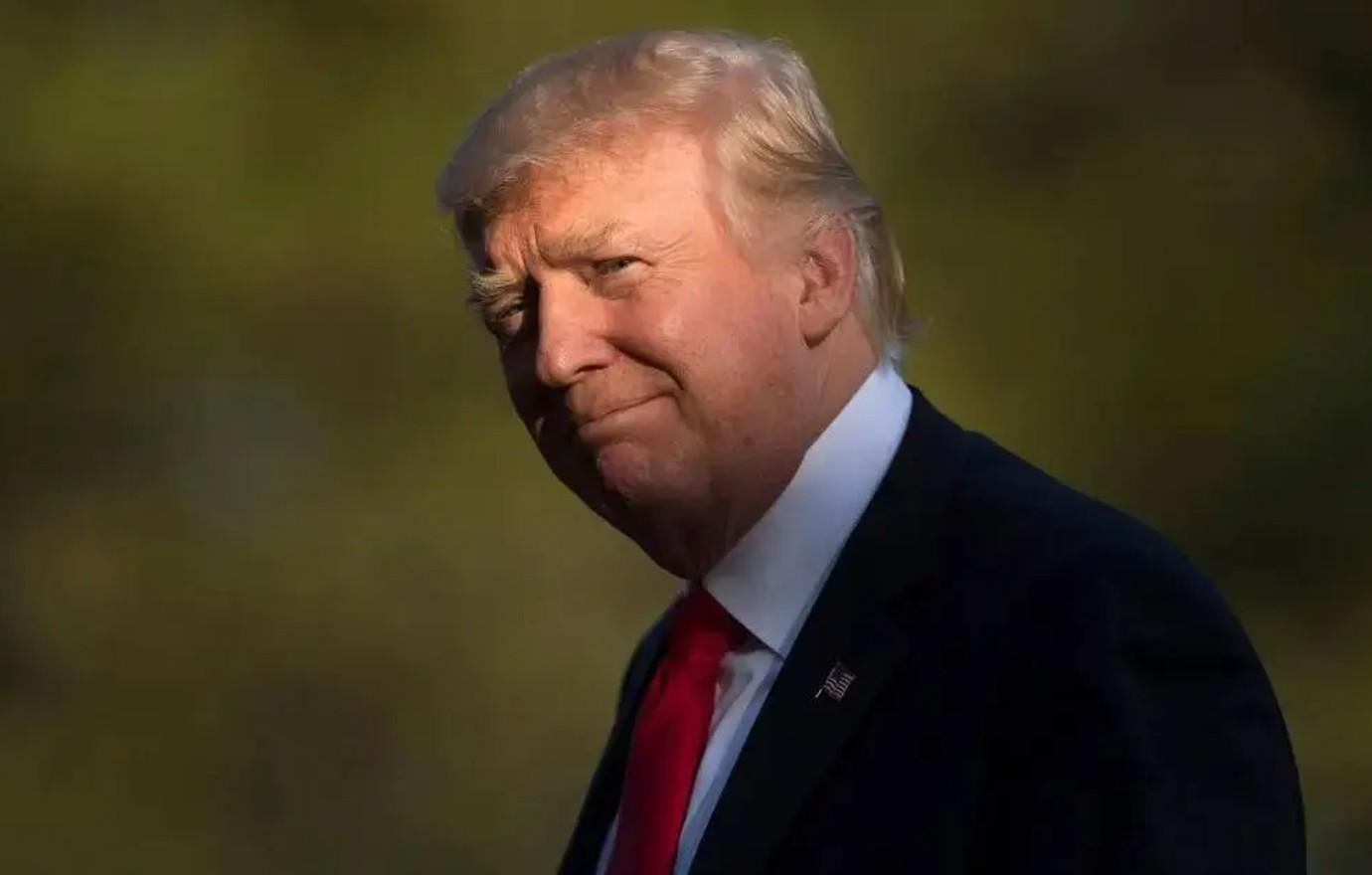 Article continues below advertisement
"Why is Rupert Murdoch throwing his anchors under the table, which also happens to be killing his case and infuriating his viewers, who will again be leaving in droves – they already are," he wrote on Truth Social on Tuesday, February 28. "There is MASSIVE evidence of voter fraud & irregularities in the 2020 Presidential Election."
"Just look at the documentary '2000 MULES' and you will see large scale ballot stuffing caught on government cameras, or votes cast without Legislatures approval, or just recently, the FBI/Twitter Files Scandal," he continued. "RIGGED!!!"