NEWS
Top Biden Aide Karine Jean-Pierre Roasted for Storming Out of Press Briefing After Grilled About Durham Report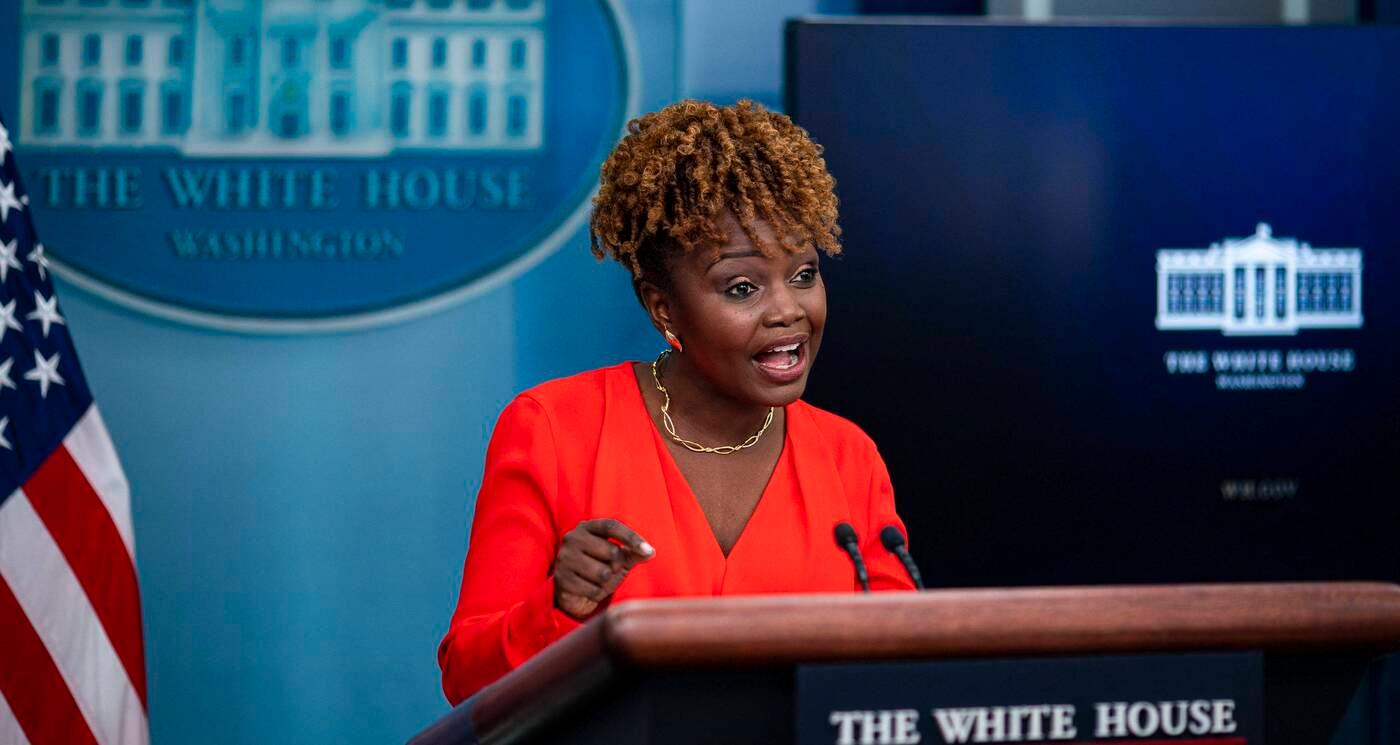 White House Press Secretary Karine Jean-Pierre was roasted for storming out of a press briefing after she was grilled about a recent report on how the FBI handled the possible Russia collusion with the 2016 Trump campaign.
"What is the White House reaction to special counsel report on how the FBI handled the Trump-Russia probe?" reporter Philip Wegmann asked the press secretary.
Article continues below advertisement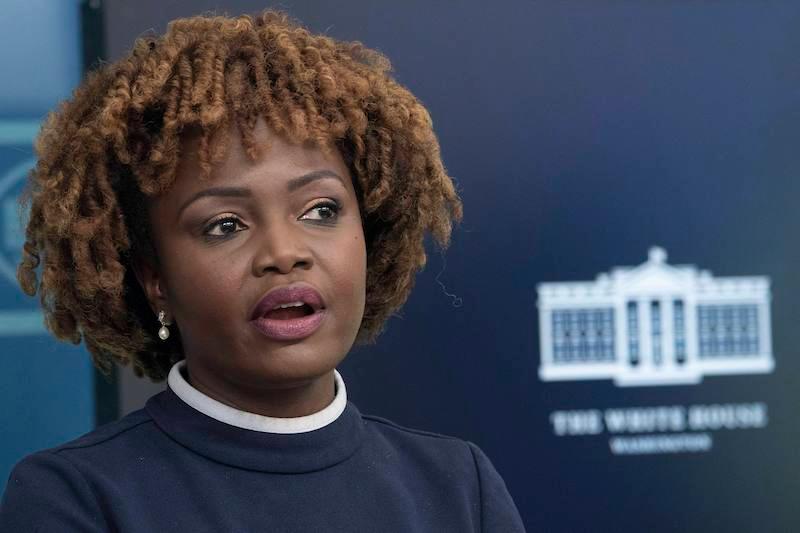 Jean-Pierre responded, "I would leave it to the Department of Justice to speak to that."
But Wegmann wouldn't stop and kept pressing Jean-Pierre for answers. "The president talks often about how he wants the DOJ and FBI to remain independent and above the fray. That report seems to reflect the opposite. Does he agree with Special Counsel Durham that there needs to be wholesale changes at the FBI?" he asked.
"Again, that is with the Department of Justice," Jean-Pierre said as she closed her briefing book. "That's not something that I'm going to speak from the podium. As you just stated in your question, we believe in an independent Department of Justice. That's what the president said when he was running and that's what the president has said the last two years."
"Thank you so much. I'll see you guys in Japan," she added as she made her way off the podium and stormed off.
Article continues below advertisement
Of course, social media went crazy over the viral moment, with a slew of people attacking her for not being candid about the situation. One person wrote, "It's no surprise KJP fled the podium… she is guilty of pushing the 'Russia, Russia, Russia' nonsense,'" while another said, " She's deflecting and she isn't even good at it. Psaki was a lot better with her 'circle back' responses."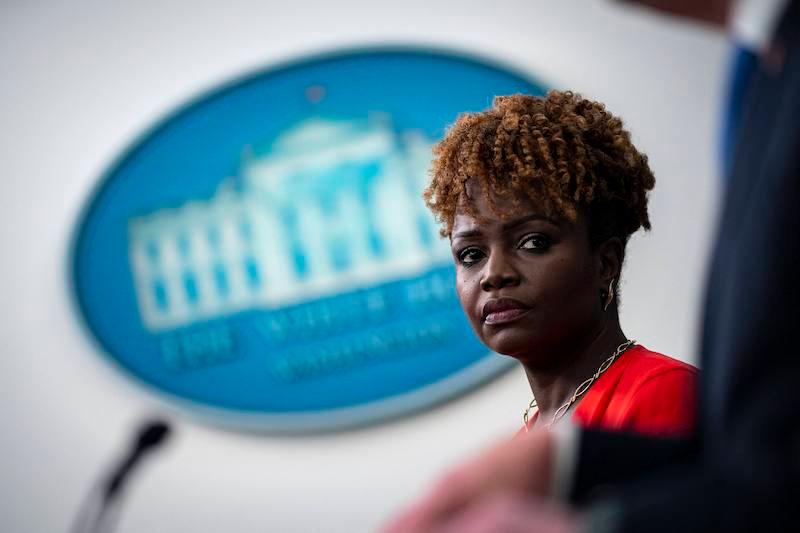 Article continues below advertisement
As OK! previously reported, Jean-Pierre became annoyed after she claimed illegal immigration had come down 90 percent under the Biden administration a few weeks ago.
"In the meantime, he has tools that he's used to make sure we do this. We actually deal with the immigration system in a humane way, in a way that actually deals with what we're seeing at the border. And that's why you've seen the parolee program be so successful. When it comes to illegal immigration, you've seen it come down by more than 90 percent. And that's because of this, the actions that this president has taken," Jean-Pierre said.
Article continues below advertisement
Never miss a story — sign up for the OK! newsletter to stay up-to-date on the best of what OK! has to offer. It's gossip too good to wait for!
She was later criticized for her answer. One person wrote, "Maybe the biggest lie from the White House podium so far this year," while another said, ""How does she still have this job?"