NEWS
Willow Smith Serenades Followers With Acoustic Song As Dad Will Smith Comes Under Fire For Chris Rock Oscars Slap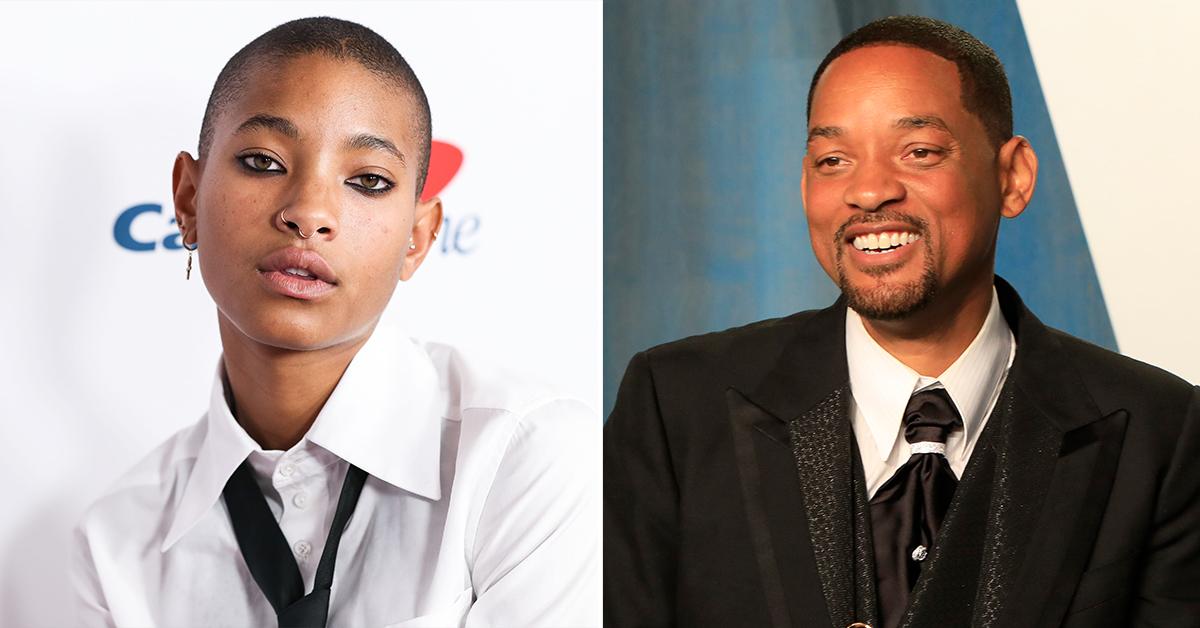 What drama? Despite all of the chaos surrounding the Smith family following the patriarch's Oscars smackdown, Willow Smith appears to be going about her days as usual.
Though Willow has yet to directly comment on her dad, Will Smith, slapping Chris Rock on stage at the Oscars over the weekend after the comedian mocked her mom Jada Pinkett Smith's shaved head, she has since taken to Instagram to share a powerful video of her singing.
Article continues below advertisement
The musician serenaded her 10 million Instagram followers on Tuesday, March 29. While playing the guitar in a tie dye t-shirt and black sweatpants, the 21-year-old sat outside with the camera tilted up at her as she sang a soothing tune.
CHRIS ROCK HAS ZERO INTEREST IN 'KISS-AND-MAKE-UP' STAGED MOMENT WITH WILL SMITH AFTER SHOCKING OSCARS SLAP
Willow has since posted several times since her dad shocked millions around the world on Sunday, March 27, when he stormed the Oscars stage and smacked the Grown Ups star across the face before shouting: "Keep my wife's name out of your f**king mouth."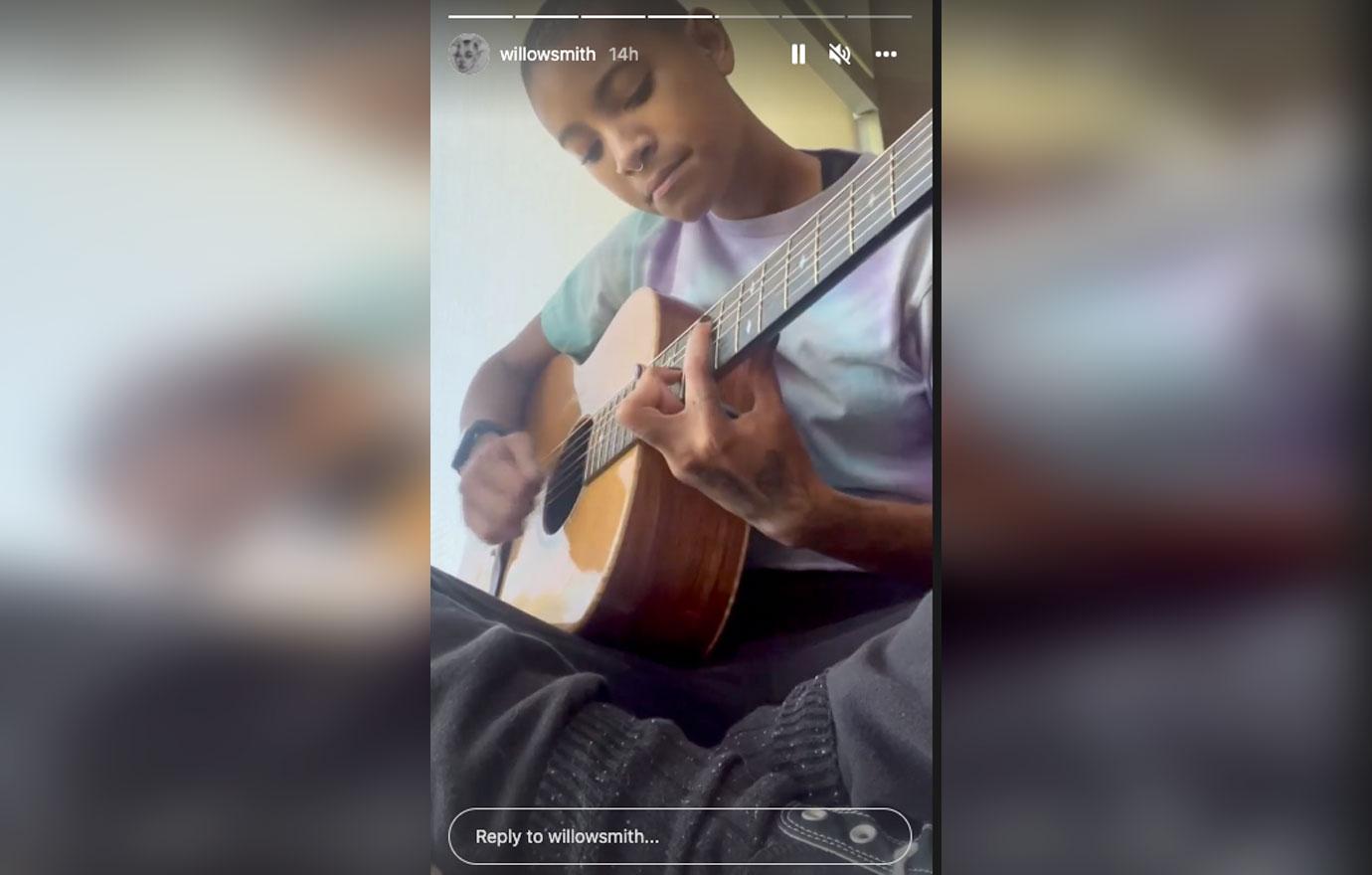 Article continues below advertisement
As OK! reported, Chris cracked a joke during the awards ceremony about wanting to see Jada in G.I. Jane 2 as a diss at her shaved head. While the actress in the film had a buzz cut, Jada suffers hair loss as a result of her battle with an autoimmune disorder called alopecia.
WILL SMITH JOKES ABOUT HIM & JADA PINKETT SMITH CHOOSING 'CHAOS' HOURS BEFORE SLAPPING CHRIS ROCK AT 2022 OSCARS
Apart from promoting her "PURGE" music video in the days following the King Richard star's shocking Oscars outburst, the "Meet Me At Our Spot" songstress also shared a post that seemed to hint at her thoughts on the controversy.
"You know who's going through a lot right now? Literately everyone. Just be kind," the quote Willow reposted from Instagram account @jayshetty read, appearing to show that she feels outsiders' negative opinions on the matter aren't needed.
Meanwhile, Will's son seemed to be more direct about his stance on the way his dad stood up for the Red Table Talk host. Hours after the I Am Legend star, 53, lost it on Chris and then won the Best Actor award for his performance in King Richard, Jaden Smith took to Twitter to praise the father-of-two.
"And That's How We Do It," Jaden, 23, wrote at the time.
As for Jada's thoughts on her husband causing quite the scene in front of all of their Hollywood peers, she seems to want to move on from it all. The actress shared an inspiration quote to her Instagram on Tuesday that read, "This is a season for healing and I'm here for it."
Article continues below advertisement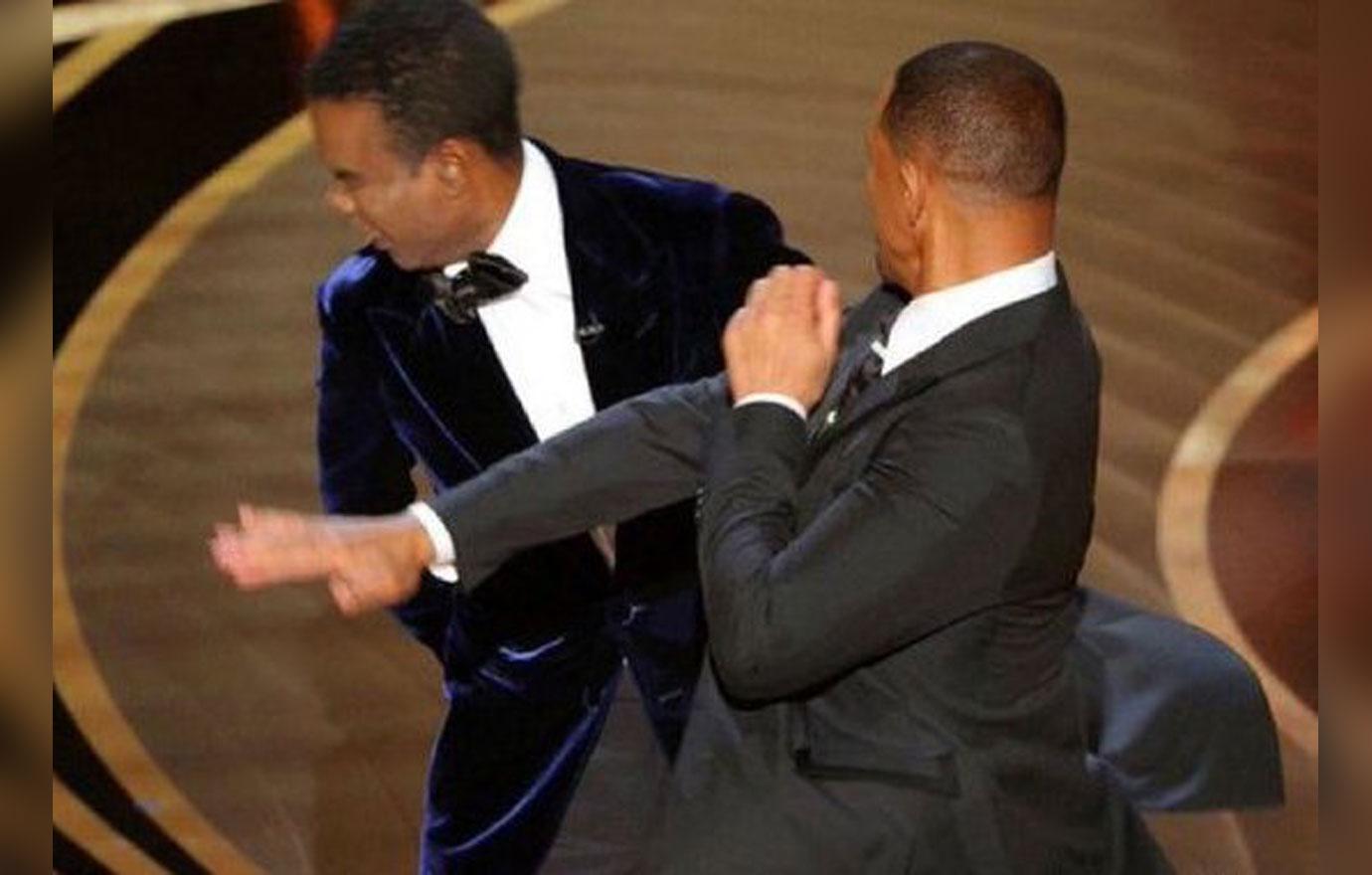 And while Will works to get back on Chris' good side, he may have trouble getting back into Hollywood's good graces, as everyone from Jim Carrey to Zoe Krävitz and Amy Schumer have shamed the A-lister for getting violent.