PHOTOS
Woody Allen & Wife Soon-Yi Previn Take Stroll In New York City Following Bombshell 'Allen V. Farrow' Docuseries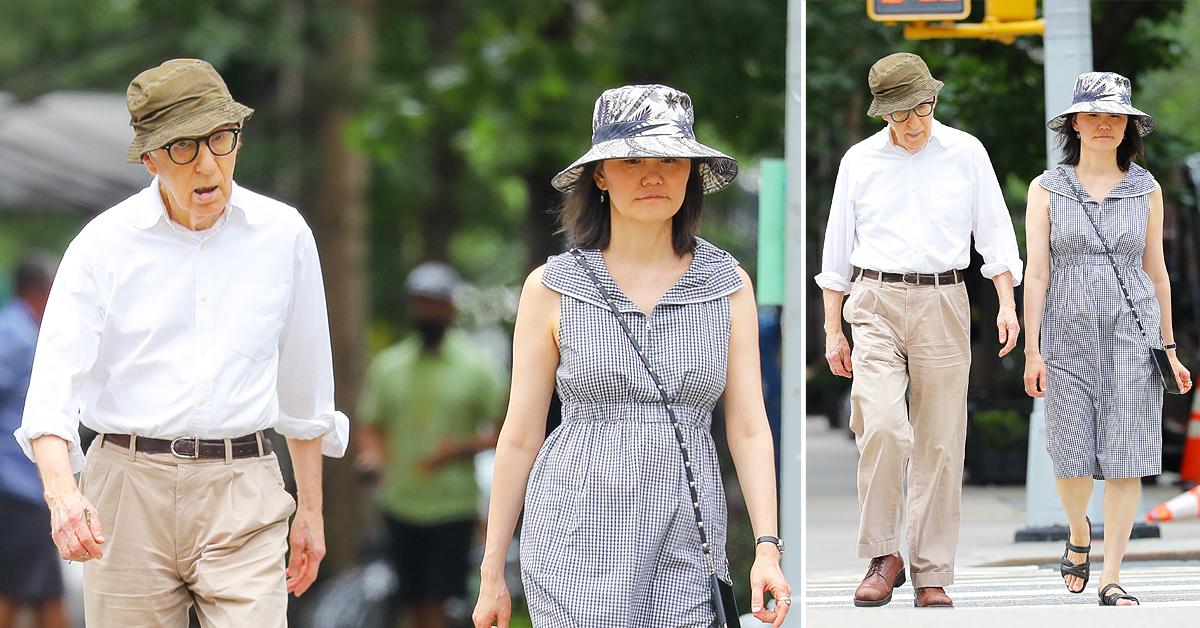 Luckily it wasn't A Rainy Day in New York when Woody Allen and wife Soon-Yi Previn decided to take a stroll in the Big Apple.
Article continues below advertisement
The couple's outing on Tuesday, August 3, comes months after Allen's ex-wife Mia Farrow opened up about their family's complicated inner workings, as well as how Previn and Allen's relationship came to be, according to The Great Gatsby star.
As OK! previously reported, Farrow adopted Previn with ex-husband André Previn when she was around seven, and the former flames shared six other children. After the two split and Farrow began dating Allen in 1980, they adopted daughter Dylan — who accused Allen of molesting her when she was a child — and welcomed biological child, Ronan Farrow.
Article continues below advertisement
Meanwhile, the mother-of-nine worked tirelessly to create a bond with Previn, which was a struggle because she was adopted at a later age. During the four-part HBO docuseries, Allen v. Farrow, the actress explained she even encouraged Allen to bond with his now-wife, who was only a child at the time.
Article continues below advertisement
According to the 76-year-old, the Annie Hall director and Previn's relationship began when she was in high school. However, Allen, 85, insisted their relationship began after Previn's first semester at college in December 1991.
In an excerpt from Allen's autobiography, Apropos of Nothing, he detailed how their romance came to be. "I did take her to a game," the famed directer recalled in his audiobook. (Farrow explained in the docuseries that she "really encouraged" her former partner to take Previn to games "because she was really shy.")
Article continues below advertisement
"As we chatted at the game, I found that I was enjoying her company more than I should have. Cut to some time later, I'm shooting Husbands and Wives, Soon-Yi comes in from college and I screen The Seventh Seal," he explained. "Bergman's film ends and we're alone in my screening room, and quite smoothly, if I do say so myself, I lean in and kiss her."
Article continues below advertisement
Allen confessed he and Previn — who now share two daughters — thought they "could have our little fling" and "keep it a secret" because "Soon-Yi wasn't living at home and I lived alone like a bachelor."
However, the two already had grown too attached to one another. Allen and Previn tied the knot five years after he split from Farrow.
Article continues below advertisement
Scroll through to see photos of the couple out and about in New York City.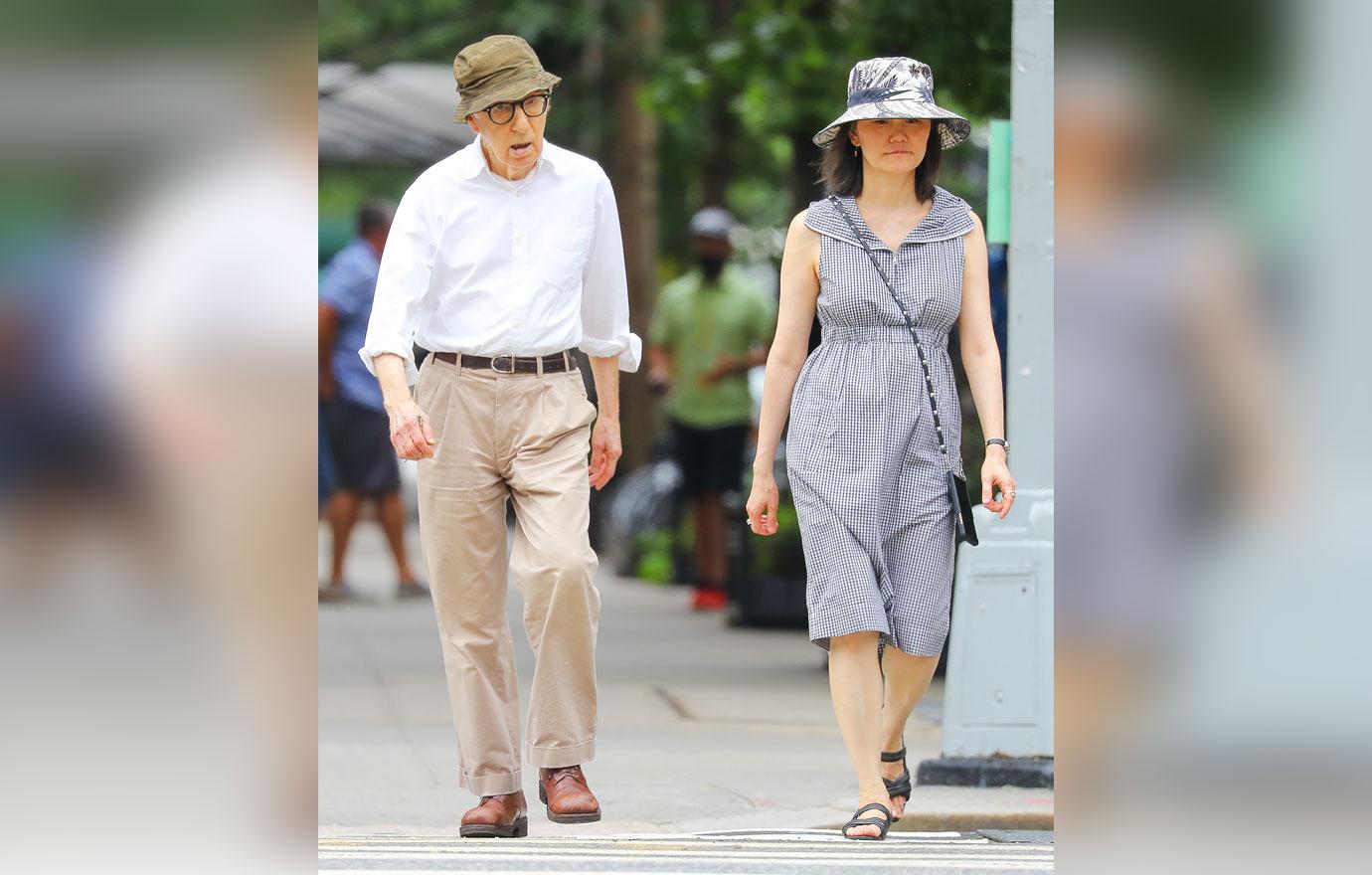 Allen and Previn kept the sun out of their eyes, as they both donned a hat to cover their faces.
Article continues below advertisement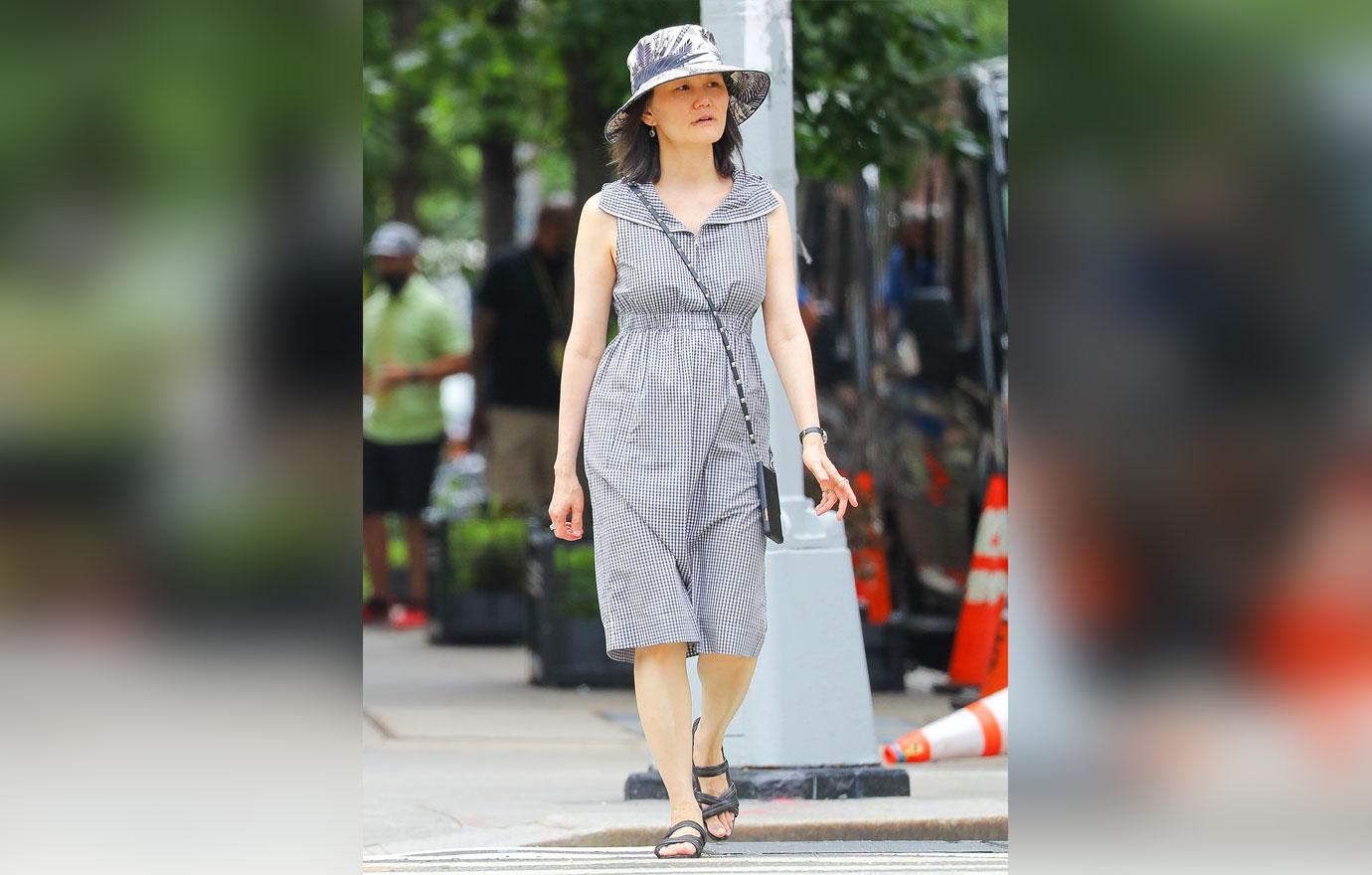 Previn opted for a patterned dress that went down to her knees, and black sandals.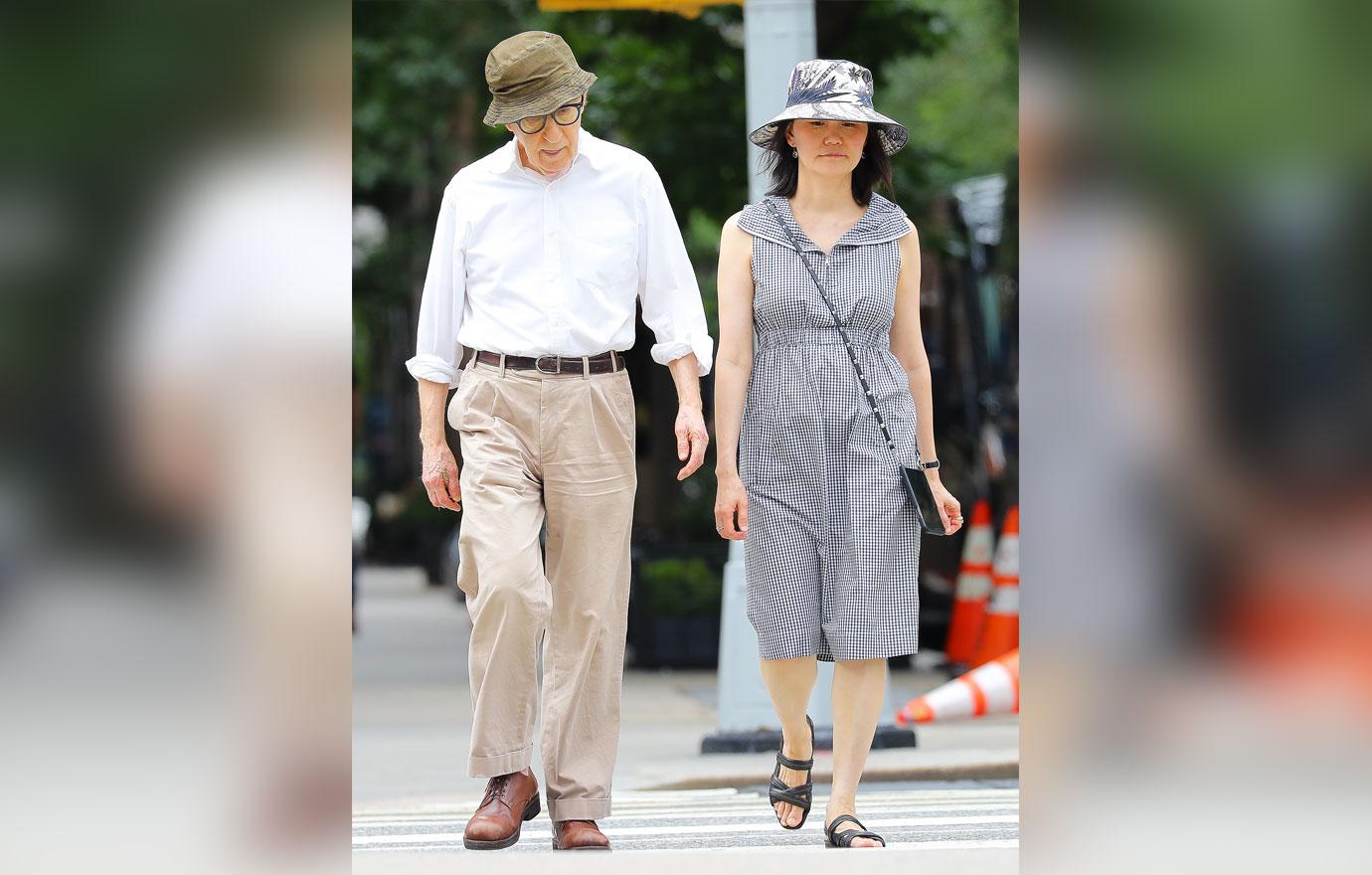 Meanwhile, Allen wore beige trousers and a white button-down shirt with brown shoes for the couple's outing.
Article continues below advertisement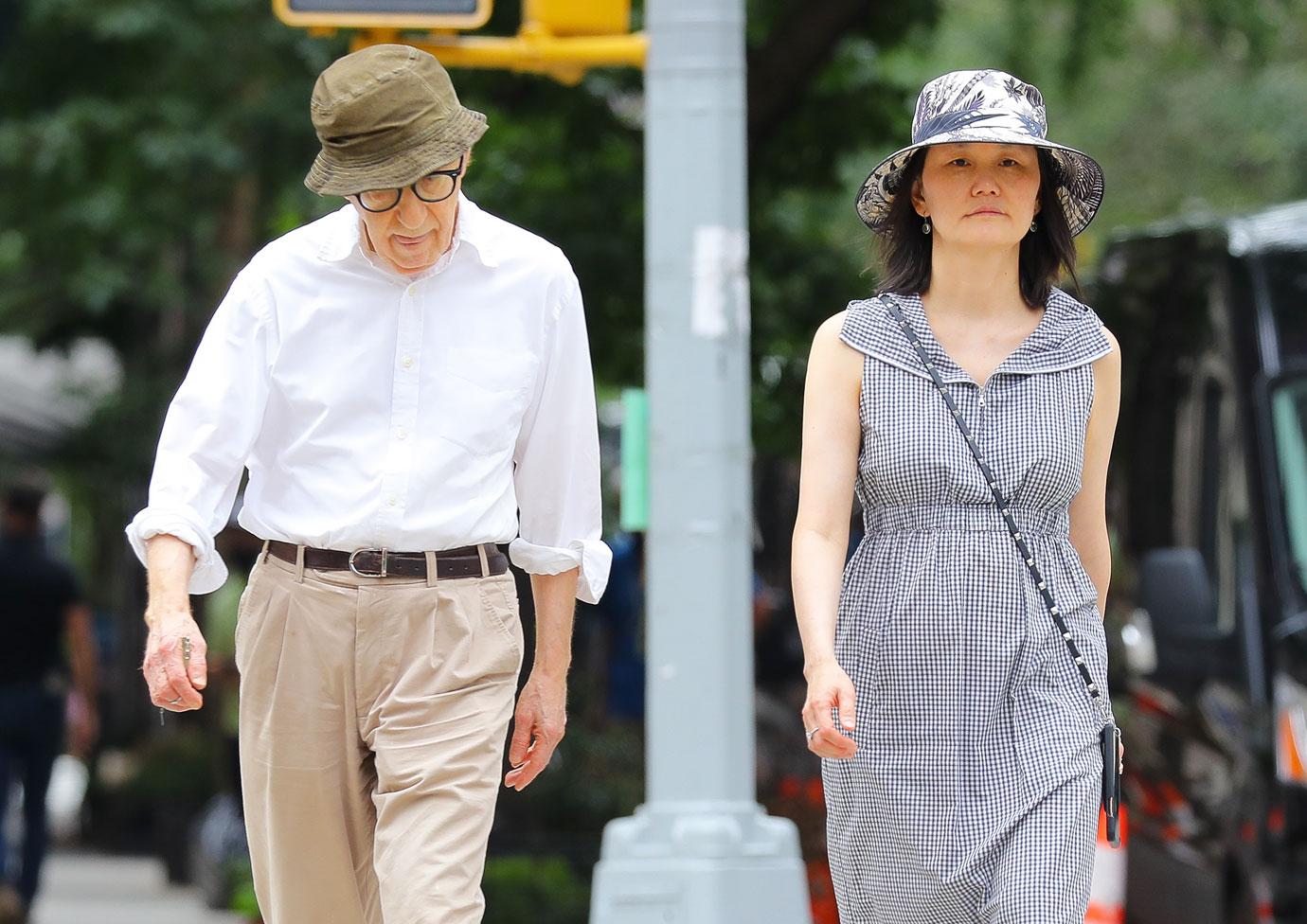 The coparents didn't appear to show any PDA as they crossed the busy city streets.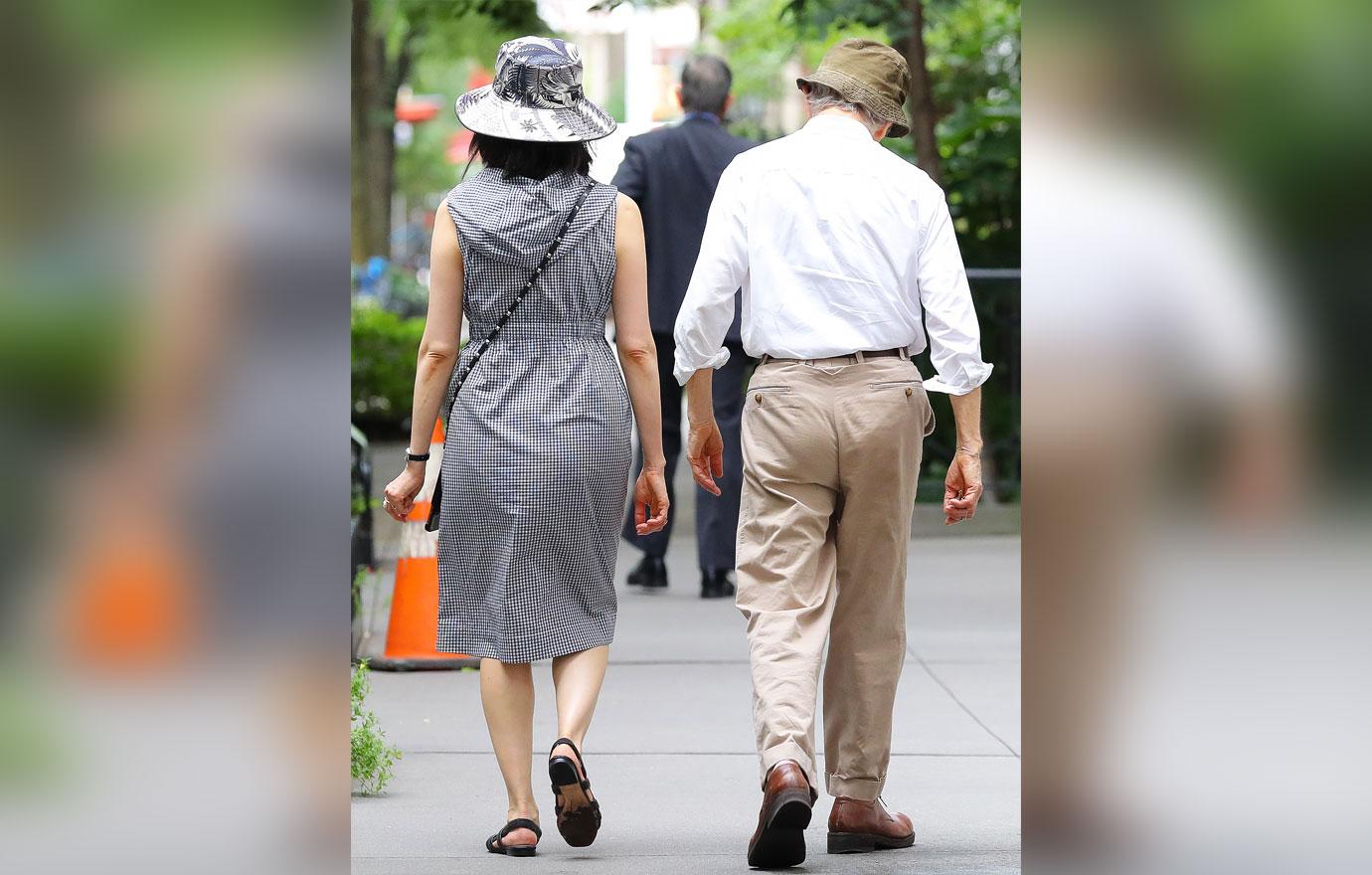 This was one of the few times Allen and Previn have been seen together since the jaw-dropping docuseries aired earlier this year.