PHOTOS
Adrienne Bailon Admits To 'Reckless' Cheating On An Ex-Boyfriend — 'I Was Aware Of The Decision I Was Making'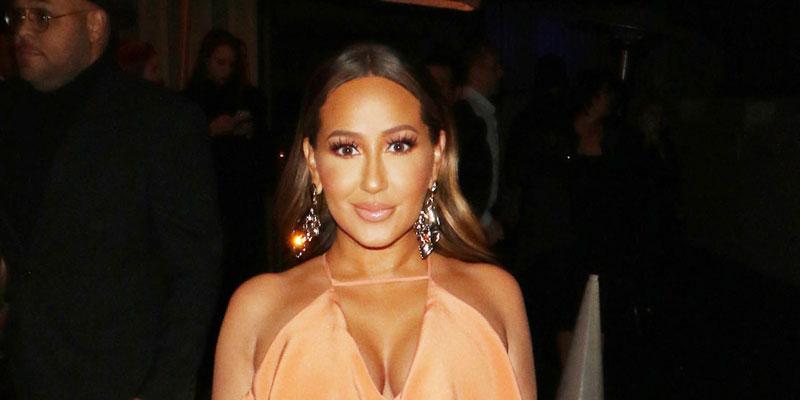 Article continues below advertisement
Adrienne explained that she thought cheaters could change their ways as she spoke from personal experience. "I absolutely have cheated in a past relationship with my first boyfriend, who I was with for like 10 years," she said, making it clear that she wasn't unfaithful to Rob Kardashian.
She continued, "My first boyfriend wasn't when I was 3. I was already in my 20s. I knew what I was doing. I was aware of the decision I was making, and that's how I view it. Every day, you choose to make decisions, and you can also choose not to make those same decisions again. I absolutely believe a cheater can change because I believe that I have changed. I wanted to see what was out there, people!"
Article continues below advertisement
Loni Love — who knows Mike personally — pointed out that he openly admitted to cheating on his two ex-wives in his memoir. She expressed that she believed he had learned his lesson and would be faithful to Cynthia. "I think you can change, especially as you get older. He married when he was young, and then he tried again. You know, he keeps trying, and he thinks he can get it right. And I think this time he believes he's got it right. And I just hope the best for them," she said.
Article continues below advertisement
"Honestly, family planning. I knew that wanting to have a baby I want to be in the best shape of my life. I really buckled down this summer and just made it happen. I got into a routine of working out, so that the day I'm pregnant, I can continue to be consistent with working out," she told Hola! USA.
Article continues below advertisement
Are you shocked by Adrienne's cheating confession? Sound off in the comments below!