PHOTOS
Are Jill & Jessa Duggar Going To Congratulate Their Brother Josh Following His Pregnancy Announcement?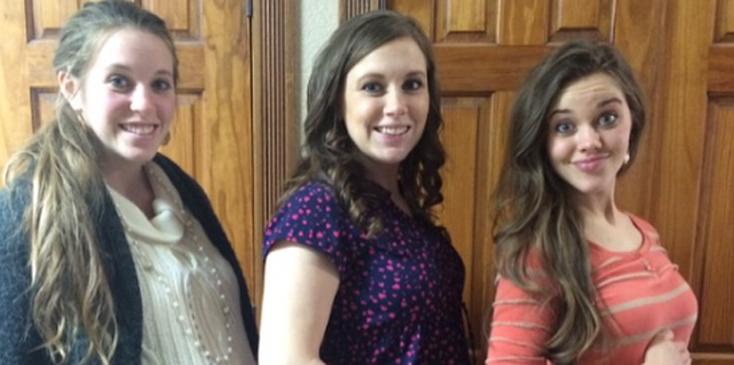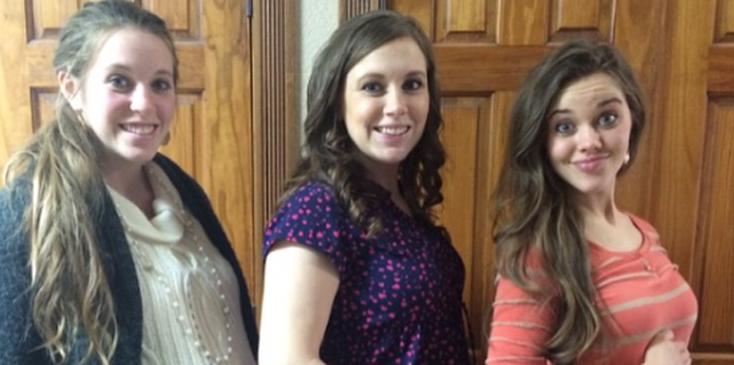 It's been over two days since Josh and Anna Duggar announced that they are expecting their fifth child following Josh's infamous sex scandals (he admitted to cheating on his wife, and molesting five girls when he was a teen). While the Duggar's family blog posted the shocking baby news to their site, individual members of the Duggar clan have remained radio silent — no congratulatory tweets, Instagram posts, or video messages — which is quite unusual for the Duggar family. They are typically quick to gush over each other's life milestones (a.k.a. courting news, engagement news, and baby news), leaving many to ask, what does the family really think of Josh and Anna's baby news?
Article continues below advertisement
News broke two years ago that Jill and Jessa Duggar were among the five victims their older brother molested. After the scandal was exposed back in 2015, Jill and Jessa put on a good front and even gave a joint interview to Fox News where they came to Josh's defense. "I want to speak up on his defense against people who are saying he's a child molester, or a pedophile or a rapist," Jessa told Fox. "In Josh's case he was a young boy in puberty and a little too curious about girls and he made some bad choices."
Since their tell-all interview, the sisters have maintained their distance from Josh, at least publicly, and haven't spoken about the status of their relationship with him.
Article continues below advertisement
However, from the deafening silence of the usually celebratory twosome, it looks like Jessa and Jill are still working through Josh's transgressions.
While Jessa and Jill's silence may not seem like a big deal, it has to be noted that they're usually (and by usually, I mean dang near always) quick to share videos congratulating their siblings on engagements, baby announcements, courtships, you name it! Most recently both Jessa and Jill made videos with their husbands congratulating their brother Joseph on his courtship, and their sister Joy-Anna on her engagement!
Do you think Jessa and Jill will ever publically congratulate Josh? Let us know your thoughts in the comments section!