PHOTOS
Hilarious Video: Diddy Thought Beyoncé Knowles Sent Him An Ivy Park X Adidas Box — Then He Realizes It's Not For Him!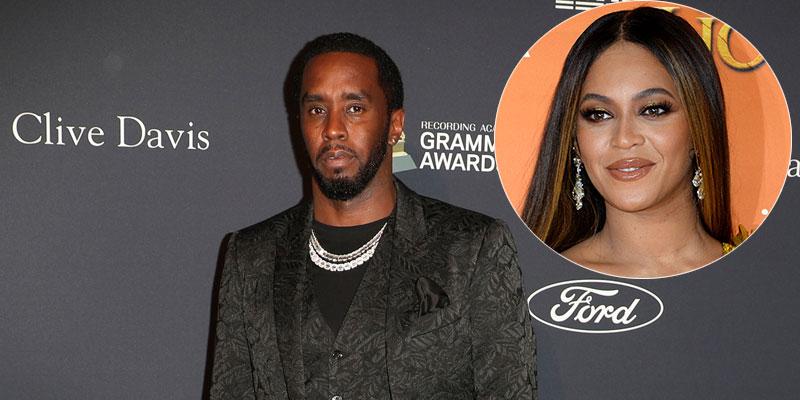 Diddy was like a little kid on Christmas as he opened the Ivy Park X Adidas box Beyoncé Knowles sent to his house, but his excitement was quickly dampened when he realized the songstress had intended the package to be for his twin daughters D'Lila and Jessie James.
Article continues below advertisement
Diddy, 50, did a gleeful dance in the video as he peeled back the orange curtain and began to inspect the merchandise. He pulled out a miniature pair of track pants and held them up to himself upon realizing he wasn't the intended recipient of the clothing. "Is this box not even for me?" he said in astonishment.
Article continues below advertisement
"She ordered it herself because everyone got their boxes last week," one fan joked in the comments section of Kim's unboxing post. "She's happy to be the last one. She still thinks Beyoncé likes her," another person added.
Last week, after the collection sold out within minutes, Bey thanked her fans and friends for their support. "I want to say a huge thank you to all of the incredible human beings who stood in those long lines in the snow and rain. All the beautiful people who waited in the waiting room online. All of the friends and family who took the time to film videos and dress up in the unboxing. I am humbled, grateful and proud. Y'all look so good in your IVY PARK. I love you deep," she wrote on Instagram.
Article continues below advertisement
Popeyes fast food chain couldn't help but notice the similarity between their uniforms and the Ivy Park collection, so they decided to release a limited-edition collection of jackets, tops, and baseball caps. "Popeyes is offering fashion seekers who missed the boat the first time a chance to score something nearly identical. Enter a fast food fashion collection that features some of the brand's most iconic maroon and orange uniform designs," the chain said in a statement.
According to Thrillest, the Popeyes collection is available online for a limited time only and all proceeds will go to the Popeyes Foundation.
Article continues below advertisement
What do you think of Diddy's hilarious reaction after he realized the box wasn't for him? Sound off in the comments below!