PHOTOS
Jenelle Evans Has A Strange Photo Opp With Spaghetti Sauce During Trip To NYC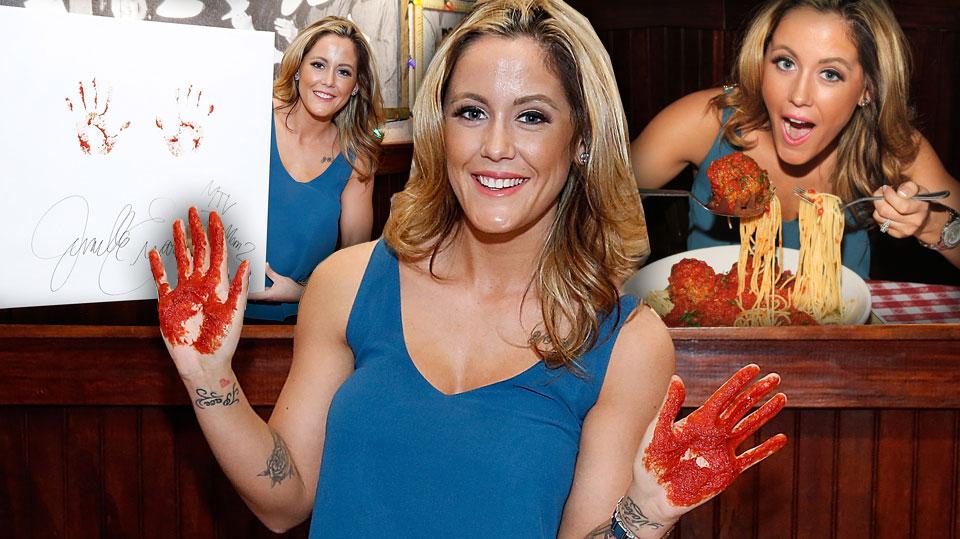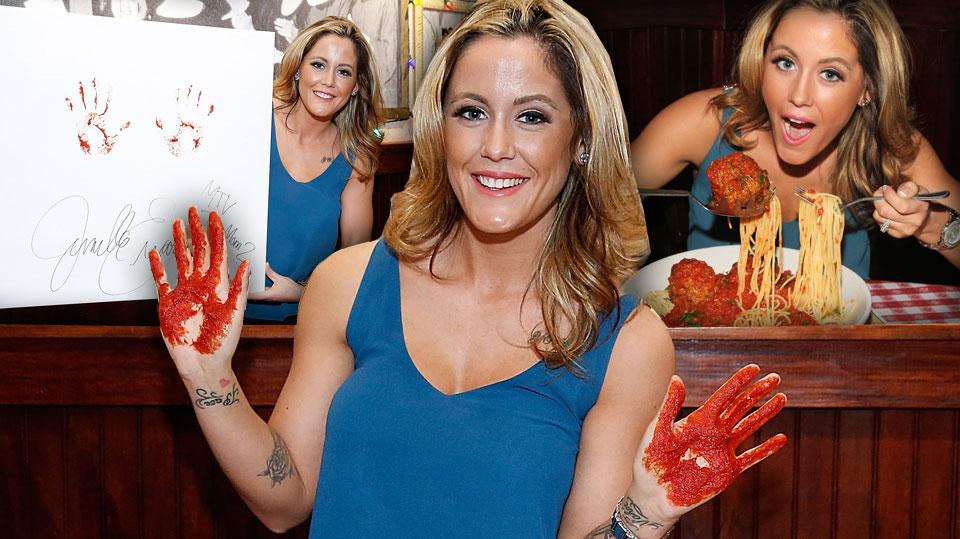 Not even the fact that Jenelle Evans' former friend has accused her of harassment can ruin her trip to New York City. The Teen Mom 2 mama of two enjoyed an Italian dinner at one of Times Square's most notable restaurants—and of course, a photo opp ensued, too.
Article continues below advertisement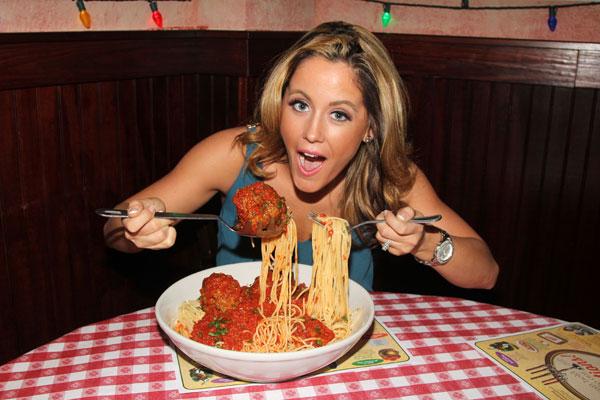 After a quick stop at Planet Hollywood, Jenelle and a friend enjoyed a hearty italian dinner at Buca di Beppo, a famous landmark in Times Square.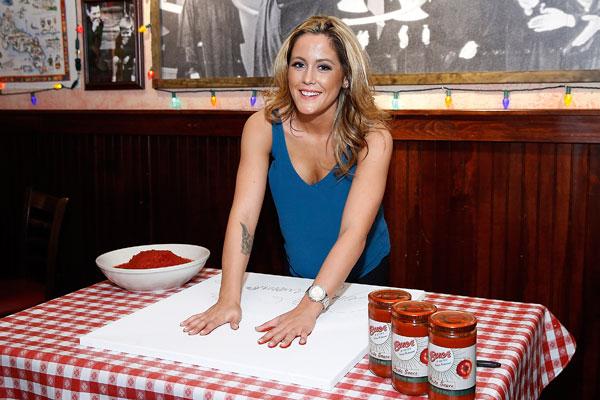 After the meal, she had a photo opp which involved putting spaghetti sauce all over her hands and then leaving her handprints on an autographed white posterboard. This sort of reminds us of Jenelle and Nathan Griffith's gender reveal photoshoot, where they put their hands in blue paint to reveal that it was a boy. #Flashbacks
Article continues below advertisement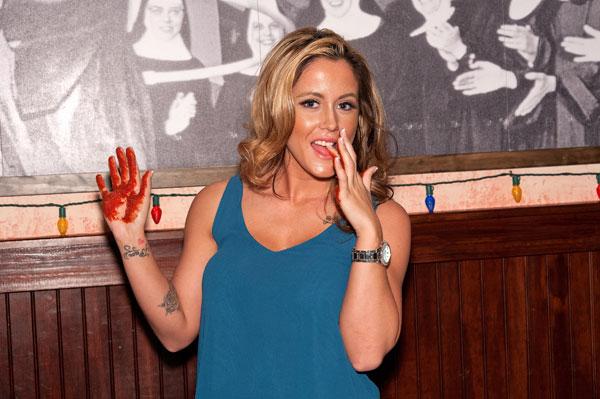 Speaking of Nathan, he was back home in Myrtle Beach with the couple's 8-month-old son, Kaiser, while Jenelle was on her Manhattan business trip. There has been a no-contact order in place for the couple since early March when Nathan got arrested for a domestic dispute between the two. This means that they cannot communicate nor see each other, at least until their next court hearing.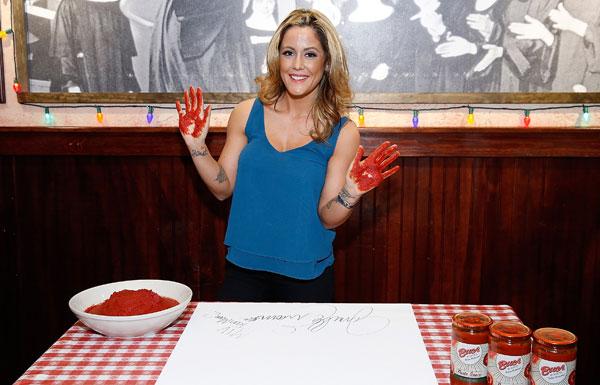 Article continues below advertisement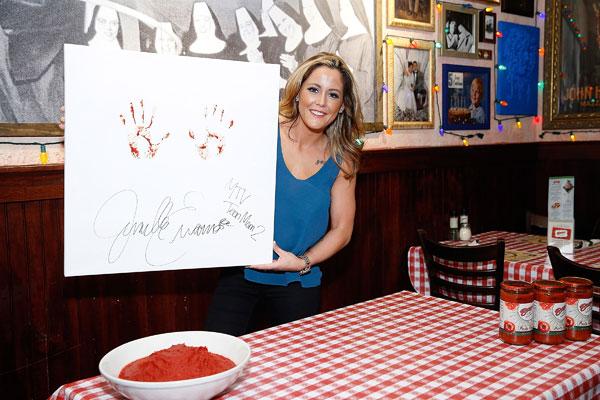 Perhaps Jenelle is just "brushing her teeth" more often for her wedding? Though she and Nathan haven't officially set a wedding date yet, Jenelle is still wearing her engagement ring and has been posting wedding inspiration on her Pinterest page, so yes, there's still hope for the Evans/Griffith nuptials despite all the drama.