PHOTOS
Jill Duggar Moved Without Any Of Her 18 Siblings' Help — Is There A Rift In The Family?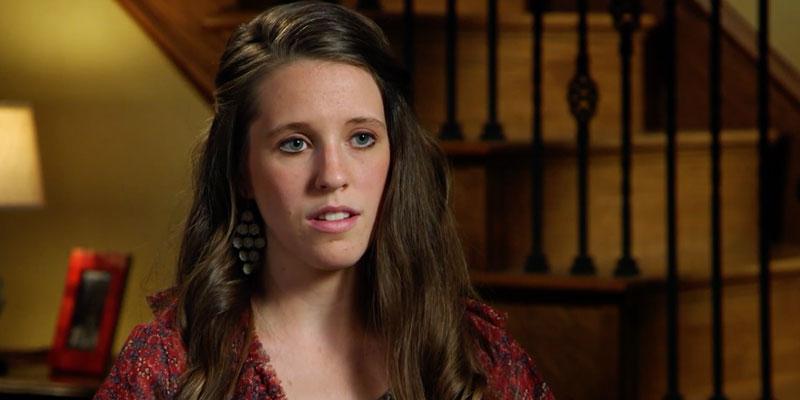 The Duggars — all 21 of them — love doing things together. When Josh and Anna Duggar moved to Washington, DC, the whole family helped them pack up and move. When Jinger Duggar moved to Laredo, TX, after she and Jeremy Vuolo wed, her siblings went with her to help her settle into her new home. Yet when Jill Duggar moved just a town over in the family's home state of Arkansas, not a single Duggar sibling showed up to help. And fans noticed. Now they're wondering if there's a rift between the former Counting On star and her famous family.
Article continues below advertisement
Jill, 27, announced on April 18 that she and her husband, Derick Dillard, were moving to Lowell, AR, "which is closer to family and more centrally located in Northwest Arkansas." The couple kept the news hidden for "several months" as they waited for their new home to be built.
Article continues below advertisement
On April 27, Jill shared another announcement: they were officially done moving into their new home! She said she was sharing the update "after settling in a bit."
Fans were surprised to see that Jill and Derick had enlisted friends and a moving crew — rather than a few of Jill's 18 siblings — to help them move. They thought it was a sign of a feud between Jill and her famous family.
Article continues below advertisement
"@jillmdillard why hasn't your family been any help in the move? They help the rest of your siblings on their moves? It seems like a rift has occurred with the Duggar side of the family. ?," a fan wrote. Another fan agreed, "I was thinking the same thing."
Likewise, a third fan commented, "Sounds like there may be a fallout. Why are none of your 18 siblings helping you move?" A fourth seconded the opinion, writing, "I had the same thought. I mean, they helped Jinger move all the way to Texas. Surely they can help with a move in the same state."
Article continues below advertisement
While Jill's family was in Big Sandy, TX, over the weekend, it's clear from her post that her move happened before her family left town. "They moved before Big Sandy, you would have thought there would have been enough hands around to help not to mention save the cost of movers," a fan reasoned.
Article continues below advertisement
Do you think it's odd Jill's family didn't help her move? Sound off in the comments below.