PHOTOS
Busted! Justin Bieber Yells At Cody Simpson For Snapchat Showing A Pipe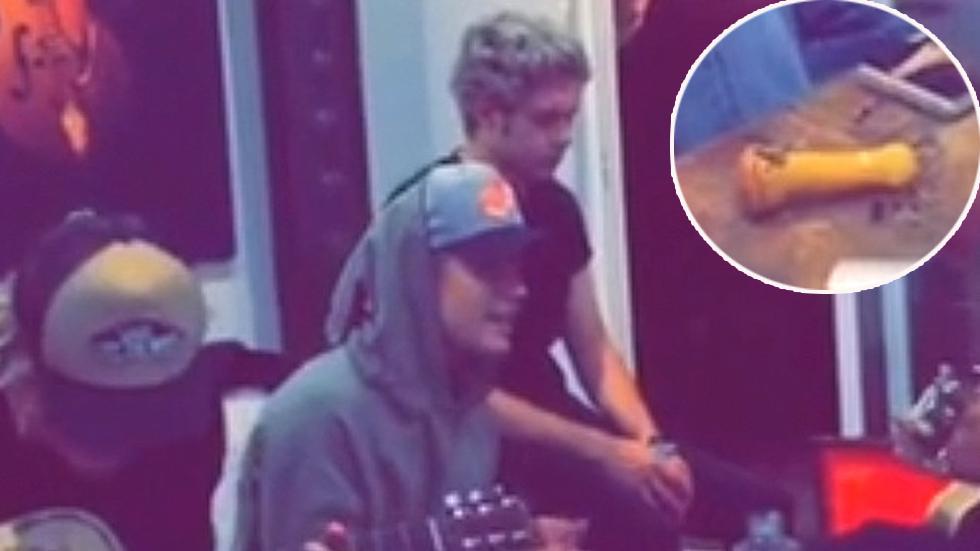 01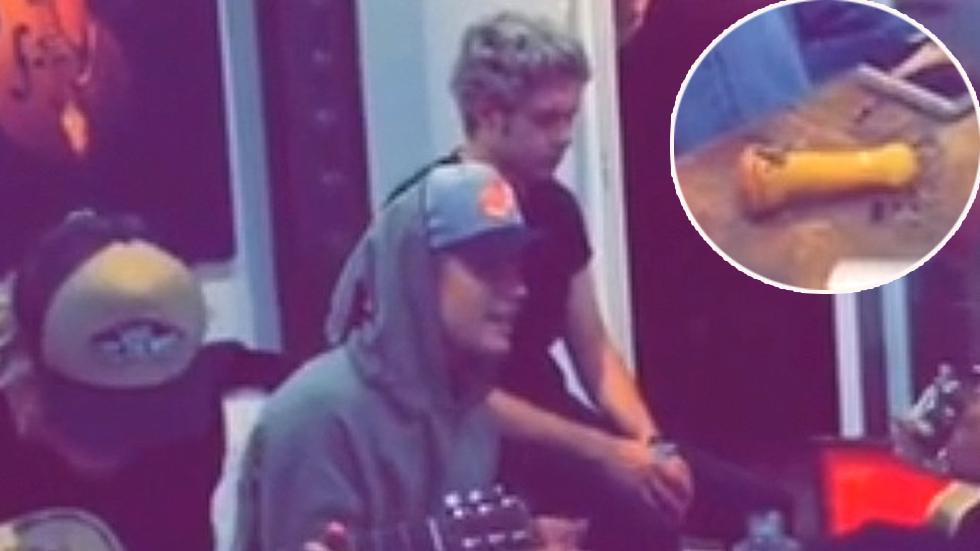 Justin Bieber is not too happy with his pal Cody Simpson right now after the Aussie singer posted a Snapchat video of them with a mysterious pipe.
Article continues below advertisement
02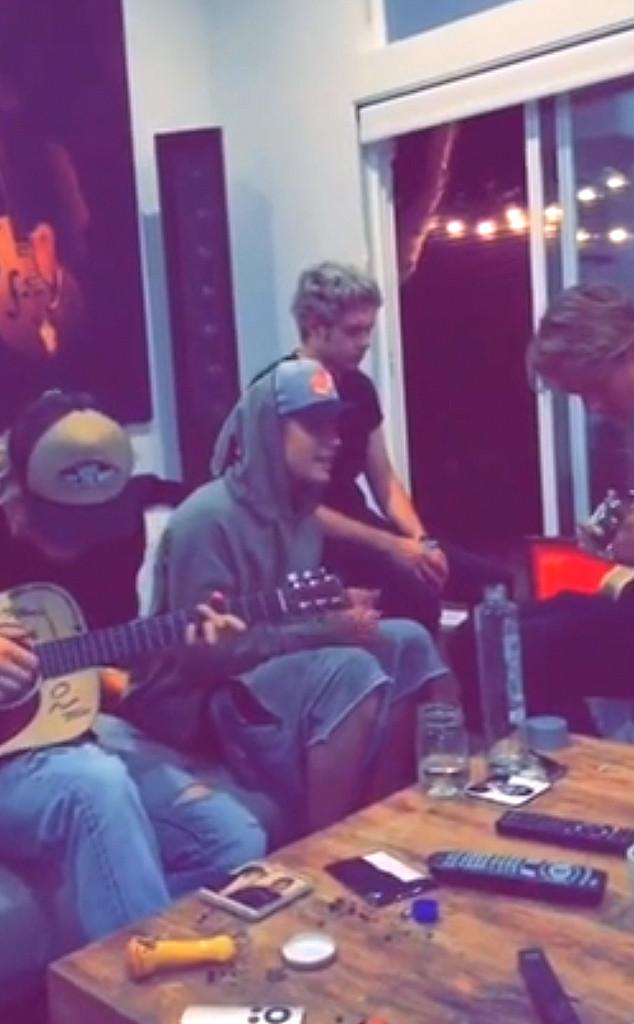 Social media users immediately pointed out the yellow bowl on the coffee table as Justin, Cody and One Direction's Niall Horan, saying it looks like a crystal meth pipe.
But Cody cleared up the rumors on radio show Zach Sang and the Gang, saying it was a weed pipe and admitting he didn't realize it was in the photo when he posted—until Justin gave him grief for it.
Article continues below advertisement
04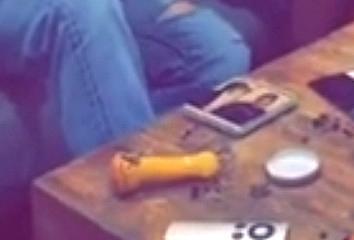 "Bieber texted me, 'You're a f--king idiot,'" Simpson said. "He was kinda joking, he doesn't really care about that kind of stuff either."
2014 Young Hollywood Awards Brought To You By Samsung Galaxy - Green Room