PHOTOS
Kim Kardashian Shows Off Her Bikini Body After Going Back On Diet Following Weight Gain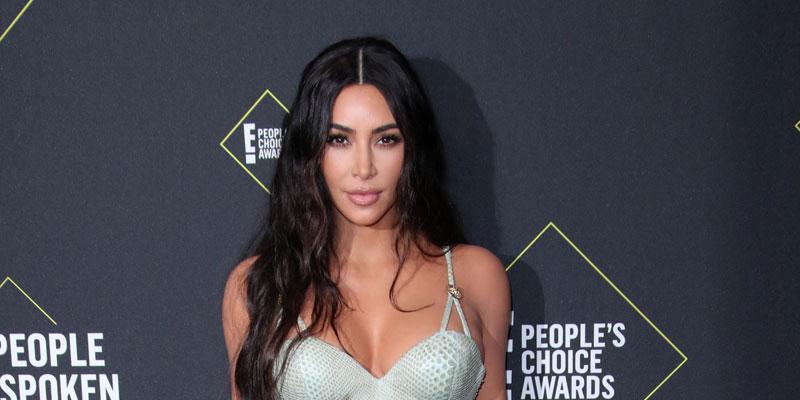 Kim Kardashian showed off her bikini body on Instagram on Tuesday, January 14, just two months after revealing that she had gained 18 pounds in the past year. The KKW Beauty founder declared in November 2019 that she was going back on a strict diet and exercise routine to lose the extra weight, and she appears to have accomplished her goal.
Article continues below advertisement
Kim posed in a skimpy pink swimsuit in her closet for the selfie. "Always packing," she captioned the snapshot. Several of her followers joked that her post was too racy for husband Kanye West's new stance on sexiness. "Is this a Kanye approved post? He's gonna be pissed," one fan wrote in the comments section. "Kanye is punching the air right now," another person added. "Her toning down the sexiness for Kanye lasted all of five seconds," a third person noted.
The SKIMS founder got in the best shape of her life with the help of her trainer Melissa Alcantara. However, she confessed that she hit a bump in her progress in an Instagram Stories video on November 2.
Article continues below advertisement
"So we're doing a night workout before my dinner, which I never do — with this one — but I figured we have to get into it at some point. And yeah, I mean, sometimes we fall off and sometimes you really gotta get it together, and this is one of my fallen-off times where I am, I think, 18 lbs. up from what I was about a year ago, a year and a half ago. To feel good, I just want to get it, like, a really good goal weight and so that means working out at all costs. It's my eating. I work out but it's, like, my eating. But Melissa and I have a major goal for by the time I'm 40," she said.
Article continues below advertisement
"I saw a bunch of comments from people wondering how I feed my 4 children and since you guys are dying to know, here's a little peek inside our main fridge filled with lots of fruits and veggies! This is our big main refrigerator, guys. Then if you want a little more chaos, with tons of oat milk and almond milk, you have this refrigerator. Okay? And then our freezer, I didn't even show you guys our other freezer. There you have it, guys," she said while giving a video tour on Instagram.
Article continues below advertisement
What do you think of Kim's bikini selfie? Sound off in the comments below!