PHOTOS
15 Selfies That Prove Kim Kardashian Really Loves Herself!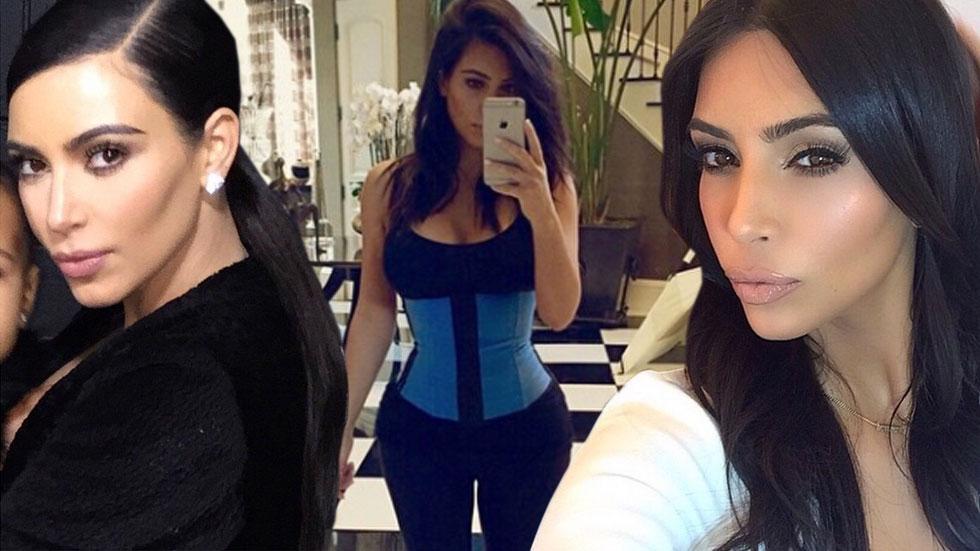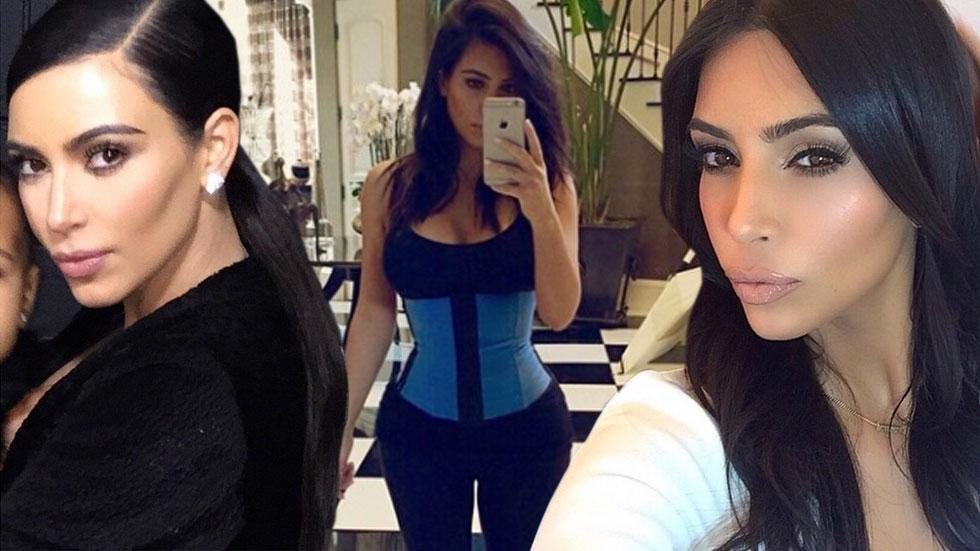 From Kim Kardashian's high-profile relationship with Kanye West to starring on Keeping Up With the Kardashians, the reality star always manages to stay relevant. And she's been keeping up with fame by being the selfie queen! Life management expert Kimberly Friedmutter explains exclusively to OKMagazine.com that Kim exhibits a positive form of narcissism by constantly posting selfies of her famous figure. "Narcissism is Kim Kardashian's product, that's what she sells. The narcissist in Kim's way is commodity, relevance, accessibility," she explains of the three drives that complete the human desire to be noticed. "By posting selfies on social media, those images that receive thousands of likes become a narsie," she says. Here, check out 15 of Kim's greatest narsies that explain why Kim loves herself!
Article continues below advertisement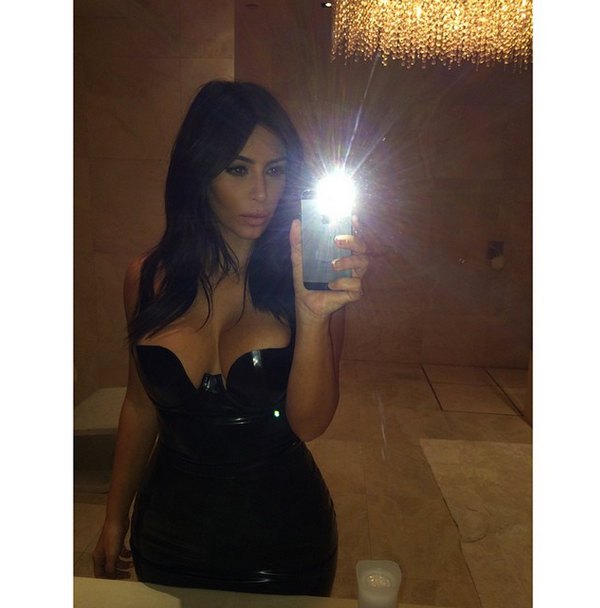 In the narsie, Kim flaunts her assets in a cleavage-baring top as a way to remain relevant, which is the first of the three primal drives. "Boy, these boobs look big," Friedmutter believes is Kim's reason for posting the image.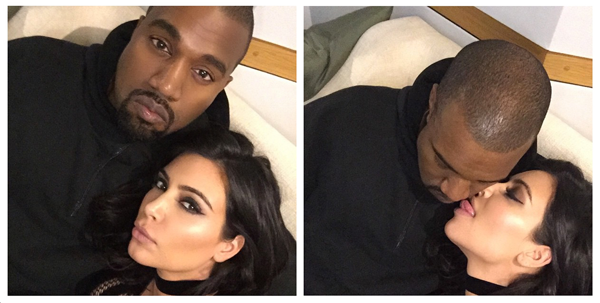 After divorcing her second husband Kris Humphries after 72 days of marriage, many wonder if the reality star will make it with her hubby Kanye West. "With the second drive, accessibility, it provides this private look into the inner sanctum of the individual," Friedmutter says. "Socially, with very little effort, it strategically reveals a person's preferences. She's absolutely letting us know that any of the photos that you see with the two of them is an, 'I'm all right,' 'we're all right.' The word to the village is that 'we're good.'"
Article continues below advertisement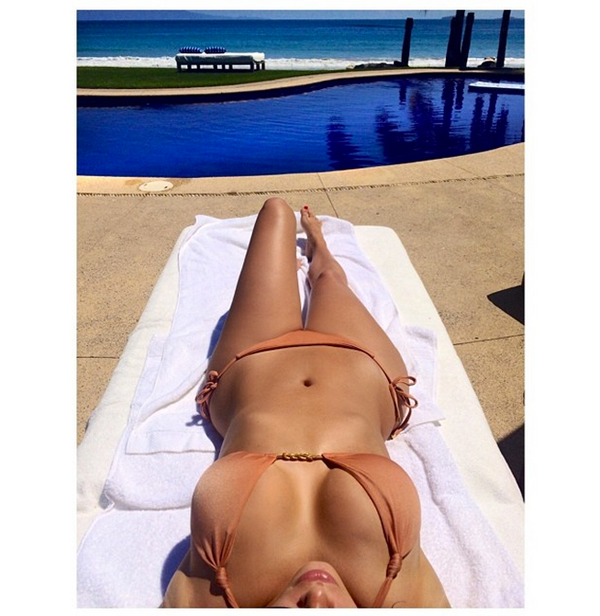 "This is bounce back time," Friedmutter says of Kim, who was highly criticized during her pregnancy with her daughter North West because of her weight gain. "If her body weathered the storm we would see all about it."

Article continues below advertisement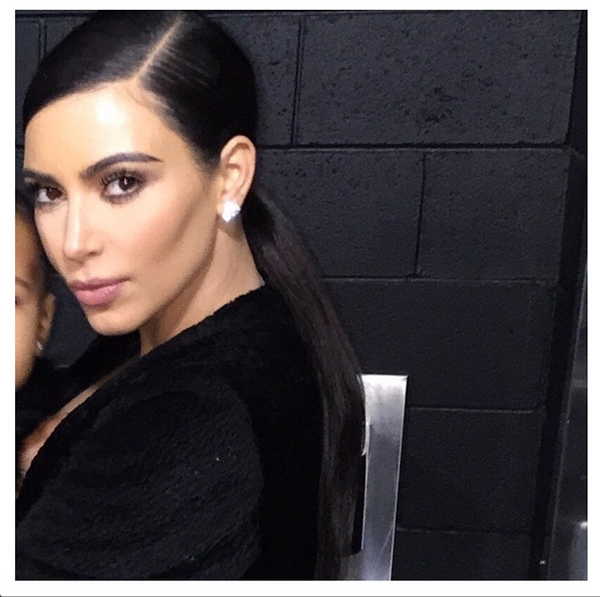 "This diamond is my friend, the person next to me not so much," she said of Kim cutting her daughter North West out of the photo. "For me, who is next to her didn't make the cut. That diamond is the center of the photo."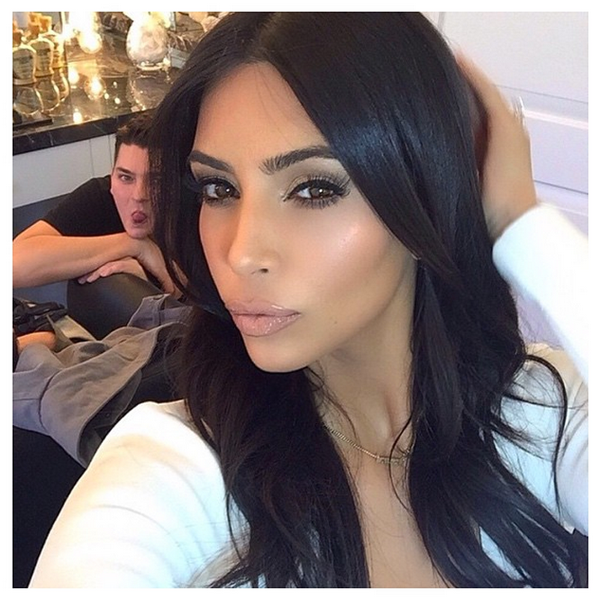 "The queen verses the villagers, which is why she makes herself queen of that shot," she says. "As far as other relationships, there could only be one queen. That means everybody needs to fall in line behind you."
Article continues below advertisement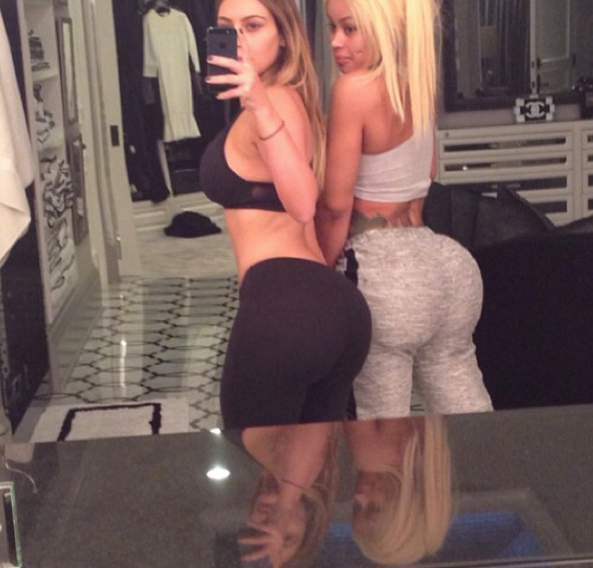 "She's saying best butts forever, she's my BFF. We know that they're not friends anymore," she explains of Kim and Blac Chyna. "This photo shows who has a real a— and who's being a real a—!"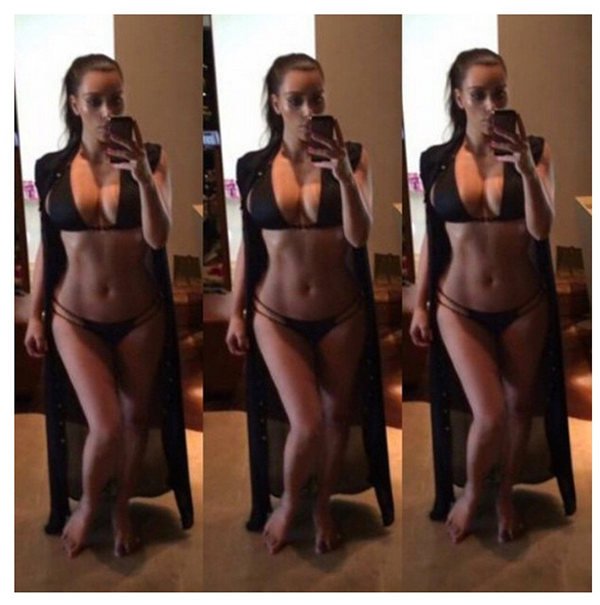 "I'm a narsie and I know it! You can never get enough of me," she claims is the reason Kim posted three of the same photo.
Article continues below advertisement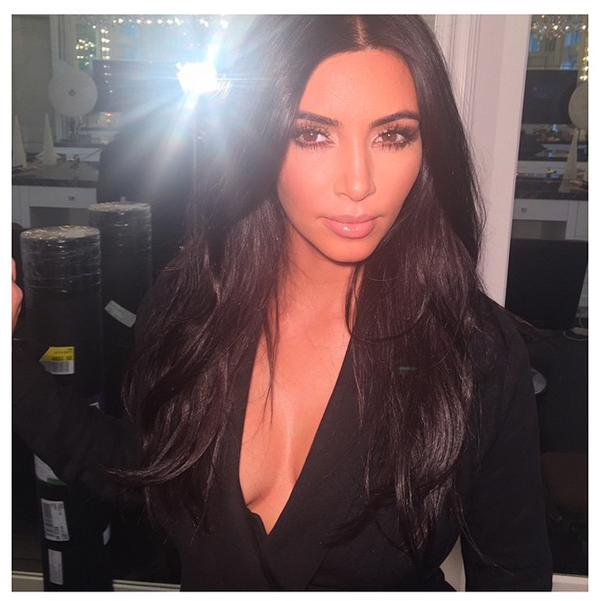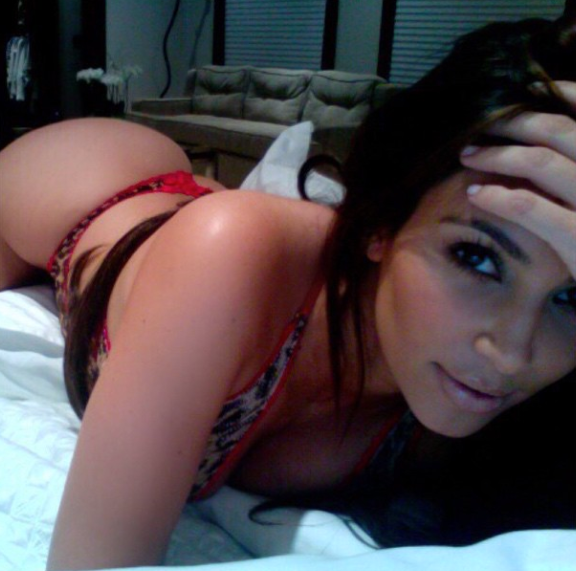 As a reward to her fans for helping her reach 27 followers on Instagram, Friedmutter believes the message of the narsie is, "You've been a very good fan, like you've been a very good boy."
Article continues below advertisement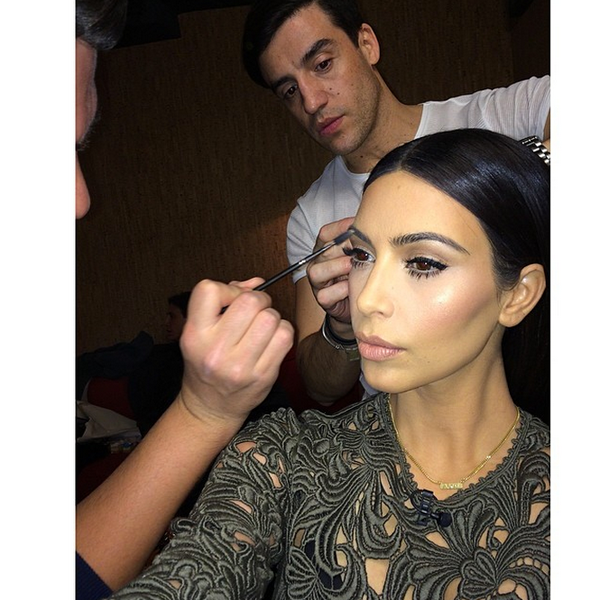 "It takes a village. I'm queen and these are my workers bees," she explains of the narsie.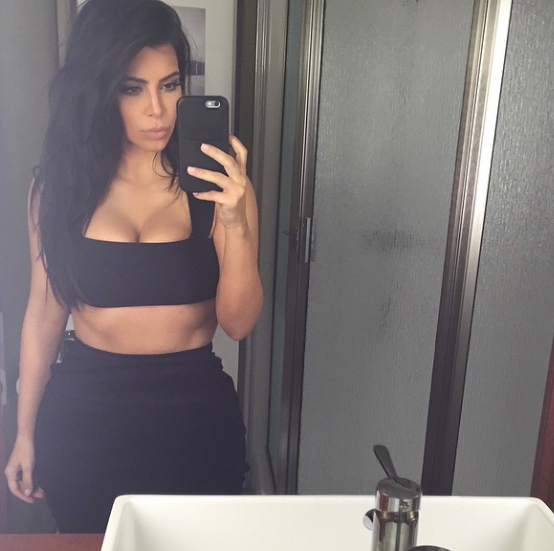 "She's taking the picture because she's cut," Friedmutter says of Kim's svelte figure. "She always mixes something soft, which is herself, with these hard, hard lines."
Article continues below advertisement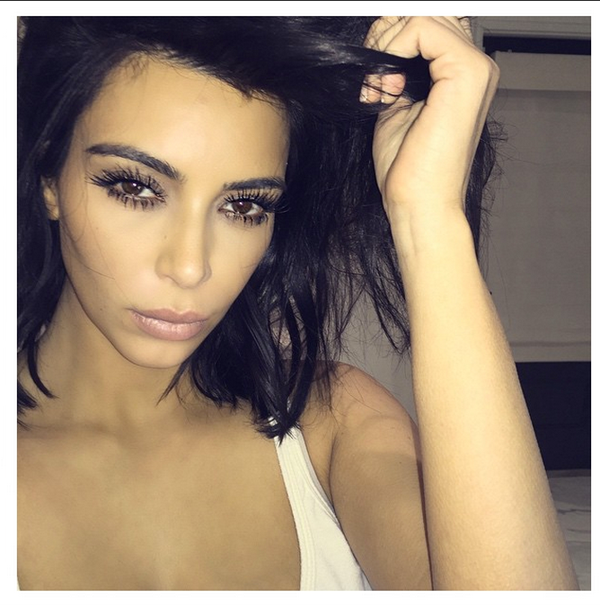 The Kardashian/Jenner sisters always come under fire for their rumored plastic surgery. The latest has been Kylie Jenner's reported lip injections. Friedmutter believes the reality star is showing off her long lashes to take attention away from their plastic surgery rumors. "She believes Kim is asking in this photo, "Do these lashes make my lips look big?"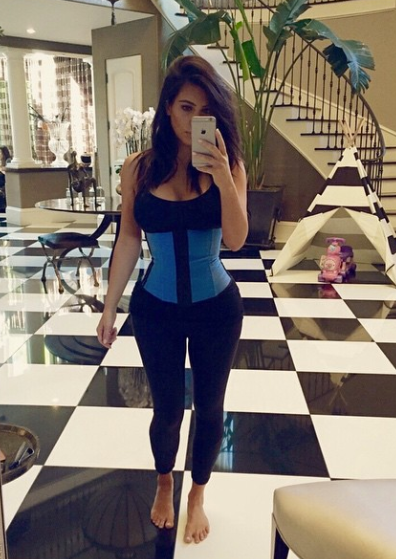 "On the road to thin, it almost looks like the yellow brick road, taking steps towards thin by having the literal steps," she says of the reality star flaunting her waist trainer.