PHOTOS
Kylie Jenner Criticized For Dressing Daughter Stormi 'Like A Boy' After Posting Cute New Pic On Instagram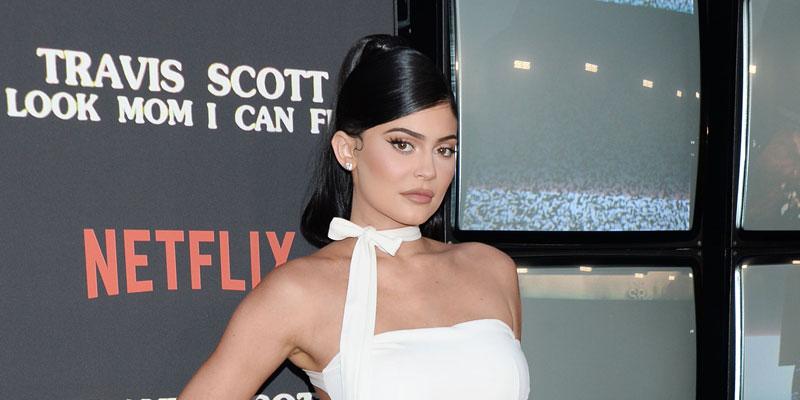 Kylie Jenner took to Instagram to share an adorable new photo of daughter Stormi on Friday, January 10, and several of her followers accused her of always dressing her little girl "like a boy." Stormi donned designer jeans, a graffiti t-shirt, and pricey BAPE sneakers in the snapshot, which got more more than two million "likes" and counting from fans.
Article continues below advertisement
Stormi posed for the pic in the living room of Kylie's Calabasas mansion. "Love of my life," the LipKit mogul captioned the image. "Why you always dressing her like a boy?" one fan wrote in the comments section of the post. "Agreed. Why are you dressing her like her daddy all the time?" another person added. "You need to stop dressing her like a dude," a third person chimed in.
Many of Kylie's 157 million followers quickly came to her defense. "Not every little girl needs to be in tutus and pink," one person fired back. "It's 2020 and this conversation is really going down on Kylie's page?! SMH," another fan lamented. "Y'all need to get a life if you're worried about what a baby is wearing," someone else joked.
Article continues below advertisement
The Kylie Cosmetics founder is gearing up for Stormi's second birthday bash. She revealed the theme for the party by sharing notes from her meeting with celebrity planner Mindy Weiss on social media. "Stormiworld 2" was listed as the event and February 1, 2020 was listed as the date. The concept for the soiree is seemingly a nod to Stormi's father Travis Scott and his hit album Astroworld.
Article continues below advertisement
"He wants so much more. Travis feels like he is so much more, regardless of where Kylie's head is at. Even if it ends up being a friendship over a relationship, he still hates that label," a source told Hollywood Life.
Article continues below advertisement
What do you think of the criticism being directed at Kylie over Stormi's outfit? Sound off in the comments below!