PHOTOS
Miley Cyrus Cuts Boyfriend Cody Simpson's Hair In Nothing But Lingerie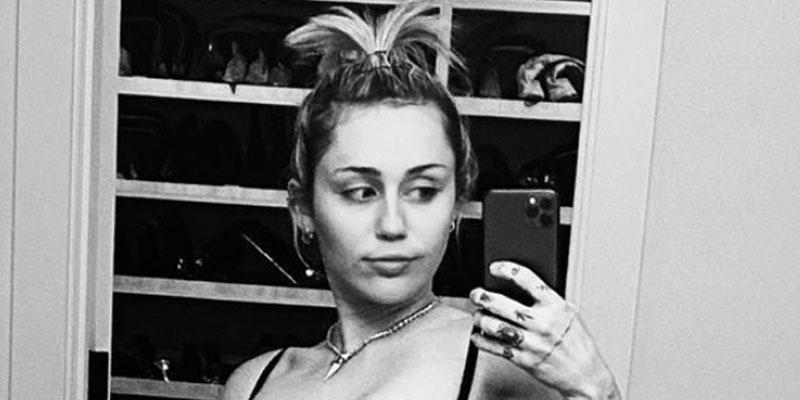 Cody Simpson shared a sexy photo of girlfriend Miley Cyrus giving him a haircut in nothing but black lingerie on Instagram on Sunday, February 2. The Australian singer sat shirtless while the "Slide Away" songstress gave him a trim with paper scissors.
Article continues below advertisement
"Superbowl supercuts," Cody captioned the image. "If you live streamed this, I'd totally watch it over the Super Bowl," one fan wrote in the comments section of the post. "Get a room you two! Jk, this is hot and you guys are goals," another person added.
Article continues below advertisement
Article continues below advertisement
"She Miley doesn't want to make anyone uncomfortable. She is not checking in on Liam as they do have a very few mutual friends they still both speak to. A lot of their friends chose sides and don't communicate with the others post the split. They will communicate here and there between friends but not over that. The split was hard on their few mutual friends, too. They barely spoke after the breakup. They'll always love each other deep down and friends close to them feel they both still do love one another," a source told Hollywood Life.
Cody recently confessed that while he's very happy in his relationship with Miley, neither of them are thinking of starting a family anytime soon. "Do you want babies?" Cody was asked on The Kyle and Jackie O Show. "None yet, mate," Cody said with a laugh.
Article continues below advertisement
What do you think of Cody sharing the sexy photo on Instagram? Sound off in the comments below!