PHOTOS
Teresa Giudice Believes Joe Giudice Cheated On Her When Daughter Gia Giudice Was A Baby — 'He Had A Separate Cell Phone With One Girl'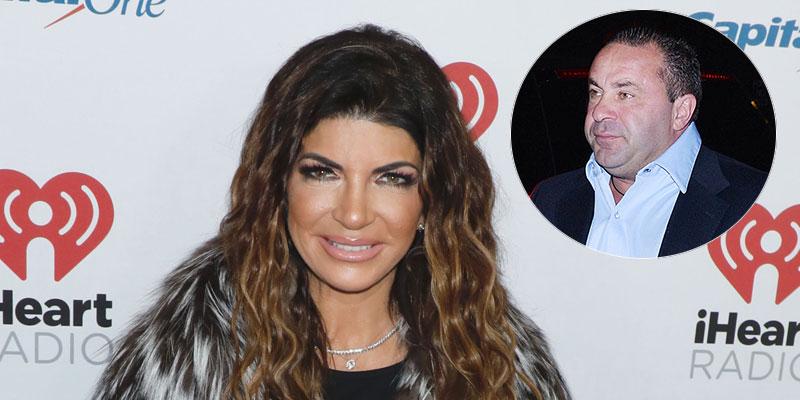 Teresa Giudice revealed she believes Joe Giudice cheated on her early in their marriage when their eldest daughter Gia was just a baby in a clip of the Wednesday, February 12 episode of Real Housewives of New Jersey. The reality star accused Joe of cheating on the Bravo special Joe and Teresa Unlocked in October 2019, but apparently her suspicions of his infidelity go back decades.
Article continues below advertisement
The topic came to light while Teresa was explaining how Joe made her sign a prenuptial agreement before the wedding. "I signed the prenup a week before I was getting married. He said to me, 'The reason I made you sign the prenup is because I really didn't even wanna get married.' I have a lot of resentment. I feel like I didn't deserve that. I was like the perfect, perfect f**king wife," she told her costars.
Article continues below advertisement
When the cookbook author was asked if she thought Joe ever "fooled around behind her back," she divulged that she found one of Joe's secret cell phones when daughter Gia was a toddler.
"Listen, he had a separate cell phone with one girl," Teresa continued. "You know that for a fact?" Jennifer Aydin asked. "Yeah! I found it. It was his ex-girlfriend's sister. He said she was going through her divorce ... he was helping her try to sell her house. Like, I quit my job. Gia was three, and I was like, what am I gonna do? I shoulda left then, right? I didn't because he denied it to me. I believed him," Teresa confessed.
Article continues below advertisement
MORE ON:
The Real Housewives of New Jersey
"Today, do you believe he cheated on you?" Teresa's brother Joe Gorga inquired. "Yeah now I do," she admitted.
Joe Gorga's wife Melissa — who previously revealed she never liked Joe Giudice — wasn't shocked by Teresa's story. "Listen, I don't think it's news to anybody's ears that Joe was cheating on Teresa. What the news is here is that Teresa is finally admitting it," Melissa said in a confessional.
Article continues below advertisement
Teresa and Joe decided to separate after 20 years of marriage in December 2019 after he moved to Italy following his release from an ICE detention center. They are on amicable terms, and Teresa is even open to meeting his future girlfriends. "We're doing good. First priority is our daughters, and that's it. I even told Joe, 'You know, when you find your significant other, I'll even come and hang out with you to make it good for my girls.' Obviously, if I'm fine with it, they'll be fine with it," Teresa said on Pop of the Morning on February 5.
What do you think of Teresa opting to stay with Joe after she suspected he was cheating? Sound off in the comments below!