PHOTOS
Reza Farahan Takes Legal Action Against 'Shahs Of Sunset' Costar & 'Homie' Mike Shouhed For Using His Name For T-Shirt Brand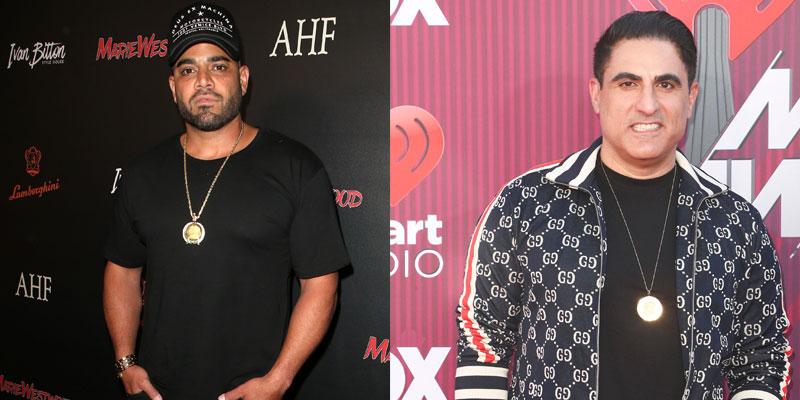 New feud alert! Reza Farahan is now embroiled in a new war with another one of his Shahs of Sunset costars. The reality star is apparently taking legal action against fellow Bravo celeb Mike Shouhed for using his name and likeness for t-shirts sold on his site, TrueGoldBrand.com.
Article continues below advertisement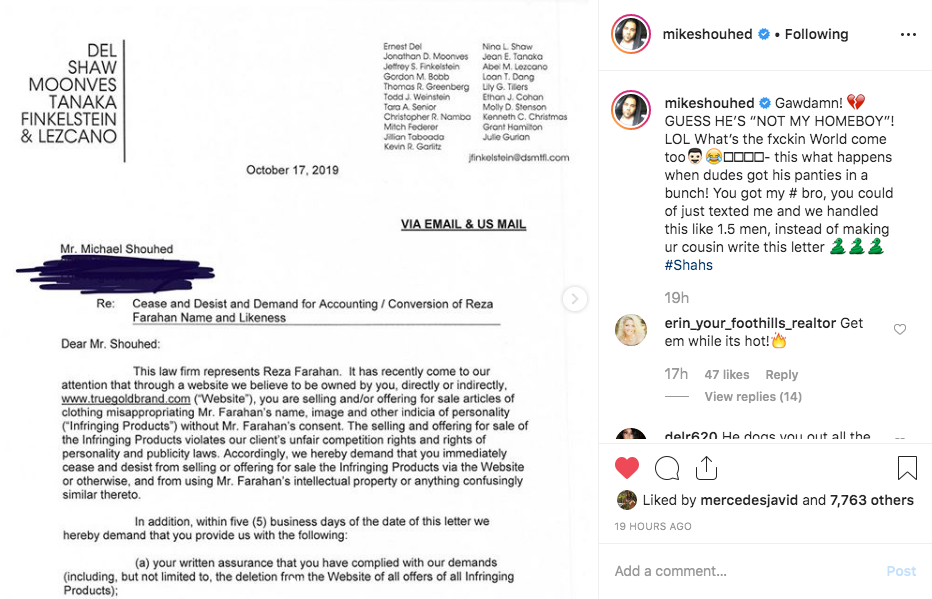 Mike, 41, posted a photo of a cease and desist letter from Reza's lawyer on Instagram on October 17. The shoe designer wrote alongside the legal document, "Gawdamn! ? GUESS HE'S 'NOT MY HOMEBOY!' LOL. What's the f**king world come too. This what happens when dude got his panties in a bunch!"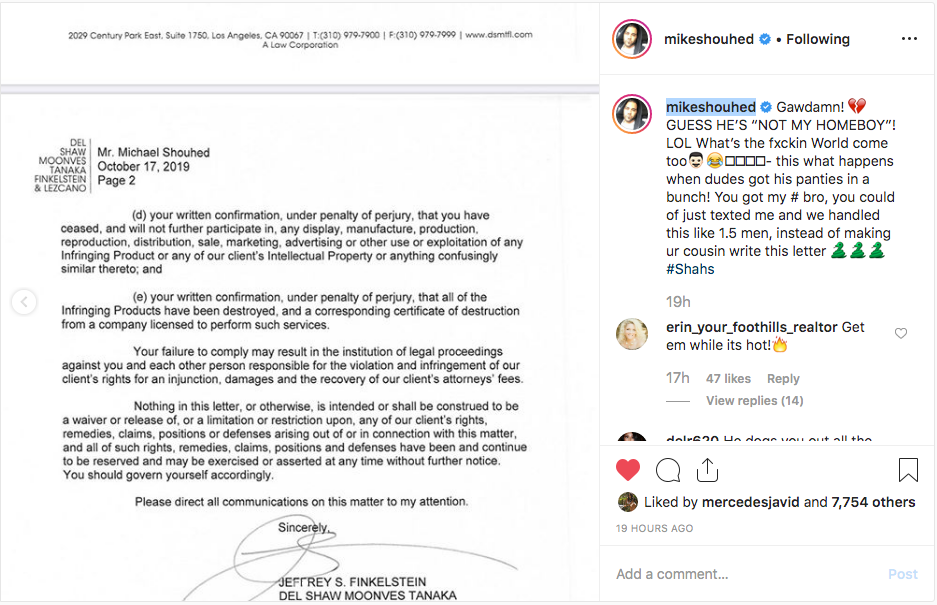 "You could of just texted me and we would have handled this like 1.5 men, instead of making your cousin write this letter," Mike wrote, adding three snake emojis. The letter accused Mike of using Reza to sell products on his website without his permission. The document demanded Mike to remove those items from his website.
Article continues below advertisement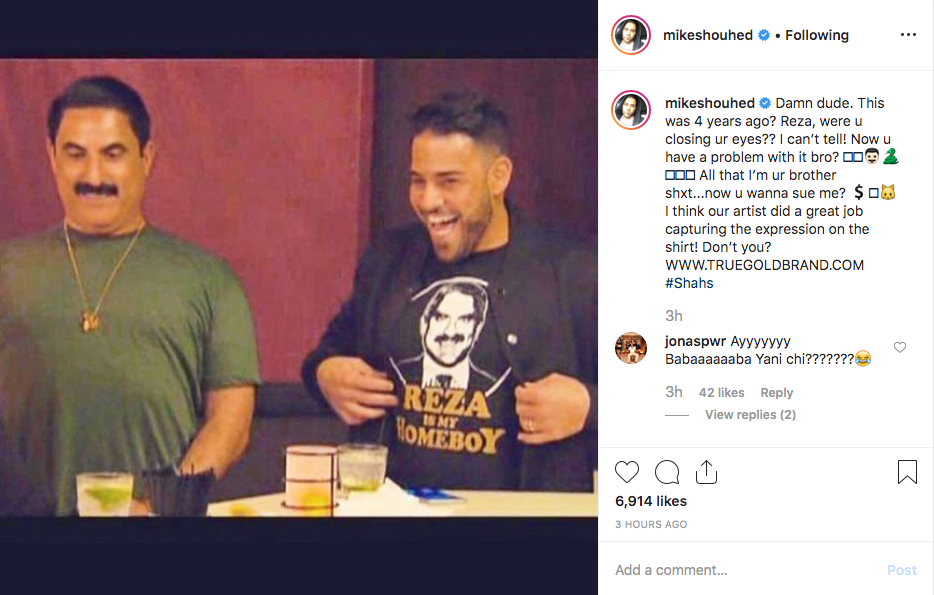 Mike later went on his Instagram Stories and wore a "Reza is my homeboy" tee and said, "As you guys have been noticing, one of my homies is having a lot of problems..."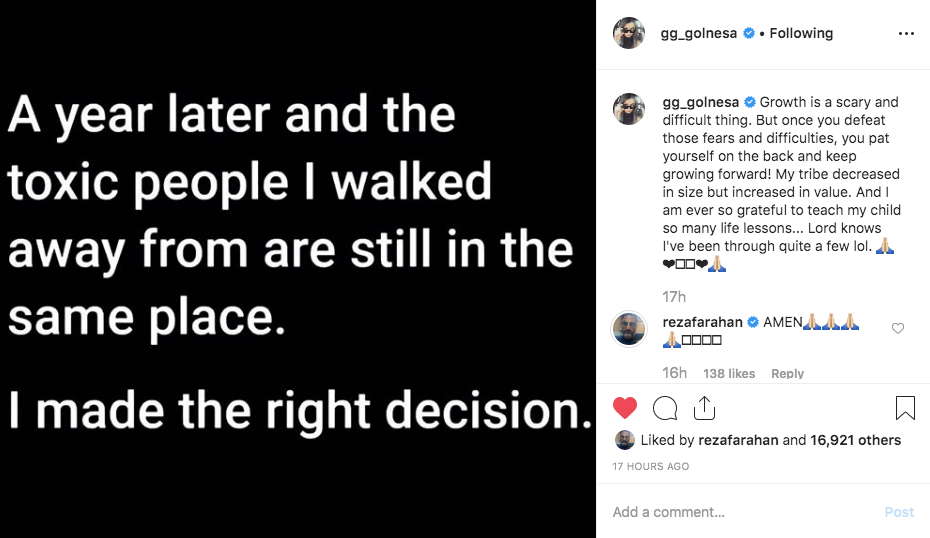 Shahs castmate Golnesa "GG" Gharachedaghi weighed in and posted a cryptic quote that was seemingly directed at Mike. "A year later and the toxic people I walked away with are still in the same place. I made the right decision to walk away from them," the pregnant 37-year-old posted.
Article continues below advertisement
Reza enthusiastically commented, "AMEN????????!" He recently unfollowed several of his Shahs castmates.
In the caption, GG wrote, "Growth is a scary and difficult thing. But once you defeat those fears and difficulties, you pat yourself on the back and keep growing forward! My tribe decreased in size but increased in value. And I am ever so grateful to teach my child so many life lessons...Lord knows I've been through quite a few lol."
Article continues below advertisement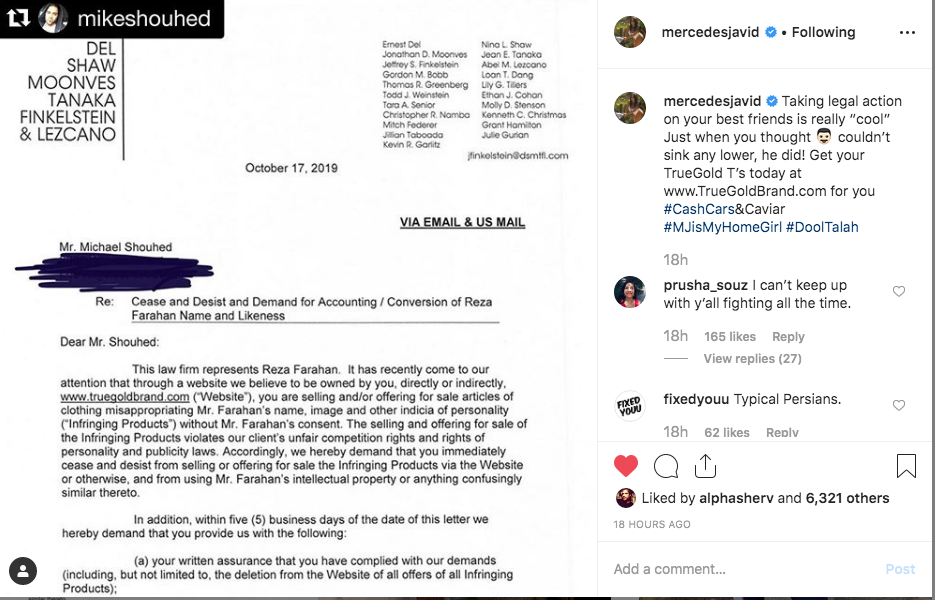 Reza's ex-bff and costar Mercedes "MJ" Javid took to Instagram to give her two cents on the situation. The mother of one reposted Reza's cease and desist letter from Mike's feed and made it clear whose side she stands on. MJ, 47, made it clear that she's siding with Mike. She wrote under the reshared picture, "Taking legal action on your best friends is really 'cool' Just when you thought ?? Reza couldn't sink any lower, he did! Get your TrueGold T's today at www.TrueGoldBrand.com for you #CashCars&Caviar #MJisMyHomeGirl #DoolTalah."
MJ and Reza are also not on good terms as of late. The drama began when he apparently refused to visit MJ in the hospital after the birth of her son Shams and MJ's husband, Tommy Feight, allegedly vandalized Reza's home in May.
Article continues below advertisement
Season eight of Shahs of Sunset is set to air later this year.
What are your thoughts on Mike and Reza's feud? Sound off in the comments below!