PHOTOS
Vanderpump Rules Cheat Sheet: 15 Facts About Ariana Madix You Need To Know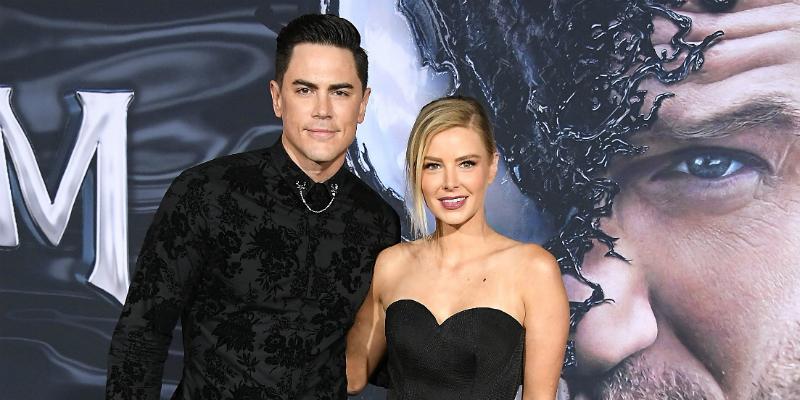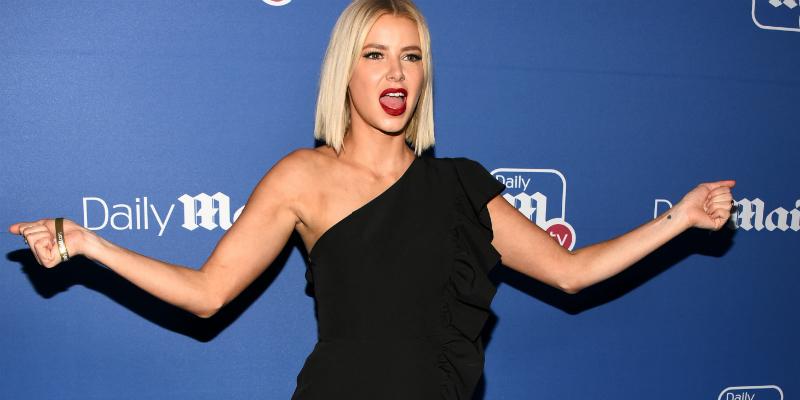 But not to worry—here is your cheat sheet with 15 facts about Ariana Madix. From her interesting hobbies to her relationship with Tom, even the biggest fans might be surprised that you might not know your favorite reality star as well as you think. Can you name Ariana's favorite musician?
Article continues below advertisement
MORE: 'Vanderpump Rules' Girls Strip Down For Peta Campaign
What would Ariana facts be without a little Vanderpump drama? She's been around since Season 1, so there are a few facts thrown in to relive some of your favorite (and most dramatic) plot lines on the show surrounding Ariana. Keep reading to find out all the details about Ariana's life that she's too much of a "good girl" to spill.
She's A 'Ride or Die' Kinda Friend
Lala Kent and Ariana have proven to be BFFs through thick and thin from girls' night out to deep conversations. Ariana even gushed about her friend to The Daily Dish. "I love her. We've had these serious conversations … That's just kind of the nature of me and Lala's friendship … And I think that's why I was so thrilled to have her around again."
She Loves Cats
Have you seen her Instagram? It's a shrine to her furry pets.
She's A Professional Athlete
She was an award-winning Equestrian rider. In fact, she sat down with Bravo and said that horseback riding is still on her five-year bucket list. In her words, "To kick ass in the horse show ring—like really kick ass I want to win the Derby," was one of her goals.
Article continues below advertisement
She's Got Beauty & Brains
Ariana got her BA in Theatre and Broadcasting from Flagler College. Later, she went to NYU's prestigious Tisch School of the Arts.
Article continues below advertisement
She's Older Than You Think
She might look cute as a button and go to Coachella every year, but the Melbourne, Florida native was born on June 24th, 1985.
Article continues below advertisement
Britney Spears Is Her Ultimate Girl Crush
"I have a serious crush on every single one of my girl friends, Ruth Bader Ginsburg, and Stella Maxwell. Britney is less of a crush, more idol worship."
Article continues below advertisement
Ariana & Tom Had A Rocky Start
Tom was dating Kristen when he first kissed Ariana. Shortly after, Kristen went bye-bye and Ariana was his new girlfriend.
Article continues below advertisement
She's Friends With Kristen … For Now
Fans of the show found this to be a shocker. Remember that little incident when Ariana and Tom hooked up while he was still with Kristen before he dumped her for Ariana? But, this was all in Season 2. By Season 6 all was forgiven and the two women did the unthinkable. They became genuine friends. Kristen even gave a birthday shout-out on Instagram to Ariana!
Article continues below advertisement
Ariana & Tom Will Likely Be Reality TV's Hottest Couple Forever
The couple sat down with US Weekly to talk about what's next for their romance. In Ariana's words it's all about "Trying to move forward and create a future for myself, and create a future with Tom. That, I feel like was my biggest hurdle to overcome."
Article continues below advertisement
She Was A Disney Princess
No, she's not staring as Cinderella. Ariana actually traded in her signature golden locks for a long red wig to play Ariel at Walt Disney World.
Article continues below advertisement
Grace Kelly Is Her Idol … Well, One Of Them
The rising star told Maxim that "I've spent my whole life dreaming of being Grace Kelly or Brigitte Bardot, but my favorite fictional characters lean more towards Furiosa, Maggie from the Walking Dead or Regina George. Roll all of that together, put it on horseback, throw in some laughs and beautiful cinematography and you have a confusing impression of my dream role."
Article continues below advertisement
She's Hungry For Fame
Let's face it, this girl wants to be in front of the camera. She left the sunny shores of Florida to pursue her acting career. She moved to NYC to act. Then, she settled in Los Angeles bartending at SUR and joining the reality TV show.
Article continues below advertisement
She Has A Book
Ariana and Tom created an epic cocktail book that will likely be a must-read for fans of the show. "It's gonna be really awesome. Before I became part of the book, I was sort of helping Ariana with it indirectly. We've changed directions now though as far as where she was going to go initially, and we are going to self-publish. Get into Urban Outfitters, bring it out to parties," Tom reportedly said.
Article continues below advertisement
She's Not Friends With Stassi
Not everyone can get along, and Ariana has made it clear that she doesn't want to be Stassi's friend. Further than that, she's said that she doesn't want anything to do with her.
Article continues below advertisement
Showbiz Runs In The Family
Ariana's little brother is also on Vanderpump Rules. And, just like his big sis, he's an actor too.