Podcasts
Kanye West Willing To Spend $500K To Ensure He Is On Arizona Ballot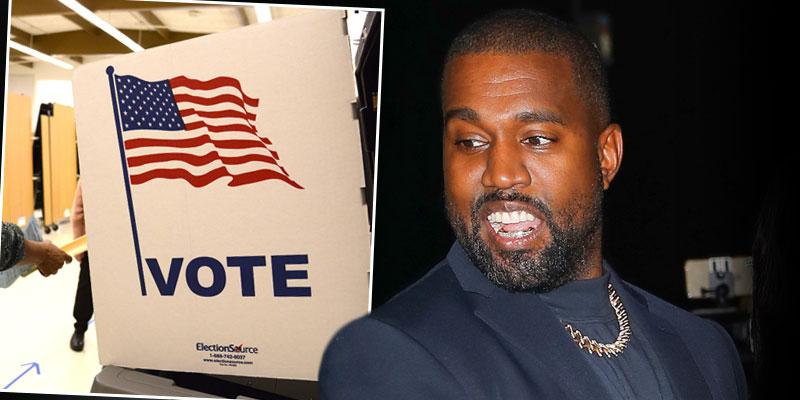 Kanye West is desperate to get on the ballot in Arizona, and he isn't afraid to drop some big cash to make that happen.
West needs another 37,769 names over the next week to ensure that he is represented on the State's ballot, and sources are saying that he isn't scared to spend $500 000 to achieve his goal.
KANYE WEST KICKED OFF THE WISCONSIN BALLOT
The rapper has employed the services of a 3rd-party petitioning group, Let the Voters Decide, and will be sending more than 100 volunteers to gather the required signatures. Apparently, the company is being paid $8 per signature.
Article continues below advertisement
If West doesn't get the required number of signatures, it will be another blow to his already-rocky campaign to run as an independent candidate.
He was already kicked off of the ballot in Wisconsin and failed to file enough signatures and the correct paperwork before the state's August 5 deadline. The rapper has also been kicked off the ballot in his home state of Illinois and failed to meet the deadlines for Nebraska, New York, and Maryland.
The father of four did, however, meet the requirements in both West Virginia and Vermont. Late last week he bragged on Twitter over the number of states that he managed to register for.
KANYE WEST USED KIRSTEN DUNST'S IMAGE IN BIZARRE PRESIDENTIAL PROMO
"Praise God ... look at all the ballots we're on On. Oklahoma, Arkansas, Vermont, West Virginia, Colorado, Iowa, Utah, Minnesota, Tennessee, Virginia," he tweeted.
In promotional material for his campaign, the 'Power' rapper was accused of the unauthorized use of Kirsten Dunst and Vogue editor Anna Wintour's face.