REALITY TV
Bloop Bye! NeNe Leakes Confirms She Will Not Return To 'RHOA'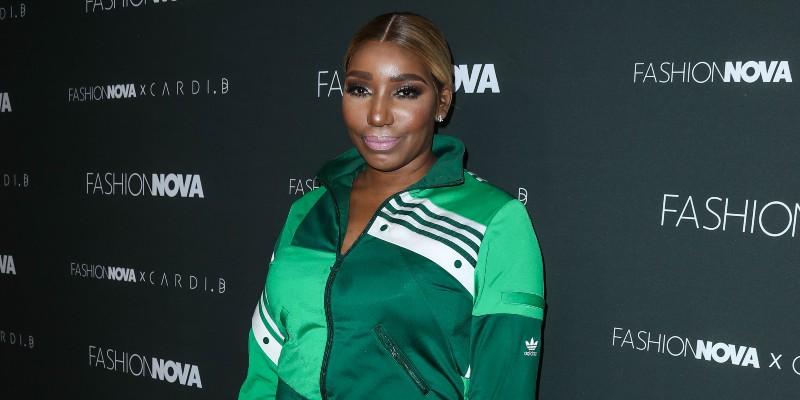 NeNe Leakes is turning in her peach for good. After much speculation, the reality star confirmed she will not be returning to The Real Housewives of Atlanta.
"There has been a lot of emotion flying from both sides," she explained in a YouTube video posted on her channel on Thursday, September 17. "It has been hard, and I have made the very hard and difficult decision to not be a part of Real Housewives of Atlanta season 13."
Article continues below advertisement
"It wasn't an easy decision for me. It was hard," she admitted.
ANDY COHEN REVEALS WHAT IT'S LIKE TO FILM 'REAL HOUSEWIVES' DURING COVID-19
The 52-year-old joined the Bravo series in season 1 and remained a main cast member through season 7. After taking a guest role in season 8, Leakes left the series only to return as a full-time housewife in season 10.
Appearing on a total of 11 seasons, the mom of two says she is proud of her legacy and her time on the show.
"I'm just so happy that I can say that I was a part of a genre that opened up doors for Black ensemble reality shows," she noted. "I want to thank everybody that has looked up to me over the years. … I want to thank Bravo for all the memories. … Thank you to the cast for all of the memories."
The video also included her RHOA highlights from over the years and concluded with her telling fans that she is "going to miss" them.
Article continues below advertisement
Bravo confirmed Leakes' departure and noted that she was an important part of the reality series.
"We wish NeNe all the best in her future endeavors and thank her for sharing her journey for over a decade with the fans of The Real Housewives of Atlanta," Bravo said in a statement. "She's been instrumental since the start and will truly be missed, and maybe one day she'll hold the peach again."
Following the news, Andy Cohen, whom Leakes often refers to as Buttercup, took to Instagram to say he's looking forward to working with the frequent Watch What Happens Live guest again soon.
"NeNe Leakes is an icon of the genre," he wrote. "She is a gif and catchphrase machine. In 11 years of #WWHL, NeNe has been our most frequent guest, and she is always A BLAST. NeNe nicknamed me 'Buttercup' the first day we met, and still calls me that today. Through her whole run, she has always had a serious concern and drive to maintain the success and well-being of #RHOA. I am going to miss NeNe on the show, but I'm hoping we work together again soon and will remain in each other's orbits forever. XO, Buttercup."
Article continues below advertisement
Fans of the show were probably not shocked at Leakes' exit. Back in January, pal Wendy Williams claimed that Leakes told her was exiting the show.
"I took a break between commercials, my office is right there behind the set. I had to go to the bathroom and so I looked at my phone between commercials. And NeNe texts, 'I'm quitting,'" the host said on The Wendy Williams Show. "I'm surprised I got it because I have no service in my office, but I got it."
MORMONS! MONEY! 5 THINGS WE TOOK AWAY FROM THE DRAMATIC 'RHOSLC' SEASON 1 TRAILER
The New Normal actress later denied she had quit, and in February, she said she was still "very undecided" about returning to the series.
In August, Leakes went on a Twitter rant amid her contract negotiations and seemed to call out her castmates for not coming to her defense in the past.
"I hav sic protected every1 sic for years and covered up things I shouldn't have! I took the beating so others didn't have too sic and no one has protected me or stood up for me. Y'all have gone silent and turned the other cheek. You are NOT exempted from getting this same treatment 1 day," she said.