REALITY TV
Inside Lauren Conrad And Whitney Port's Relationship — Are They Still Friends?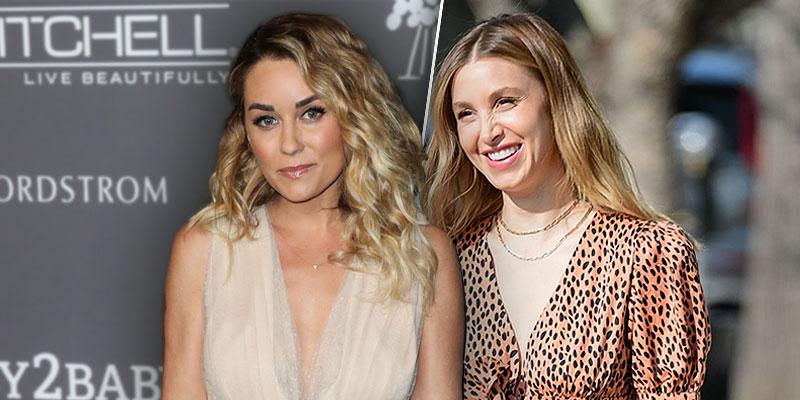 Even though The Hills ended in 2010, everyone wants to know — do Lauren Conrad and Whitney Port still keep in touch? The former costars revealed where they stand today on Port's podcast, "With Whit," which aired on Tuesday, September 22.
"I would say the question that I get the most of all time is, are you still friends with Lauren?" Port, 35, asked during the interview with Conrad, 34. "And so my answer to them is always, you know, it's friends that you went to college with. Good friends that you have really special experiences with, that you always have love for her, but that you don't always keep in touch with."
Article continues below advertisement
Port also revealed she kind of felt like she had a "falling out" with Conrad. However, the mom of two reassured Port that is far from the truth. "It's so funny how there are things that we kind of like have in our mind and we're like, 'Well, that's what it is,'" Conrad replied. "I wish we'd had this conversation because when you said this, I was like, 'I actually have no idea what you're talking about.'
Article continues below advertisement
"Like, I have so much love for you, and it's one of those things where like, I stopped filming," Conrad added.
'HILLS' STAR AUDRINA PATRIDGE SAYS COPARENTING WITH COREY BOHAN HAS GOTTEN 'HARDER'
Conrad — who left The Hills in 2009 — also got candid about why she had to step away from the MTV hit show. "I just kinda needed a clean break for a minute to kind of emotionally recover," the LC Lauren Conrad designer admitted. "I took some time off and then obviously moved out of L.A.
"It was one of those things where I was like, 'OK, well this isn't a healthy space for me anymore.' I need to kind of, like, live my own life and do this. I kind, like, removed myself from that whole scene. Really."
In that time period, Conrad noted that she distanced herself from Port, which she apologized for. "It's just really being like, 'OK, like I need to live my life,'" she explained. "I lived a certain way for so long and, like, as much as I am appreciative and I love you and I love so many people we've worked with, like, you know, there is certain, like toxic elements there and it's really hard."
Article continues below advertisement
HEIDI MONTAG & AUDRINA PATRIDGE REUNITE WITH 'THE HILLS' COSTAR KRISTIN CAVALLARI
Conrad revealed she had to "kind of heal" from being in the spotlight, adding she had to "figure out who I wanted to be."
"We started so young and I was, like, it's such a hard time where you're figuring out who you are," she continued. "And I did it in such a weird way. I need to do this on my own now, with no other voices... literally living my life for me."
It's great to see that these two ladies are still close after all these years!