STYLE
Post-Partum Diva: Evelyn Lozada Reveals the Essential Fashion Item for New Moms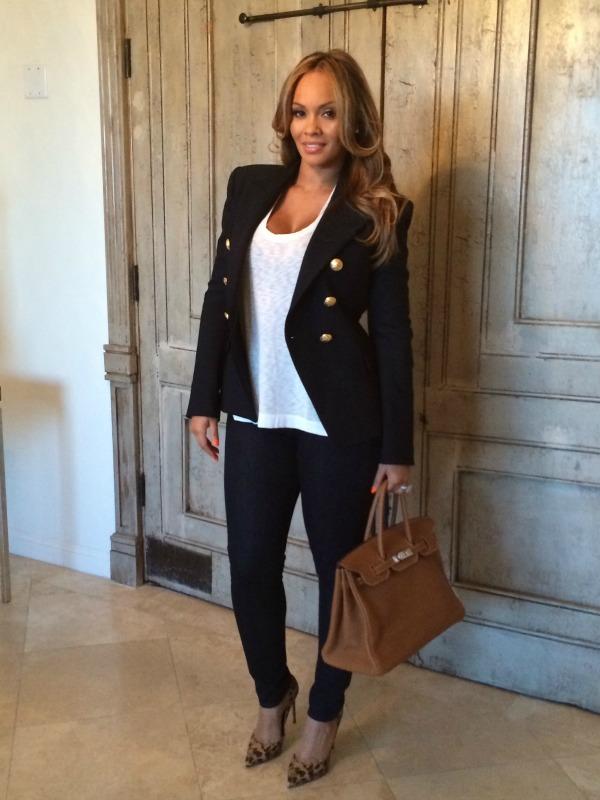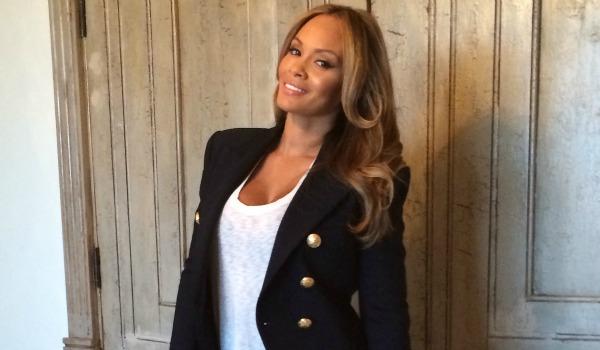 We all know that when you are pregnant for nine months, your post-partum belly doesn't go back to normal right away. As I stated in last week's post, it takes time. However, that doesn't mean you need to be frumpy until your body gets back to pre-pregnancy bliss!
OK! News: Evelyn Lozada explains how to get your beauty back after baby.
We all need lots of time to take care of baby and ourselves without stressing over our bodies and I want to help you look and feel great even as your body is in constant flux.
Article continues below advertisement
I have a few tips of what you should wear now that we are post-partum mommies.
1. Don't try to fit in your pre-pregnancy clothes. You will get frustrated because they will not fit properly.
OK! News: Squee! Jenna Dewan-Tatum just posted the sweetest pic of her baby Everly.
2. Don't give away your clothes. Give your body time to heal and get back in shape.
3. Only wear items that fit you well, but don't wear pregnancy clothes that are too large.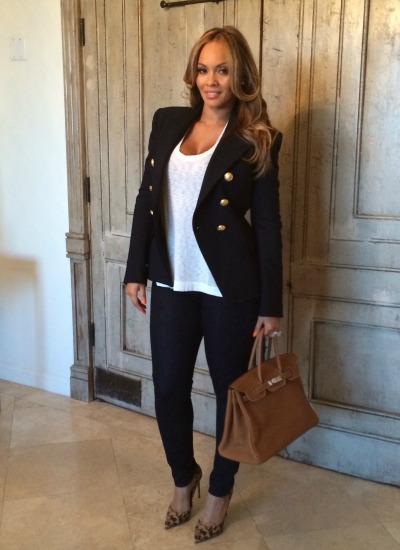 At this moment, blazers are my best friends! They add sophistication and the extra layer also makes you look taller if you're wearing a long top or tunic. You can pair this look with fun accessories, tighter leggings, jeggings, or even your recently retired maternity skinny jeans (Let's be honest, you're the only one that will know they're maternity! There's no shame in it.). Check out my look: I'm wearing a fabulous Balmain blazer with my go-to J-Brand jeans, a plain white top and pumps for a little pizzazz!