STYLE
What Would the Countess Do? George Clooney's Arrest & Jon Hamm's Kim Kardashian Remarks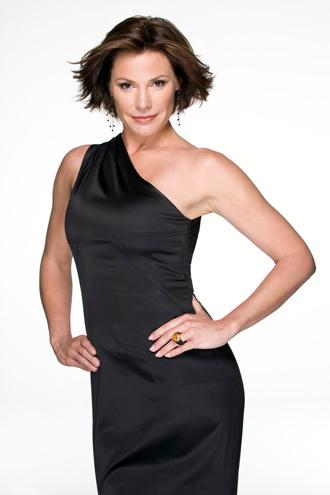 When it comes to etiquette, manners and overall good behavior, even celebrities need help navigating the rough waters of stardom! It's a good thing Countess LuAnn de Lesseps of The Real Housewives of New York City is joining forces with OK! to school them on the right thing to do! In a rough situation, we just ask, "What would the countess do?" This week, the countess chimes in on George Clooney's arrest and Jon Hamm's comments on Kim Kardashian.
Article continues below advertisement
OK! NEWS: GEORGE CLOONEY ARRESTED OUTSIDE SUDANESE EMBASSY IN D.C.
George Clooney was arrested for protesting outside the Sudanese Embassy. Is this a good way to draw attention to your cause or should George have used other tactics to avoid arrest?
George Clooney has been an outspoken advocate for peace in Sudan for many years and just last week warned a Senate panel of Sudan's worsening humanitarian crisis. He knew that his arrest in front of the Sudanese embassy would generate a flurry of press interest, which would in turn bring more awareness to the tragic conditions in Sudan. I admire George's commitment to the Sudanese people and I respect his willingness to get arrested for the cause.
MORE ON:
What Would the Countess Do
Tip: Get involved in causes you believe in and make the world a better place.
OK! NEWS: JON HAMM ON DISSING KIM KARDASHIAN — "IT'S NOT PERSONAL"
Jon Hamm didn't exactly apologize when he explained his "idiot" comments in connection with Kim Kardashian were not meant to be taken personally. Is a straight apology necessary or is Jon entitled to voice his opinion?


I think Jon Hamm was wrong to call Kim Kardashian an idiot! He may not agree with her career choices or how she portrays herself on television but there is no denying that Kim deserves a straightforward apology. Jon's "opinion" turned into an insult when he singled out Kim and I'm not surprised that she took his comments personally.
Tip: Don't judge a book by its cover because you might miss a good read.
LuAnn will be joining the exciting cast of the "There Is Nothing Like A Dame" Benefit in NYC on March 26th for the Actors Fund of America and the Phyllis Newman Women's Health Initiative. For information go to www.actorsfund.org. For all information please go to her website www.luanndelesseps.com. For everything Countess LuAnn, check out www.luanndelesseps.com, follow her on Twitter and check out her Facebook page!