VIDEOS
Easy and Healthy Meals You Can Prepare on Sunday Night and Eat All Week!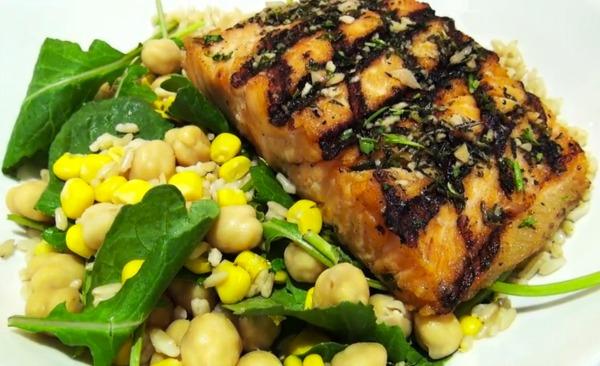 Not many people wake up on weekday mornings ready to prepare themselves a healthy yet delicious 5-course meal for lunch that day. Who has the time? But if you're looking for something simple to whip up on Sunday night that you can eat throughout the week for lunch or dinner, we've got just the thing for you.
Watch: See all the Full House reunions that took place this week
Celebrity chef Paula Hankin has come up with two super tasty treats you can make before the week starts that will last for several days. We caught up with her at Frolic, a popular playspace in NYC where many celeb moms are known to hang with their adorable kids.
Article continues below advertisement
The first meal is called the Slim Down Bowl. This is a collection of your favorite protein, a raw green, brown rice or quinoa, corn, beans or any of your favorite fresh items. See what some of Paula's favorites are in the video above for inspiration.
Photos: Valentine's Day gifts you'll fall in love with
She will also introduce you to her Crustless Quiche Cupcakes and you'll be so thankful she did! It's incredible how tasty and healthy these are and how little cooking they require. Just mix in a few good-for-you ingredients with scrambled eggs, bake them up and they stay good for up to 3 days. Plus, they are a perfect snack for any time of day. Here is the full recipe for the ones you see in the video above:
Whisk 3 eggs
1/2 cup of milk
10 cherry tomatoes (washed and cut in to 4's)
Fat free feta
Pinch of salt / pinch of pepper
1 cup fresh raw spinach chopped
Whisk eggs, then put all other ingredients in the bowl.
Spray muffin tray with non-stick cooking spray. With a ladle, scoop mixture and fill each cup to the edge.
Bake the mini quiches at 375 F for about 30 minutes, or until set.
Let cool for 15 mins pop out and eat.
Article continues below advertisement