VIDEOS
Shahs of Sunset Star Reza Farahan Answers Your Twitter Questions!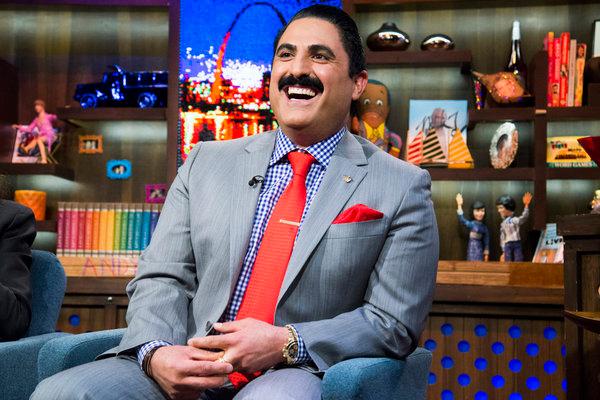 You had Twitter questions for Shahs of Sunset star Reza Farahan, and he has answers for you. When he stopped by the OK! offices we brought him your queries and he now you can hear his responses!
OK! News: What is Miley doing in her new video?
Reza addresses his relationship with his grandmother and his father, which we've seen have its ups and downs on the show, and reveals how they are doing now. It's good! But check out the video above for the full details. He also talks about the Million Dollar Listing Los Angeles guys and if he ever works with them (now there's a Bravo crossover show if we've ever heard of one).
Article continues below advertisement
Photos: We ranked the best celebrity baby names of 2013
Plus, Reza does not hold back when it comes to his Shahs castmates. If you ever wanted to know what Mike smells like, and I mean really know, Reza goes into full detail about scents and quantities of scents. It's a lot. He also reveals the most down-to-earth castmember, as well as the least. Oops! And you know Reza wasn't leaving without answering questions about that illustrious mustache!