VIDEOS
Teen Mom OG Exclusive Preview: Amber And Gary Have An Explosive Fight Over His New Baby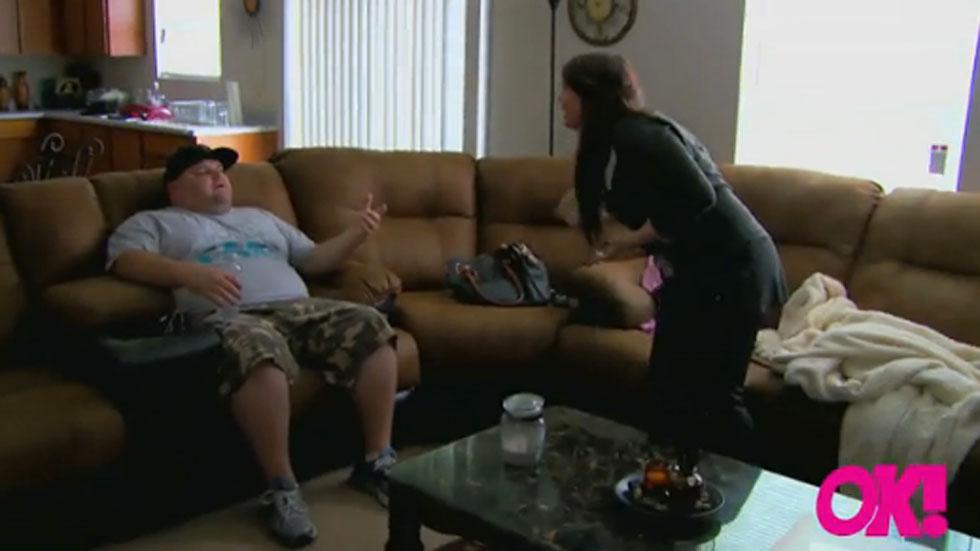 Last week we saw Amber Portwood's emotional reaction to Gary Shirley's baby news, and this week on Teen Mom OG, the emotions get even more intense between the former couple. When Gary starts texting Amber again and not just about their daughter, Leah, Amber decides to have a talk with Gary to set the boundaries. Considering he is expecting a baby with his girlfriend, Kristina, Amber is not wrong in thinking that it's inappropriate for him to still be texting her as if they were still together.
Article continues below advertisement
PHOTOS: How Teen Mom OG's Gary And Kristina Are Prepping For Baby
And in the exclusive preview from tonight's episode, an adult conversation quickly turns into arguing, with Amber telling Gary to make his choice between her and Kristina. Things get heated even more when they start talking about his new baby, with Gary admitting to her that he "did not want another kid." Then Amber says "I don't care about you. I don't care about Kristina, I don't care about your G**damn kid. I don't give a f*** about your life." Well, Amber, is that the closure you were looking for?