Archive
Michelle Williams Reveals Her Most Embarrassing Moment (And Which Musical Legend It Was In Front Of!)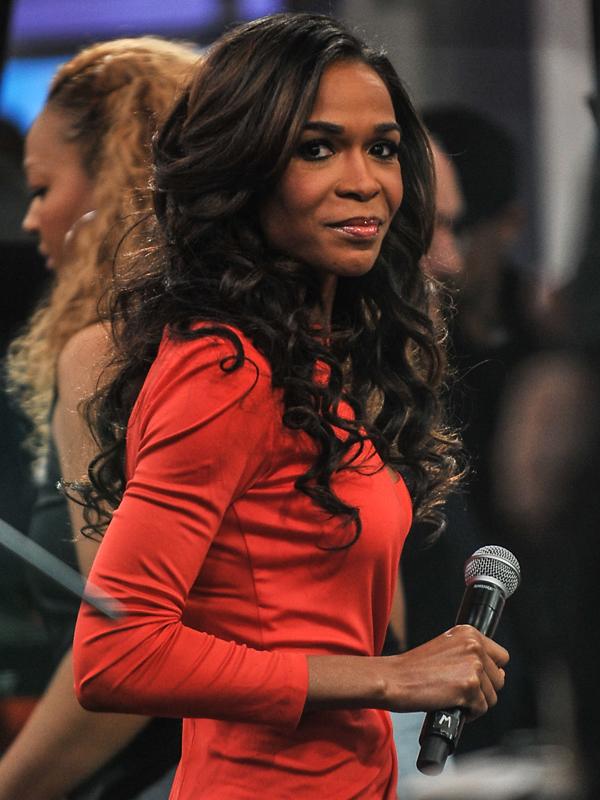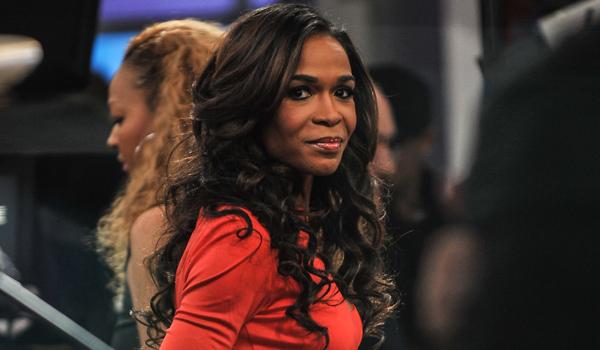 2014 is shaping up to be quite a year for Michelle Williams. She's currently putting the finishing touches on her new solo album, working with Playtex on an awesome new campaign, and just announced that she'll be touring this summer with other stars in the Broadway production of Jesus Christ Superstar! So clearly it was a perfect time to chat, right?
See what Michelle had to say about all of the above, why she doesn't plan to release her album out of the blue like Beyonce did, her super embarassing moment that involved Sting, and more!
Article continues below advertisement
PHOTOS: Michelle Williams Takes The Cutest Selfies Ever
OKMagazine.com: You have so much going on right now! For starters, tell me about your campaign with Playtex.
Michelle Williams: Well, I'm very excited about it. It was just a no brainer. I like when brands decide, "let's celebrate the everyday woman." It's encouraging them and empowering them to play on and keep it moving when you have embarrassing moments, stumbles. I get to hold your hand and say "I've been there too, it ain't all perfect over here. "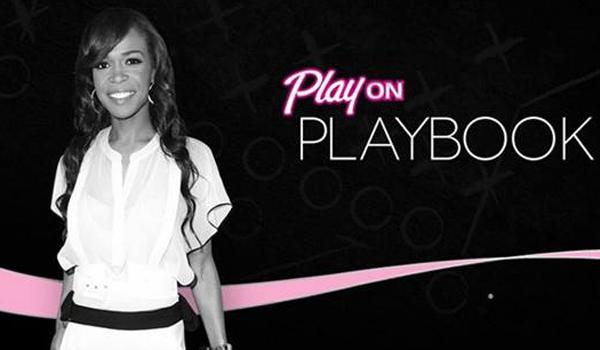 OKMagazine.com: Other than yourself, who do you think embodies the campaign's "Play on" persona?
MW: Oh, lets see. Some of my favorite artists...I will mention Kelly Rowland and Beyonce. Janelle Monae. Adele. The Oscar winner, Lupita Nyong'o. They all have drive. They're not giving up.
WATCH: Beyonce Releases a '90's Inspired Music Video
OKMagazine.com: And Playtex is doing a contest with you too, right?
Article continues below advertisement
MW: Yes, they can win a chance to meet me. The Playtex campaign is so interactive. It's not just, "Oh I'm Michelle and you don't hear from me again." I can look at your stories and respond. Can you help me in this situation, what would you do? I'm waiting on that question where I can be like, you might need to go to aisle 9 for that answer. Get your products. We're ready if it happens. (laughs).
OKMagazine.com: Speaking of your favorite artists, you're working on your fourth solo record. What can you tell me about it?
MW: It's an urban inspirational feel. And I just say that because it's me taking all the music that I've done and putting it all together. In the past I've called it my musical gumbo. You've got the pop and R&B and then you have maybe people would call it a gospel message which is simply spreading good vibes. But sonically, it sounds like a pop or R&B record.
Article continues below advertisement
OKMagazine.com: Are you going to release it out of the blue like Beyonce did in December?
MW: You know what, it's funny you say that because it was discussed. Like, "girl just put it out, don't worry about it. People will find the music." But im like, I don't care, I need promotion (laughs). But I do like what she did. Where she made it all about the music. She's Beyonce. That was inspiration to every artist. Every artist can't just dump music out overnight like that but it encouraged so many people to get it back to being about your music.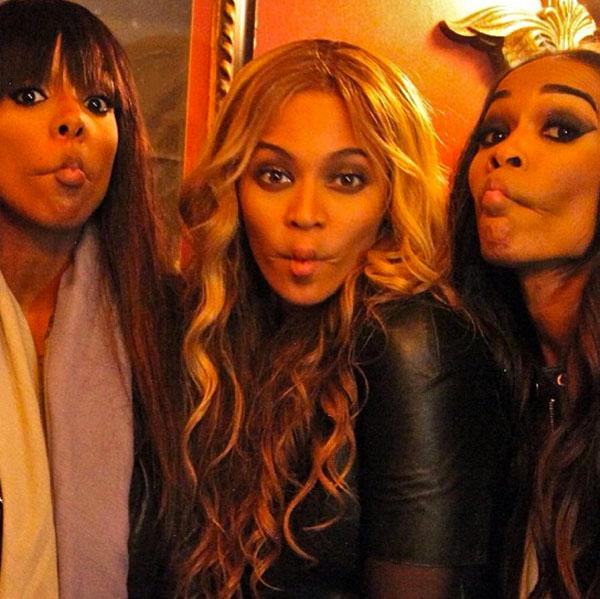 MORE ON:
Michelle Williams
OKMagazine.com: I know you've worked in the past with Fantasia Barrino. Who else do you want to work with?
MW: There's something about Sting that I would like to do something with. I like Sting. I went to see him at Royal Albert Hall one time. He was singing all these songs to an orchestra. I was dancing, and my beverage spilled on a woman's brand new purse. So I had to go and buy her that purse. We couldn't clean it. It was bad, it was some kind of fabric, it was just ruined. So I had to make sure that we replaced her purse. That was my Sting moment.
Article continues below advertisement
OK! Exclusive: Kelly Rowland's Tips For Relaxation
OKMagazine.com: Yikes! Does he know about it?
MW: No he does not know about and one year he presented Destiny's Child with the Billboard Artist of the Year Award, years ago. So that was my starstruck moment with Sting.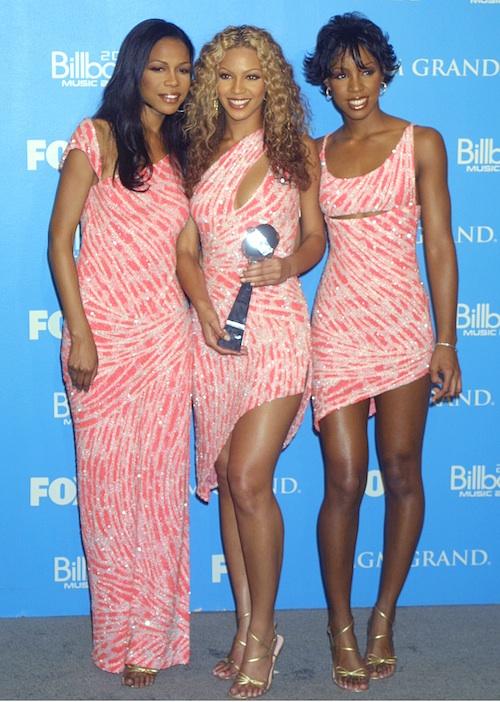 OKMagazine.com: Was that the most starstruck you've ever been?
MW: No, Whitney Houston was my biggest starstruck moment. I saw her in the hotel lobby and she started singing "Say My Name," and I went to my hotel room, put the pillow to my mouth and let out the biggest scream ever. And for my opening night of "Aida" on Broadway, she could not make it but she sent flowers and I still have the card.
PHOTOS: Beyonce and Jay Z's Cutest Moments Ever
OKMagazine.com: And you have another Broadway show coming up soon too, right? Are you excited to hit the road this summer for the Jesus Chris Superstar tour?
MW: Yes! It's just a huge show and I'm glad to see this musical be put together in an arena so there will be no stone left unturned as far as production is concerned. They're going all out for this one.
Article continues below advertisement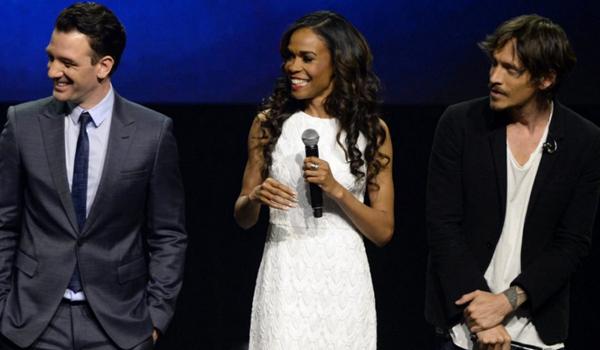 OK! News: 5 Things '90s Boy Bands Will Be Doing in 2014
OKMagazine.com: You're touring the entire US for the tour. Is there a city you're most excited to perform in?
MW: Of course when I go to home to Chicago, it's always amazing. Especially when I go home to theater in Chicago. It's inspiring and pushing me because that's where my career started. I hope to inspire and encourage other young people like hey, she's from here! It's possible!
OKMagazine.com: Brandon Boyd (from Incubus) and JC Chasez (from NSYNC) are also in the show. When you met for the first time, did you geek out over each other's music?
MW: You know what it's so cool, that's why we're going to have so much fun. We all love all kinds of music and I think it's such an eclectic group of people. Everybody is so nice. I think I'm going to be the troublemaker because I'm the only female in the principle cast so I gotta do something to keep it exciting.
Check out Playtex's Facebook page for more details on the campaign and b sure to see Michelle on the Jesus Chris Superstar tour this summer! Are you excited about her new album and her new role? And how hilarious is her moment with Sting? Tweet us @OKMagazine.