COUPLES
Dominic West's Marriage Is 'As Good As Over' As He Has 'Feelings' For Lily James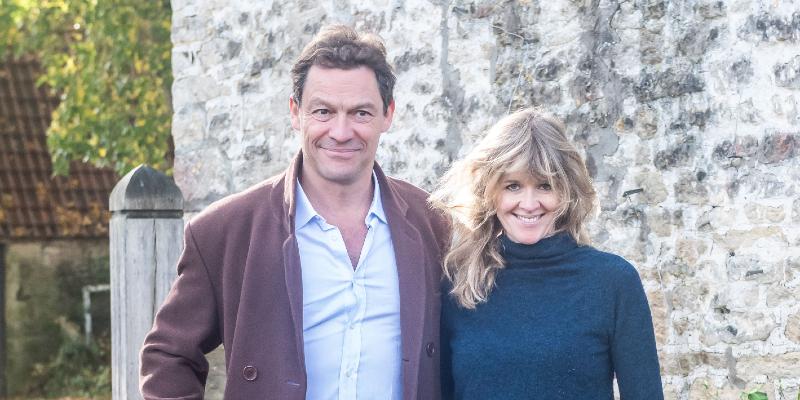 Actor Dominic West's marriage might be coming to an end as the 51-year old is into Lily James amid their cheating scandal, The Sun reported.
A source said, "Catherine has told those closest to her that Dominic has admitted having feelings for Lily."
SOCIAL DISTANCING FOR GOOD: CELEB COUPLES WHO'VE CALLED IT QUITS DURING QUARANTINE
"At first it seemed as though the whole thing was just a one-off but Catherine has since said it's become obvious it was more than that. Catherine feels crushed by it, naturally. It's a huge thing to be coming to terms with," the insider added. "She has since told the people closest to her their marriage is as good as over now and she doesn't think there is a way past this."
Article continues below advertisement
"This is a classic case of damage control," the source said. "Catherine agreed to play the game with Dominic and come out with smiles on their faces, even though she has every right to be slapping him with divorce papers right now. But there's no denying that she's humiliated by his behavior," the insider said.
Insiders told The Sun that FitzGerald flew home to County Limerick, Ireland, to make up her mind about her future with West with her sisters, Honor and Nesta.
Article continues below advertisement
"This is her home, her favorite place in the world and she feels safe here. It's natural that she'd come home to her mother. It must be hell what she's going through," another source said. "She is absolutely devastated at those pictures and their story will inevitably have a sad ending."
West and FitzGerald tied the knot in 2010 after they reunited following their college romance. They have four children together: Dora, 13, Senan, 12, Francis, 11 and Christabel, 7. The Tomb Raider actor also has a 21-year-old daughter, Martha, with ex-girlfriend Polly Astor.