COUPLES
Yikes! Goldie Hawn & Kurt Russell Have Hit 'A Rough Patch' During Quarantine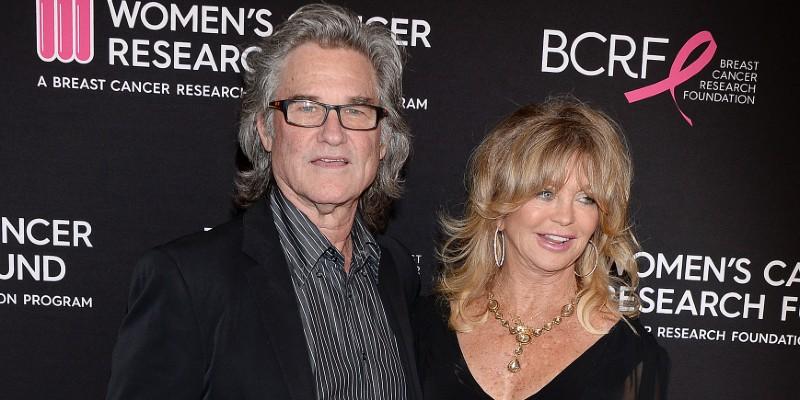 Goldie Hawn and Kurt Russell have spent 37 blissful years together, but an insider tells OK! that after six months of quarantining together, they've hit a serious rough patch.
"Goldie and Kurt have been bickering nonstop since lockdown started," the source says, adding that tensions between the duo recently came to a head. "Kurt did something that made Goldie mad and she let him have it. She was so steamed that she stormed off to a separate room and stayed there."
Article continues below advertisement
Part of the problem, according to the source, is that Hawn, 74, and Russell, 69, are both independent spirits, and being cooped up together day in and day out is just too close for comfort.
CELEBRITIES WHO HAVE STAYED WITH CHEATERS
"They were talking about getting married not long ago, before their annual holiday trip to Aspen, but that's not happening now," the source says. "Instead, Goldie's planning a girls' trip later in the year to lift her spirits. In the meantime, Kurt's got some work to do to get back in her good graces!"
The Hollywood power couple first met in 1966 while filming the family movie The One and Only, Genuine, Original Family Band, but weren't quite ready to start dating yet. They decided to give their relationship a shot in 1983, when the duo reconnected on the set of the film Swing Shift.
Russell and Hawn welcomed their first child together in 1986, son Wyatt Russell. Hawn has two children from her previous marriage: Kate Hudson and Oliver Hudson. Russell also has a child from his previous marriage, son Boston Russell.
Article continues below advertisement
Not all great loves will stand the test of time. The quarantine has added a little more pressure to daily life, and not all celeb relationships could handle it. For a complete list of celeb couples who've called it quits during quarantine, click here.